The Church Newsletter
Church on the River
Advent Christian Church of South Eliot
Volume 12 December 2016 Issue 12
100th Birthday Celebration
for Dot Manson
Will be on Sunday, Dec. 4, at the Congregational Church of Eliot on State Rd. from 2 to 4 PM. Everyone from our church is cordially invited to attend.
Dot was born on December 8, 1916.
Advent Candle Lighting
This is the schedule for 2016.
Nov. 27, Candle of Hope
Bob & Kim Emery
Dec. 4, Candle of Peace
Bob & Sharon Mills
Dec. 11, Candle of Joy
Joe & Laurie Chambers
Dec. 18, Candle of Love
Arthur & Pam Ashley
Dec. 24, The Christ Candle
Frank & Marlene Jewett
Dec. 25, All Candles Are Lit
for Christmas Day
Christmas Card Exchange
Save money on postage stamps by bringing your Christmas cards for your church family to the church.
We have mail folders set up in the back of the church where you can place your Christmas cards.
Week of Christmas Schedule
Dec. 18, Sunday, 9:45 AM
Worship Service
Dec. 19, Monday, 6:30 PM
Mens' Supper
Dec. 20 Tuesday, 7:00 PM
Singing at Meetinghouse Village
Dec. 21 Wednesday
No Bible Study/Prayer Mtg
Dec. 22,Thursday,
No Discipleship Class
Dec. 24, Saturday, 6:00 PM
Christmas Eve Service
Dec. 25, Sunday 9:45 AM
Christmas Day Worship Service
Answered Prayer
We are pleased to tell you that our prayers were answered as Theresa, Jade and Lilly Gilman have found a new home in Kittery. It was very important to the family to be able to remain in the Kittery School District.
Boat Pulpit Is Ready
After more than a year of anticipation, our antique Boat Pulpit is scheduled to be in use on Sunday, December 4. Come and see this work of both art, science, and function in use. Once again we thank Rev. Clint Taber for obtaining this pulpit for the:
" Church on the River."
Hanging of the Greens
Saturday, December 3, 9:00 AM
Everyone is welcome to help decorate our church for Christmas.
We will have a tree in the sanctuary and a tree in the Fellowship Hall.
There will be refreshments for everyone. Hope you can be there.
Christmas Eve
Candlelight Service
Saturday, December 24, 6:00 PM
A one hour service is planned
for this very special night that
remembers the birth of our Savior, the Lord, Jesus Christ.
For many of us, this is the highlight of the Christmas season.
Plan now to be here!
A Evening of Christmas Music
Tuesday, December 20, 7:00 PM
at Meetinghouse Village, North Campus in Kittery.
This is an informal gathering of folks from Meetinghouse Village as well as folks from our church. We will sing Christmas Carols and there will be special music by our musicians and singers.
Tim Janis Christmas Concert
Monday, December 12, 7:30 PM
First Parish Church, York, Maine
Tim is a gifted artist who has had specials of his music shown on PBS.
Breakfast at Norma's
Wednesday, December 7, 8:00 AM
Always lots of good food and good people especially at this Christmas season.
Church Dinner & Yankee Swap
Date and Time Is Not Yet Known
This is always a most popular event. After enjoying a delicious hot dinner, Pat Beal gets our Yankee Swap going. Each one brings a
wrapped gift worth around $5.00..
That is when the fun begins; who is going to get to keep the choicest gift? More information will follow in your bulletin.
Third Monday Mens Supper
Monday, December 19, 6:30 PM
Mark your calendars now men so you will be sure to be here for the"Christmas Edition" of our monthly gathering.
What Is Christmas?
"Christmas is for children,"
We oft hear people say,
Ignorant, apparently,
Of the meaning of the day.
Christmas isn't Santa Claus
And all his many toys,
Nor is it decorated trees
And gifts of every size,
Christmas isn't ornaments,
Which, once a year, are seen,
Or candles on the table top
With colors red and green.
Christmas isn't singing carols
Or seeing cards are sent,
Though these are important, too
A deeper meaning's meant.
So in the season's business
Let's stop and think a minute;
"Why is this called Christmas time
If Christ is not shared in it?"
Christmas is to celebrate
The blessed Christ-child's birth,
'Twas on that day in human form
That God came to this earth.
Christmas is (at least should be)
A day for everyone,
To praise the Father for His gift
Of Jesus Christ, His Son.
Yes, Christmas is for everyone
Let's all keep that in mind,
It isn't just for children,
For Christ came to save mankind!
Unknown
Bible Verse of the Month
And she brought forth her firstborn son, and wrapped him in swaddling clothes, and laid him in a manger; because there was no room for them in the inn. Luke 2: 7 KJV
Smile-a-While
'For Christmas," a woman remarked to her friend, "I was visited by a jolly bearded fellow with a big bag over his shoulder. My son came home from college with his laundry!"
"Did you behave in church?" asked Billy's mother, "I sure did," Billy answered. "You should have heard the lady sitting behind me say, 'I never saw a child behave like that before in all my life."
Christmas is the only holiday when we sit around looking at a dead tree while eating candy out of our stockings!
Points to Ponder
**Better than counting your years is to make your years count.
**If you want your children to turn out well, give them twice the time and half the money.
**Part-time faith, as a part-time job, will not fully support you.
**Man sees your actions while God sees your motives.
**Nothing ruins the truth as much as stretching it.
**If your Bible is coming apart, it is a good indication that you are well put together.
December Prayer Requests
Jessica Bush, Mavis Norton, Steven Rogers, Missy Bush, Jimmy Beal, The family of Mary Allen Greene of South Berwick, Mary is a cousin of Mary Lou Downes..
Vera Dame, Holly Randolph, Betsy Ashley, Lindsey Anderson of Mechanic Falls, Ray Benoit, Betty Rainier, Hilda Nicols, Linn Spruce, Risa Baglivo-Garland, Jim Bisgrove, Gwen Kelley, Walt Beckert, and Marion Waymouth.
Emmanouella Vendouri, the 80 Shoe Boxes that Lisa Arvidson and family sent to Samaritan's Purse.
We also thank God for our Mens Group and monthly suppers.
Donation in Memory of
Priscilla Taber
Our church Official Board voted in its November Meeting to make a $200.00 donation to Meetinghouse Village Ministries in loving memory of Priscilla Taber.
Fires Raging in North Carolina and Tennessee
These wild fires are raging in the area where our own Mike and Missy Bush used to live. Many have lost their homes and all of their possessions in these terrible fires.
Pray that the fires will be extinguished soon so that the people can go about the business of rebuilding their lives and homes.
Quiz from Recent Sermons
*______is the Hope of the world.
*We serve a God of great ____ _for us through which all other treasures flow: Mercy, Grace, Forgiveness, Provision and Eternal Life
*You Can't Take It with You, but, You Can _______it on ahead.
*Perhaps the saddest word in the world is___________.
Do You Know?
**That Pam Ashley spends each Tuesday evening visiting at the home of Dot Manson?
**That Pat Beal is a school volunteer at Marshwood Middle School?
**That Dick DuBois can play and teach all woodwind instruments, as well as play the piano, organ and keyboard?
**That Deanna Davis is the Assistant Manager at the Kennebunk Savings Bank in Kittery?
**That Pastor Charlie was once paid to climb trees in Rochester?
**That both couples, Arthur and Pam Ashley and Charlie and Mary Lou Downes owned and operated Ma & Pa corner grocery stores?
**That Daniel Ashley uses the alias Dan Apex on Facebook?
**That 98 year old Rev. Wilbert D. Gough of Sentry Hill in York reads this newsletter monthly?
**That Pastor Charlie & Mary Lou's youngest grand daughter, Luciana, was born on the same day (December 8th) as Dot Manson only 99 years apart?
NOW YOU KNOW !
The 15 Favorite Carols
according to Huffinton Post
Away in a Manger
Hark, The Herald Angels Sing
It came Upon the Midnight, Clear
Silent Night, Holy Night
O. Holy Night
Good King Wenceslas
Once in Royal David's City
The First Noel
O Come, All Ye Faithful
I Saw Three Ships
We Wish You a Merry Christmas
Joy to the World
Twelve Days of Christmas
O Little Town of Bethlehem
I Heard the Bells on Christmas Day
Ten Favorite
Christmas Foods & Beverages
according to "She Knows" website
Egg Nog
Roasted Turkey
Turkey Stuffing
Leg of Lamb
Candied Sweet Potatoes
Cranberry Sauce
Pumpkin Pie/Pecan Pie (tied)
Christmas Cookies (assorted)
Christmas Candy (assorted)
Apple Cider
A Very Merry Christmas
to You All !
Christmas Memories
**Standing in front of the whole church reciting your "Christmas Piece."
**Exchanging names at Sunday school and then swapping names so you could give a gift to your "favorite person."
**Ribbon Candy and Hard Candy both filled and not filled.
**Candy Canes and Peach Blossoms
**Walnuts and an Orange in the toe of your Christmas stocking.
**Playing the part of a Shepherd in the Church Pageant.
**Having a hard time falling asleep on Christmas Eve.
**Waking up at 5:00 AM Christmas morning anxious to open Christmas gifts under the tree.
**Mama & Daddy insisting that we had to eat breakfast with the family before opening gifts!
**The church Christmas party after the pageant when each child received an apple and a see thru "net stocking" with four pieces of hard candy.
**Hiding one of your gifts behind the tree so you would still have a gift to open after your brother and sister had opened all of their gifts!
Looking Forward to 2017
It is exciting to look ahead to the New Year. We wonder what will happen in our personal lives, our families, our church, our country and our world.
Whatever 2017 holds for us we have the assurance that our great Almighty God is in control. He still rules from His throne.
The great Psalm 23 is such a promise that we can hold tight to no matter what the future holds.
Read it aloud once again with me:
 The LORD is my shepherd; I shall not want. 2  He maketh me to lie down in green pastures: he leadeth me beside the still waters. 3  He restoreth my soul: he leadeth me in the paths of righteousness for his name's sake. 4  Yea, though I walk through the valley of the shadow of death, I will fear no evil: for thou art with me; thy rod and thy staff they comfort me. 5  Thou preparest a table before me in the presence of mine enemies: thou anointest my head with oil; my cup runneth over.
6  Surely goodness and mercy shall follow me all the days of my life: and I will dwell in the house of the LORD for ever. 
News You Can Use
"Evangelical" Gets a New Definition
from Christianity Today (magazine)
A two year collaboration between the National Association of Evangelicals (NAE) and Lifeway Research has resulte in a new way to identify evangelicals in surveys. In what might be the first research-driven "creed", the report identifies four key statements that define evangelical beliefs.
1.The Bible is the highest authority for what we believe.
2.It is very important for me personally to encourage non-Christians to trust Jesus Christ as their Savior.
3.Jesus Christ's death on the cross is the only sacrifice that could remove the penalty of my sin.
4.Only those who trust in Jesus Christ alone as their Saviot receive God's free gift of salvation.
Only those who strongly agree with each statement should be considered "evangelical by belief." said the NAE.
The Advent Christian General Conference and thus, our church is a member of the NAE.
Cell Phones in Church
(taken from a recent AT&T survey)
One quarter of Americans who attend church now use a mobile device to "connect with faith and inspiration" during the service. Half of them say that they look up scripture, songs or take notes.
However, one quarter of those with phones in church admit that they are playing games, texting,
watching a video, or on Facebook during the sermon!
Quotes from Notes
The following are quotes from notes recently received by Pastor Charlie:
From Ann and Allen Hale:
"Your congregation may be small, but, bigger hearts are hard to find."
"Yours is the most welcoming and friendly church we have ever attended."
"Your outreach is far and touching many lives."
From Rev. Bob Fisher:
"I just read your latest Newsletter and wanted to add congratulations and a "praise the Lord" on His recent blessings on the work of Lisa Ashley, Mary Lou Downes, Pam Ashley, and Deanna and Kent Davis! Such wonderful news for all of you!"
From Priscilla Alden:
"I will think of you, the church, and its members especially on Mom's birthday--
February 27.
God bless you always."
The Church Newsletter
Advent Christian Church of South Eliot
www.churchontheriver.org
Volume 12 March 2016 Issue 3
Spolight On Good News
Serving All from 1 to 99
While we fully recognize that our church is small, we also know that in this day being small has several advantages.
Many of our new arriving folks have said that they "feel the love" on their first visit. Many like our worship style with testimonies, singing great hymns of the faith as well as overhead choruses, prayers, and Bible based preaching. The other thing I often hear is the caring we have for each other.
We appeal to those who are uncomfortable in the area's mega-churches of hundreds of attendees.
Yes, we may be small but not many churches serve a 1 year old like Josiah Costelas and a 99 year old like Dot Manson and all ages in between! PTL
Released!
One of the inmates that our church has been praying for and sending cards and letters to for over ten years will be released from a Florida State Correctional Institution this month.
"Skip" has served his seventeen year sentence and will be returning to society. He has asked us for continued prayer as he begins life anew on the "outside." He is very much aware that he will be facing temptations that he did not confront when he was incarcerated.
"Skip" is applying to live in a Christian home in Florida. We certainly wish him well and will pray for him and maintain contact with him.
Girl Scouts Daisy Troop #191
The Official Board in conjunction with our insurance company voted to allow a Girl Scout Troop to use our church heated and lit basement every other Thursday.
March Events
1, Card Sharks 12:30-2:30 PM
Meetinghouse Solarium
2, Breakfast at Norma's 8 AM
Bible Study 6:00 PM
3, Discipleship Class 6:00 PM
6, Worship Service 9:45 AM
Prayer 11:45 AM
Meetinghouse Service 6 PM
8, Official Board Meeting 6 PM
9, Bible Study 6:00 PM
10, Discipleship Class 6:00 PM
Daisy Troop #191 6:00 PM
13, Worship Service 9:45 AM
Prayer 11:45 AM
Meetinghouse Service 6 PM
16, Bible Study 6:00 PM
17, Card Sharks 10:00 AM-Noon
in the Church Basement
Discipleship Class 6:00 PM
20, Palm Sunday
Worship Service 9:45 AM
Palm Sunday Dinner 11:00 AM
Meetinghouse Service 6 PM
23, Bible Study 6:00 PM
24, Maundy Thursday Service 6:00 PM
Daisy Troop #191 6:00 PM
25, Good Friday Service 12 Noon
Eliot Baptist Church
27, Easter Sunday-Resurrection Day
Worship Service 9:45 AM
Meetinghouse Service 6 PM
30, Bible Study 6:00 PM
31, Discipleship Class 6:00 PM
March Messages
6 Sermon on the Mount-- Part Two
"The Motive for Giving"
13 Sermon on the Mount—Part Three
"The Model Prayer"
20 Palm Sunday-
"I Love a Parade!"
24, Maundy Thursday Communion Svc.
"He Did This for You and Me"
27 Easter Sunday
"Up from the Grave He Arose!"
Prayer List for March
Please remember the following
requests in your prayers:
Most Recent Requests
Bruce Goodwin, Bob Mills,
Ongoing Health Conditions
Derek Hoyt, Nita Dean, Bud Goodwin, Donna Hett, Dennis Phillips, Jim Bisgrove, Leroy Scott, Raelene Witham, Willis Kelley, Carolyn and Walt Beckert, Norm Stevens, Ken and Dottie Colby, and Rev. John Fogel
Palm Sunday Dinner
Last year we had a first ever Palm Sunday Dinner. It was very well attended. This year we will do it again. Arthur Ashley will be grilling assorted meats and others will bring the "go-with-its." Wajch for a Sign-Up Sheet downstairs very soon. Please be here for this special occasion with your "church family."
March Birthdays
1, Susan Albers!
8, Irene Richmond
9, Remember Larry Maddocks
10, Missy Bush
11, Remember Ken Fernald
14, Josh Davis
19, Pat Havener
20, Cheryl Goodwin
Remember Sally Joseph
22, Mary Ann Place
24, Remember Mildred Pecunnies
25, Dennis Phillips
26, Jim Palmer
28, Jason Rowe
29, Remember Dot Spinney
Elza Pearson
30, Anita Lowry
Please let Cheryl Goodwin know your birthday and anniversary so that you may be included in this column.
Smile-a-While
Free advice is like getting a kiss on the forehead; it doesn't hurt but it doesn't help much either!
A critic is someone who points out how imperfectly other people do that the critic doesn't do at all.
An optimist is one who lets his son drive his new car alone; a pessimist is one who won't; a cynic is one who did!
An old lady went to a tombstone-cutters's office to order a stone for her husband's grave. After explaining that all she wanted was a small stone with no frills, she told him to put the words, "To My Husband" in a suitable place. When the stone was delivered, she saw, to her horror, this inscription:
"To My Husband—In A Suitable Place."
Prayer Meeting
All of the current members attending our Wednesday Night Bible Study-Prayer Meeting agreed to split the two functions. Bible Study is still on Wednesday at 6:00 PM and our Prayer Meeting is now on Sundays at 11:45 to 12:15 PM. It is already proving effective as we have picked up several new folks on Sunday who were not able to come on Wednesday nights.
Q&A
Q. What do you get when you cross a porcupine with a sheep?
A. An animal that knits its own sweaters.
Q. What has four legs and flies?
A. A picnic table.
Q. What is another name for a toupee?
A. Top Secret.
Q. What happens when two bullets get married?
A. They have a little BB.
Q. Why does the ocean roar?
A. You would roar too if you had lobsters in your bed.
"I Heard Music
as I Walked Past the Church"
Emmanouella's Story
Last August a visiting lady came to one Sunday morning Worship Services.
None of us knew her. She sat in the back having arrived just after the service began. Later, we learned that her name is Emmanouella and that she was walking past the church along the riverfront. She heard music and singing as the church doors were open.She said that she was drawn into our church that morning.
She told him that she was born in Greece and came to our country at age eighteen. She said that she was looking for a church where she could grow spiritually in her walk with Jesus. She wanted to find a church where the Bible was preached in a way that she could understand it.Two months later she told the pastor that she had found the church she was looking for---the Church on the River, aka the AC Church of South Eliot.
Since August, Emmanouella has joined our Bible Study on Wednesday nights and our Prayer Meeting on Sundays. She has reached out to help several folks in the church. She also made friends with many in our church.
Folks, that is an example of God bringing a searching soul to our church.
Ken and Dottie Colby
I am deeply saddened that we will no longer have Ken and Dottie in attending our church. They have moved in with their daughter near Haverhill, MA. We all love this couple and will pray for them. They will be attending the Haverhill AC Church where Rev. Frank Jewett is pastor.
Pastor Charlie's Thoughts
At the Official Board Meeting in February, I spoke on the subject of the length of time I have served as pastor of this church. In fact it has been nearly eleven years out of the past fourteen years.
I made the board aware that it is coming to the time that the Lord may move me on to another place of service.
I am well aware that I am old, however, I do not feel that God is urging me to move on or retire, at least not now.
It has always been my dream of turning a healthy church over to a young full-time pastor. It doesn't appear that it will happen. I do believe that this church is very healthy at this time, however, the income is insufficient to pay a full-time pastor's salary, housing allowance and health insurance. It does appear that this church will continue with a part-time bi-vocational pastor or a person with an outside source of income. There is no shame in that. The Lord uses all "sizes of ships in His fleet."
Earth's Final Dawn
by Rev. Clinton Taber
We have a fresh supply of this book.
The cost is just $10.00.
Amazon.com sells the book for $17.80.
As noted earlier, this is essential reading for all Advent Christians.
See Pastor Charlie to buy your copy.
The Picture of Redemption
in the Feasts of Isreal
by Dr. G. Michael Saunders , Sr.
This book, written by Mike Saunders is available on Amazon.com for $12.00
From a recent note from Mike and Patty:
"The Lord is taking care of us and all our needs are met. We are so grateful for your love, thoughts, prayers and support. I am very happy to hear that Kent Davis is going into the ministry. I am currently teaching the AC Village Mens Bible Study. It was led by Dr. David Dean until his death. I am grateful to be his successor.
Patty and I pray for you every night.
God bless you all, Michael and Patty"
.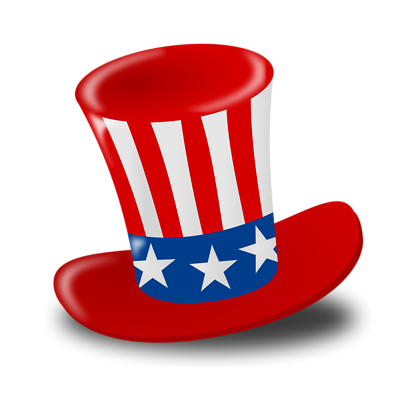 The Church Newsletter
Volume 11 July 2015 Issue 7
Visit us on the web:
churchontheriver.org
Visit us on Facebook:
Advent Christian Church
July Birthdays & Anniversaries
July 4, Remember Andy Rainier
July 5, Remember Stella Bowen
July 18, Christian Palmer
July 19, Remember Elaine Paul
July 24, Ruth Carpenter
July 27, Aaron Mendro, (21 yrs old)
Joyce & Ken Randolph
July 30,Joyce Randolph
Bible Verse of the Month
2 Chronicles 7:14 KJV
If My people, which are called by My name, shall humble themselves, and pray, and seek My face,and turn from their wicked ways; then I will hear from heaven, and will forgive their sin, and will heal their land.
Christian Quotes
"We are most like beasts when we kill, most like men when we judge, and most like God when we forgive."
W A Ward
"Forgiveness is surrendering my right to hurt you for your hurting me."
Archibald Hort
Prayer Needs & Concerns
Walt, Willis, Lynn, Dottie, Harold, Dot , Ginnie, Kendra, Raeline, Wilma Ken,, Marlene, Bud. Shiela, Risa, Roger, Glenda, Warren and several Unspoken Requests.
Thanks to the Lord that Linn and Anjelicca Spruce have made contact with one another.
Points to Ponder
**It is God's job to Judge,
the Holy Spirit's job to Convict
and our job to Love.
**Swallowing your pride
seldom leads to indigestion.
**Gossip can be more destructive than a wreckers bulldozer.
Smile-a-While
If a parsley farmer is sued,
can they garnish his wages?
If all the world is a stage,
where is the audience sitting? Do pediatricians play miniature golf
on their day off?
If a turtle doesn't have a shell,
is he homeless or naked?
Pastor Charlie's Thoughts
Every Christian generation before us has thought that they were living in the last days. It is now our turn to think the same.
The events alone over the last year lend credence to that very possibility. We have been lied to by our politicians and leaders over and over.
Dozens of little babies are killed every day inAmerica all in the name of "it's my body."
Homosexuals are now allowed to marry and engage in forbidden sex all in the name of "it's my right."
The blight of rascism runs rampant across America. Nine dear black people killed by a deranged white man at a Prayer Meeting, no less.
ISIS is using the most brutal forms of killing Christians across Asia, Europe and Africa. Just today, I read that two young children were killed because they "ate some food during Islam's high holiday of Ramadan..
Having written all of this bad news, I remind you the God is stii in control. Jesus is still our living Lord and Savior.
We know the end of the story. It is found in the Bible, God's Holy Word.
Revelation Chapter Twenty-Two
Verse 12," Behold, I am coming soon!
My reward is with Me, and I will give to everyone according to what he has done."
Verse 13, "I am the Alkpha and the Omega, the First and the Last, the Beginning and the End." NIV
That, my beloved, is the Truth of God's Word!
Waiting on God.
By Andrew Murray
Dear Christian, begin to see that waiting is not one among a number of Christian virtues, to be thought of from time to time. But, it expresses that disposition that lies at the very root of the Christian life. It gives a higher value and a new power to our prayers and worship, to our faith and surrender, because it links us, in unalterable dependence, to God Himself. And, it gives us the unbroken enjoyment of the goodness of God: "The Lord is good unto them that wait for him."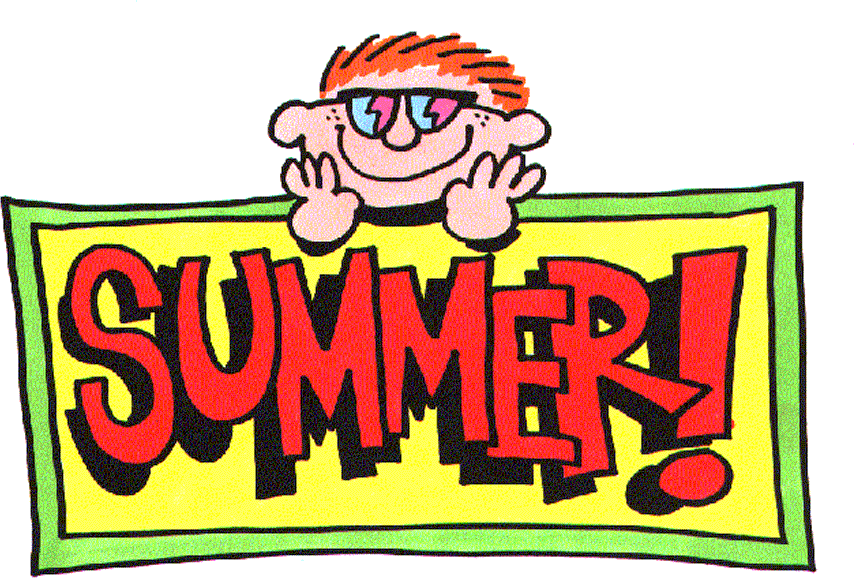 July Sermons
July 5, Rev. Bob Hett, Preaching
July 12, Ephesians 3:14-21
July 19, Philippians 1:3-11
July 26, Hebrews 12:1-13
Eliot Festival Days
Always the last weekend in September
For this year it is September. 26-27
The Official Board has voted to try to get permission from the Booth Chairman to have a booth selling Apple Crisp, Corn and Fish Chowder, and what drinks are permissible.
More information to follow.
The 2015 Seacoast Century
The Granite State Wheelmen, a popular local bicycle club has asked for and received permission to use our grassy area at the back of our parking lot on September 26-27.
This is a 100 mile ride and our church is at mile 70. The club would use the grassy area as a rest stop for refreshments.They will also provide a porta-potty.
Quarterly Business Meeting
Tuesday, July 14, 7:00 PM
at the church
Active Members may attend and vote.
Inactive Members and Attendees may attend and speak but may not vote.
Hymns For Speeders
An Anglican clergyman has suggested suitable hymns for drivers who have the urge to speed:
At 75 miles an hour:
"Nearer, My God, to Thee."
At 85 miles an hour:
"When the Roll is Called Up Yonder, I'll Be there."
At 95 miles an hour:
"Lord, I'm Coming Home."
Remember When
*Nobody owned a purebred dog?
*A quarter was a decent allowance?
*It took five minutes for the TV to warm up?
*When teens "went steady?"
*Nearly everyone's mom was at home when the kids got home from school?
July Events
July 1, Breakfast at Norma's 8 AM
Prayer Meeting 6:00 PM
July 2, Discipleship Class 6:00 PM July 5, Guest Speaker
Worship Service 9:45 AM
Communion Service
Evening Worship 6:00 PM
at Meetinghouse Village
July 7, Card Sharks Noon-2:30 PM
at Meetinghouse Village
July 8, Prayer Meeting 6:00 PM
July 9, Discipleship Class 6:00 PM
July 12, Worship Service 9:45 AM
Evening Worship 6:00 PM
at Meetinghouse Village
July 14, Quarterly Business Mtg 7PM
July 15, Prayer Meeting 6:00 PM
July 16, Discipleship Class 6:00 PM
July 19, Worship Service 9:45 AM
Evening Worship 6:00 PM
at Meetinghouse Village
July 22, Prayer Meeting 6:00 PM
July 23, Discipleship Class 6:00 PM
July 26, Worship Service 9:45 AM
Evening Worship 6:00 PM
at Meetinghouse Village
Wise Words
1. Prayer is not a "spare wheel" that you pull out when in trouble, but it is a "steering wheel" that directs the right path throughout.
2. So why is a car's windshield so large and the rear view mirror so small? Because our past is not as important as our future. 
So, look ahead and move on.
3. Friendship is like a book. It takes years to write,but only a few seconds to burn.
4. All things in life are temporary. If it's going well, enjoy it, that won't last long. If it's going badly, don't worry, that won't last long either.
5. Old friends are gold! New friends are diamond! If you get a diamond, don't forget the gold! Because to hold a diamond, you always need a base of gold!
6. Often when we lose hope and think this is the end, God smiles from above and says, "Relax, it's just a bend, not the end!"
7. When God solves your problems, you have faith in His abilities; when God doesn't solve your problems, He has faith in your abilities.
Submitted by Jim Palmer
Camp Washington
Senior Youth Camp

Aug 2 - 8

Ages

13 - 18

Family Camp

Aug 1 - 9

All Ages
Contact De or Kent Davis for more information at: 207-252-1621
Walking on Water
Jesus went unto them
walking on water.
Matthew 14:25 KJV
Out on the sea the twelve were sent,
Faithful to Christ they rowed, content;
But the ship soon struck a fearsome gale,
And the night closed in, and made them quail,
As to the oars their backs they bent.
Up, on the mountain height, went He
Praying to God all night, was He;
He saw the ship as it faced the storm,
He saw the twelve, all afraid, forlorn;
They rowed in a treacherous sea.
Down from the mount the Master came,
He walked upon the storm-swept main;
"It is I, be not afraid," said He,
"I have come to give you aid," said He,
"I am Lord of the wind and rain."
"Bid me then come," 'twas Peter's cry.
"I'll walk with Thee though waves dash high";
"Come," said the Lord: as Peter drew near;
He started to sink and cried with fear,
"Save me, Lord, or else I will die."
"Why did'st thou look at wind and sea?
Have faith," said Christ, "and look to Me;
I'll take thy hand, I'm mighty to save,
Trust thou in Me; we will walk the wave,
Together, we'll conquer the sea."
Gems of Gold
Our Church Website
www.churchontheriver.org
Have you learned to check our website for the latest church news, events, and up to date Prayer Requests?
Make a habit of looking at the site regularly. There is also a Bible verse for each day and a plan to help you read through the Bible in one year.
Coming soon, you will find the Advent Christian Church's daily devotional, Maranatha.
Benevolence Fund
Our church has a Benevolent Fund to be used to help people out who are going through a hard time. It is not a large fund, however, folks in the church contribute to it on the first Sunday of each month immediately at the close of Communion.
If you become aware of a need please talk to Pastor Charlie or Deaconess Jody Dahlen. Thank You.
What Happens Between Sundays?
You may wonder what events take place at the church from one Sunday to the next. Two exciting events happen.
Our Prayer Meeting and Bible Study takes place every Wednesday at 6PM in the church Prayer Room. Currently, we are working our way through the book of Acts.
We also pray around the table for all of the requests in our prayer journal. We also pray for the ministry of our church. The group lovingly intercedes for others; counting it a privelege and honor to do so.
We would love to have more people join us. We promise you will get a big blessing!
**
The other event is our Discipleship Classes that meet each Thursday at 6PM. We have a class for youth. This class meets downstairs and is led by Mary Lou.
The class for Adults meets in the Prayer Room and is led by Pastor Charlie. Pat Beal and Mike Bush join to support our new believers.
You are welcome to join the group whenever you wish. No strings are ever attached!
Your Bible
I want to remind you some things about your Bible. God's Word is sacred, however, it is not a "museum piece." The actual book should be read by every Christian, every day. If your Bible wears out, it can be replaced.
I also want to remind you that you are encouraged to write in your Bible. Underline or yellow highlight favorite verses, and verses that have special meaning to you.
Often during a sermon I will say: "This verse should be underlined in your Bible." I say that because I believe it and know that you will refer to those verses from time to time in your journey with Jesus.
I also encourage you to bring your own Bible to church on Sunday as well as our mid-week events.
Ask to see Bibles that Mike Bush, Carolyn Beckert, Pat Beal, Barbara DuBois and Kent Davis use. You will see Bibles that have broken bindings, electrical tape holding them together.
Torn pages, notes, and underlining.
That is because these folks use their Bibles as their "Owners Manual."
Pastor's Vacation
July 1 through July 7
Have a great July!
****************
The Church Newsletter
Volume 11 June 2015 Issue 6
Visit us on the web:
churchontheriver.org
June Events
Jun 2, Card Sharks Noon-2:30 PM
at Meetinghouse Village
Jun 3, Breakfast at Norma's 8:00 AM
Prayer Meeting 6:00 PM
Jun 4, Discipleship Class 6:00 PM
Jun 7, Worship Service 9:45 AM
Communion Service
Official Board Noon
Evening Worship 6:00 PM
at Meetinghouse Village
Jun 10, Prayer Meeting 6:00 PM
Jun 11, Discipleship Class 6:00 PM
Jun 14, Childrens' Day & Flag Day
Worship Service 9:45 AM
Evening Worship 6:00 PM
at Meetinghouse Village
Jun 17, Prayer Meeting 6:00 PM
Jun 18, Card Sharks 10:00 AM--Noon
Discipleship Class 6:00 PM
Jun 21, Fathers' Day
Worship Service 9:45 AM
Evening Worship 6:00 PM
at Meetinghouse Village
Jun 24, Prayer Meeting 6:00 PM
Jun 25, Discipleship Class 6:00 PM
Jun 28, Worship Service 9:45 AM
Evening Worship 6:00 PM
at Meetinghouse Village
June Sermons
Jun 7, Communion Sunday
Jun 14, Childrens' Day Message
Jun 21, Fathers' Day Message
Jun 28, Fourth of July Message
Biblical Pairs
Can you match these pairs correctly?
Alpha and_____________ _________and Euphrates
Cain and _____________
____________and Honey
Fire and______________
______________and Staff
Sheep and_____________
____________and the Cup
Heaven and___________
_____________and Ashes
Choose Your Answers Listed Below
Hell, Milk, Tigris,
Brimstone, Rod, Omega, Abel,
Goats, The Bread, Sackcloth
Sum, Sum, Summertime!
Aren't you glad that winter is finally over? And what a winter it was. Bitter cold, heavy snow,and cancelled services are a few things we won't soon forget.
On the other hand, we are so blest by God to have a beautiful warm,and cozy church to worship the Lord in. We think of and thank all of the Brothers and Sisters who have worshipped here for the past one hundred thirty years.
Not only did our predecessors worship here but they all worked hard to maintain the building and parsonages over the years. We are so blest to carry on this ministry.
Thank You
Barbara & Dick DuBois
for the Mothers' Day Carnations
Bob & Sharon Mills
for the Sweets, Cheeses and Groceries
Kent & De Davis
for All of The Behind the Scene Work
Jace Downes
for helping with Yard Maintenance
Arthur & Pam Ashley
for Providing Refreshments and the
Clean Up Every Sunday
Pat Beal & Mike Bush & Mary Lou
for attending the Discipleship Class in support of our new believers.
Baptisms
Once the River warms up we will hold a Baptismal Service at the Boat Basin for any believers who wish to be baptized as a public show of their faith in Jesus Christ.
Camp Washington
Junior Youth Camp

July 26 - Aug 1

Ages

8 - 12

Senior Youth Camp

Aug 2 - 8

Ages

13 - 18

Family Camp

Aug 1 - 9

All Ages
Contact De or Kent Davis for more information at: 207-252-1621
Advice from an Old Farmer
*Life is a whole lot simpler when you plow around the stump.
*When you wallow with pigs, expect to get dirty.
*Don't judge folks by their relatives.
*A Bumble Bee is considerably faster than a John Deere tractor!
*Every path has a few puddles.
Congratulations
To all of the graduates from Kindergarteners through Graduate School students for a job well done.
Thoughts for Your Quiet Hour.
The blood of Jesus Christ, His Son, cleanseth us from all sin.
1 John 1:7.
Learn a lesson from the eye of the miner, who all day long is working amid the flying coal dust.
When he emerges in the light of day his face may be grimy enough; but his eyes are clear and lustrous, because the fountain of tears in the lachrymal gland is ever pouring its gentle tides over the eye, cleansing away each speck of dust as soon as it alights.
Is not this the miracle of cleansing which our spirits need in such a world as this? And this is what our blessed Lord is prepared to do for us by His cleansing blood, if only we will trust Him.
—F. B. Meyer
Together We Go to Makie Disciples
Our new Discipleship Class is off to a good start. Five people met this week to discuss the Spiritual Disciplines and Spiritual Gifts of our faith.
On Thursday, June 11, at 6:00 PM a Spiritual Gifts Survey will be given to anyone interested. This will help in identifying the Spiritual Gifts that God has given to each of us.
This Discipleship Class is held every Thursday at 6:00 PM, at the church. The class lasts about one hour and everyone is welcome to attend.
Penny Crusade
We are waiting for our fourth and final collection to be counted to determine which team raised the most money. Teams were Kent Davis and the "Little Boys" and Mary Lou Downes and the :Little Girls."
Alton Bay Summer Schedule
altonbay.org
Smile-a-While
*Today a man knocked on my door and asked for a small donation towards the local swimming pool.
I gave him a glass of water.
*What do you call a Happy Cowboy?
Why a Jolly Rancher of course!
*I changed my password to "incorrect". So whenever I forget what it is the computer will say
"Your password is incorrect".
*A recent study has found that
women who carry a little extra weight live longer than the men who mention it.
Points to Ponder
*What would a chair look like if your knees bent the other way?
*If vegetarians eat vegetables, what do humanitarians eat?
*When I erase a word with a pencil, where does it go?
*Why is it, when a door is open it's ajar, but when a jar is open, it's not a-door?
*If the cops arrest a mime, do they tell him he has the right to remain silent?
Christian Quote
Self sufficiency on the part of man is an offense to God; not only so, it is a vexation to man himself. All efforts at completeness and independence of strength end in mortification. Towards one another we are to be self reliant; towards God we are to be humble, dependent, all-trustful. How infinite is our folly in seeking to remove, by our own power, the mountains and hills that bar our way!
by Joseph Parker.
June Birthdays & Anniversaries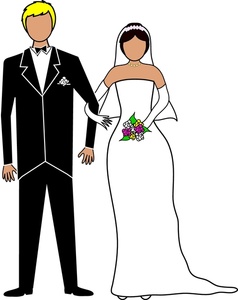 June 2, Dick DuBois
June 5, Irvin & Eleanor Verrill, 61st
June 6, Frank & Marlene Jewett, 61st
June 13, Steve Pelochowicz
June 14, Judy Millett
June 16 Eleanor Verrill
June 20, Donna Hett
June 30, Hannah Crothers
Bible Verse of the Month
I can do all things through Chriust who strengthens me.
Philippians 4:13 KJV
Summer Pleasures
Sunshine beaming golden heat
For lots of fun outdoors;
Vacations, for a sweet retreat
To mountains, camps and shores.

Kids in constant summer motion,
Free from teacher's rule,
Head to toe in suntan lotion,
At the beach or pool.

Inflatable rafts on which to float,
Camping and fishing gear,
Rowing or sailing or waterski boat,
Tell us summer's here.

Things we can't do the rest of the year
Are summer's special treasures;
Oh summer, summer, linger long,
And give us all your pleasures!
by Joanna Fuchs
Puns of the Month
**Have you ever tried to eat a clock? It's very time consuming
**A small boy swallowed some coins and was taken to a hospital. When his grandmother telephoned to ask how he was a nurse said... 'No change yet'.
**A new type of broom came out,
Iit is sweeping the nation.
Prayer Meeting
As the summer heat approaches it is good to remember that our weekly Prayer Meeting moves to the cool and comfortable church basement. We hope you will consider coming out on Wednesday night from 6 to 7:00 PM.
Christian History in June
**On June 1, 1657, five Quakers from England arrived on Manhatten Island and were immediately imprisoned by the local government.
Eight days later, they were released and sent to Rhode Island.
**On June 8, 1978, the Mormon Church lifted their ban on Black Men forbidden to become a priest.
Do You Remember VBS?
Here are the top five snacks of all time for Vacation Bible School. The list has remained the same since 1949. Wow!
Animal Crackers

Red Kool-Aid

Chocolate Chip Cookies

Saltine Crackers

Orange Kool-Aid
Church Cook Out
There will be no church dinners in the months of June and August, however, we would like to have a
Picnic or Cook Out sometime in July. If you have thoughts on a place to hold this, please let Pastor Charlie know. Thanks.
Prayer Needs & Concerns
Willis Kelley, Gwen Kelley, Linn Hagemeister, Dottie Colby, Anjelicca Spruce, Linn Spruce, Warren Conary, Ron Walton, Risa (Baglivo), Stephanie Baglivo Dobbens, Missy Bush, Sarah & Mavis (by Sharon Mills), Kendra (by Carolyn Beckert), Raeline Witham, Leo Lebouthillier, and Bud Goodwin.
Hi Diddle Diddle
Can You Solve This Riddle?
What is greater than God—andmore evil than the devil? The poor have it. The rich need it. And you will die if you eat it. (Answer is coming soon.)
The Little White Church
by Rev. Herbert Ortman, 1950
To be sung to the tune of
The Battle Hymn of the Republic
Verse 1.
I love the little white church of God
It's rally point for me.
It's where I come to pray and sing
at church and school you see.
And every time we gather 'round
we one and all agree,
His Church is marching on!
Chorus
Glory, glory, Hallelujah,
Glory, glory, Halleluijah
Glory, glory, Hallelujah
His Church is marching on.
Verse 2
Now let's be up and doing
for the message to declare
That Jesus is our Savior
and His love to all He shares.
Then meet with us next Sunday
at the reverent hour of prayer.
His Church is marching on.
Chorus …..........
Rev. Ortman was Pastor Charlie's childhood pastor who led him to the Lord and taught him to mimeograph a newsletter many years ago.
The Church Newsletter
Volume 11 May 2015 Issue 5
Visit us on the web:
churchontheriver.org
Visit us on Facebook:
Advent Christian Church of South Eliot
May Events
May 3, Worship Service 9:45 AM
Communion Service
Evening Worship 6:00 PM
at Meetinghouse Village
May 5, Card Sharks Noon--2:30 PM
Meetinghouse Village
May 6, Breakfast at Norma's 8:00 AM
Prayer Meeting 6:00 PM
May 10, Mothers' Day Worship
Service 9:45 AM
No after church refreshments today so you can take your mother to dinner.
Evening Worship 6:00 PM
Meetinghouse Village
May 12, Official Board 6:00 PM
May 13, Prayer Meeting
May 17, Worship Service 9:45 AM
Evening Worship 6:00 PM
Meetinghouse Village
May 20, Prayer Meeting
May 21, Card Sharks 10:00 AM-Noon
Church Basement
May 24, Memorial Day Worship
Service 9:45 AM
Evening Worship 6:00 PM
Meetinghouse Village
May 27, Prayer Meeting
May 31, Worship Service 9:45
Kaiser Roll Lunch 11:00 AM
Evening Worship 6:00 PM
Meetinghouse Village
May Sermons
May 3, Communion Sunday
"Forgiving Isn't Always Easy"
May 10, Mothers' Day Service
"A Most Godly Mother"
May 17, "
May 24, Memorial Day Service
"Let Us Never Forget"
May 31, Graduation for All Ages
"On to the Next Grade"
Birthdays & Anniversaries
May 2, Linn Spruce
May 3, Remember Shirley Turner
May 4, Jody Dahlen
Remember Barbara Cable
May 5, Remember Nellie Randolph
May 8, Remember Peggy Marble
May 9, Bob & Sharon Mills, 17th
May 16, Eleanor Bowden
May 23, Barbara DuBois
May 28, Remember Julia Donlon
May 29, Dino Christy
Early June
June 2, Richard DuBois
June 5, Irvin & Eleanor Verrill, 61st
June 6, Frank & Marlene Jewett, 61st
Prayer Meeting
You are welcome to come to our small weekly Prayer Meeting. We only have three folks on Wednesdays at 6:00 PM. Pat Beal, Mike Bush and Pastor Charlie are here each week. There are five empty chairs around the table and we'd love to have you sitting in one with us.
Holy Hotlines
Worry Hotline-1 Peter 5:7
Fear Hotline-Isaiah 41:10
Doubt Hotline-Romans 19:17
Sickness Hotline-Isaiah 53:5
Depression Hotline-Psalm 34:8
Loneliness Hotline-Deuteronomy 31:8
Temptation Line-1 Corinthians 10:13
All Lines Are Open 24/7
Smile-a-While
It is always a victory for me when I remember why I entered a room.
What hair color do they put on driver's licenses of bald men?
If FED EX and UPS were to merge, would it be called FED UP?
I thought about how mothers feed their babies with tiny spoons and forks so I wondered what do Chinese mothers use? Toothpicks?
Before drawing boards were invented, what did people go back to?
It is much easier to get old than it is to get wiser.
My knees buckle but my belt won't.
I sit in the rocking chair but then forget how to get it going.
Verses of the Month
Go therefore and make disciples of all nations, baptizing them in the name of the Father, and of the Son and of the Holy Spirit, teaching them to observe all things that I have commanded you; and lo, I am with you always, even to the end of the age. Amen. Matthew 28:19-20 NKJV Making Disciples
The one thing Jesus commissions His followers to do is to make disciples. It is a fact that Christianity is only one generation away from becoming extinct. It is our job to raise up the next generation to carry on with the task of "Making Disciples." A disciple is simply a "follower of Jesus."
A disciple follows the disciplines or teachings found in the Bible. Things like telling others about Jesus, Bible reading and study, prayer, church attendance, fellowship with other believers, giving or tithing, and finding his/her spiritual gifts and using them.
On Thursday evenings we will continue our Discipleship class after a three week break. Starting on Thursday, May 21, at 6:00 PM the class will resume at the church. Everyone is welcome to attend and grow in Christ together. Wherever you are in your walk with Jesus, there will be something for you. Please consider coming to the class.
Invitations to Friends
We have a supply of pre-stamped invitation postcards in the church lobby. They are for you to use to mail to friends, family and neighbors. There is a preprinted message and stamp on the cards. All you need to do is take what you can use, address them and drop in the mail.
Many people believe that they must be invited to attend a particular church. So.....let's take care of that by reaching out to folks with our friendly invitations.
Let's all work together to grow our church.
Time to Groan!
Do you know what they got when they crossed an abalone with a crocodile?
A crock-a-baloney!
What is a practical nurse?
Falling in love with a rich patient!
What do you call a German hippie?
A flowerkraut!
What did one casket say to the other casket?
Is that you coffin?
Breakfast at Norma's
Just a reminder that on the first Wednesday of each month at 8:00 AM
a group of people from several area churches, including ours, meets for a fellowship breakfast at the very popular Norma's Restaurant on Route 1 in York.
A Memorial Day Poem
We walked among the crosses
Where our fallen soldiers lay.
And listened to the bugle
As TAPS began to play.
The Chaplin led a prayer
We stood with heads bowed low.
And I thought of fallen comrades
I had known so long ago.
They came from every city
Across our fertile land.
That we might live in freedom
They lie here 'neath the sand.
I felt a little guilty
My sacrifice was small.
I only lost a little time
But these dear ones lost their all.
Now the services are over
For this Memorial Day.
To the names upon these crosses
I just want to say.
Thanks for what you've given
No one could ask for more.
May you be with God in new heaven
From now through evermore.
by C. W. Johnson
Church Pot Luck
Twenty-seven folks enjoyed a "Pure Pot Luck" on a recent Sunday after church. No one knew what anyone else was bringing so it added some mystery to the pot.
Turns out we had a wonderful variety of meats, casseroles, hot crock pot foods along with an ample selection of desserts.
Thank You
Thanks to everyone who participated in our recent Pot Luck Dinner. Several people including two guests told me how much they enjoyed the food and fellowship.
Please consider inviting some one to our next church lunch.
Puns
**My first job was working in an orange juice factory, but I got canned because I couldn't concentrate.
**Once upon a time, a tribe of cannibals caught a saint sent to them as a missionary and ate him. He was very tender and tasty, yet they were all violently sick afterwards. It shows that:
you can't keep a good man down.
**I used to be a nun, but I got expelled because of my dirty habits. **Jokes about German sausage are the wurst.
**I tried to catch some Fog, but I mist.
May Church Lunch
Sunday, May 31, 11:00 AM
Make It Your Way
Kaiser Roll Sandwiches
The church will supply the rolls, meats, cheeses, veggies, condiments,
chips, hot and cold drinks.
We ask for volunteers to bring in the desserts. They can be store bought or home made.
Always one of our favorite lunches!
Points to Ponder
**Pain is God's Megaphone
**Ever wonder about those people who spend $2.00 on those little bottles of Evian water?
Try spelling Evian backwards.
**If you have lost something, it will always be in the last place you look for it. (Elaine Paul found this always true!)
**Why are there flotation devices under plane seats instead of parachutes?
Spiritual Gifts Survey
In order to best serve God and His church is to identify the spiritual gifts that He has given to you. One toll to help identify those gifts is a survey of questions. The survey is designed to help you find a place of service in the Kingdom.
Some gifts can be easily identified by what you may be doing already. Things such as music, cooking, cleaning, gardening, and others.
For some other gifts like discernment, teaching, preaching,
administration, missions, hospitality,
mercy, prayer, wisdom, knowledge,
evangelism, giving, encouragement,
public speaking, it is not as easy to identify.
You will soon have an opportunity to take a Spiritual Survey.
Sermonette
Title: The Steps to Peace
Text: Philippians 4:6-9 NLT
6 Don't worry about anything; instead, pray about everything. Tell God what you need, and thank him for all he has done. 
7 Then you will experience God's peace, which exceeds anything we can understand. His peace will guard your hearts and minds as you live in Christ Jesus.
8 And now, dear brothers and sisters, one final thing. Fix your thoughts on what is true, and honorable, and right, and pure, and lovely, and admirable. Think about things that are excellent and worthy of praise. 
9 Keep putting into practice all you learned and received from me—everything you heard from me and saw me doing. Then the God of peace will be with you.
Point 1. Peace Comes Through Prayer
a. The Charge: Don't Worry. (vs 6)
b. The Remedy: Praying
1. About Everything
2. With Your Requests
3. With Thanksgiving
c. The Promise: Peace (vs 7)
1. Peace that passes all understanding
2. Peace that guards our
hearts and minds
Point 2. Peace Comes Through Positive Thinking
a. The Charge: Think and Practice (vs 8)
1. True & Noble
2. Just & Pure
3. Lovely & Admirable
4. Excellent & Praiseworthy
b. The Source or Power of Positive Thinking (vs 9)
1. The Word of God
2. Noble Examples
3. Self Effort
*********************
The Church Newsletter
Volume 11 April 2015 Issue 4
Visit us on the web:
churchontheriver.org
Visit us on Facebook:
Advent Christian Church of South Eliot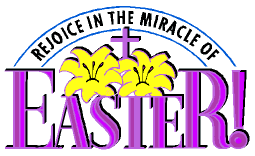 April Events
Apr. 1, Breakfast at Norma's 8:00 AM
Apr. 3, Good Friday Service, Noon
Eliot Baptist Church
Apr. 5, Easter Worship Service 9:45
Communion Service
No Refreshments Today
Evening Worship 6:00 PM
at Meetinghouse Village
Apr. 7, Card Sharks Noon=2:30 PM
Meetinghouse Village
Apr. 8, Prayer Meeting
Apr. 9, New Christians' Class 6:30 PM
Apr. 12, Worship Service 9:45 AM
Evening Worship 6:00 PM
Meetinghouse Village
Apr. 14, Church Quarterly Meeting,
7:00 PM, at the church
Apr. 15, Prayer Meeting
Apr. 16. Card Sharks 10:00 AM-Noon
Church Basement
Apr. 16, New Christians' Class 6:30 PM
Apr. 19, Worship Service 9:45 AM
Evening Worship 6:00 PM
Meetinghouse Village
Apr. 22, Prayer Meeting
Apr. 23, New Christians' Class
Apr. 26, Worship Service 9:45 AM
Evening Worship 6:00 PM
Meetinghouse Village
Apr. 29, Prayer Meeting
Apr. 30 New Christians' Class 6:30 PM
The Miracles of Easter
by Helen Steiner Rice
The sleeping earth awakens,
The robins start to sing,
The flowers open wide their eyes
To tell us it is spring.
The bleakness of the winter
Is melted by the sun,
The tree that looked so stark and dead
Becomes a living one...
These Miracles of Easter.
Wrought with divne perfection,
Are the blessed reassurance
Of our Saviour's Resurrection.
New Christians' Class
This new six week class will start on Thursday, April 9, at 6:30 PM. At the home of Pastor Charlie and Mary Lou Downes at 314 Beech Road in Eliot.
The purpose of the class is to introduce new Christians to the basic beliefs of Christianity with a stroing emphasis on Advent Christian beliefs.
Prayer Meeting
These meetings will begin again after not being held all winter.
Wednesday, April 8, 6:00 PM
at the church. All are invited. We have a 20/20/20 format of singing, praying and a brief Bible study.
April Messages
April 5, Easter Sunday
April 12, The 23rd Psalm
April 19, John 3:16-17
April 26, The Great Commandment
Verses of the Month
The angel said to the women, "Do not be afraid, for I know that you are looking for Jesus, who was crucified. He is not here; He has risen, just as He said. Come and see the place where He lay." Matthew 28:5-6 NIV
April Church Family Dinner
Sunday, April 26, 11:00 AM
This month we will have an
Old-fashioned Church Pot Luck Dinner!
The church will provide the hot and cold drinks and the rest is up to each of us. Bring your favorite casserole, rolls, salad, or dessert. This promises to be an exciting time of comfort food, good conversation, and good fellowqship with your church family.
April Birthdays & Anniversaries
April 2, Remember Alan Hoag
April 3, Ginnie Thurston
April 12, Pat Beal
Bruce Goodwin
April 16, Lindy Rowe
Remember Norma Ragno
April 17, Walt and Carolyn Beckert
April 22, Alan Maxfield
April 23, Wally Albers
April 26, John Mendro
April 29 Nathan "Nate" Porch
Prayer Requests
Amanda, Linn, Mavis, Sarah, Dan, Carolyn, Marion, Bruce, Anjelicca,
Nate,, Kendra, Loved ones of the Germanwings plane crash, the rapid defeat of ISIS, our Eastern Region,
our AC General Conference. 
Cards of Cheer
If you would like to spread some cheer and encouragement to others, here is a list of folks with their addresses. They would love to hear an encouraging word:
Ms. Anjelicca Spruce
1308 Covey LN Apt D
Killeen, TX 76549
Ms. Joyce Doran
6279 Partridge Ave.
Englewood, FL 34224
Doug Clark W97948
NCCI Gardner
500 Colony Rd P O Box 466
Gardner, MA 01440
PVT Nathan R.Porch
FCO-2-13th INF REGT
BLDG 4380 Magruder Ave.
Fort Jackson, SC 29207
(Nate is one of our former Sunday school students. He is the grandson of Nick & Norma Ragno. He is in the US Army Basic Training Boot Camp.
Numbers to Look At
**Seventy-seven percent of deaths of motorcyclists are among those not wearing helmits.
**A pound of nuts in their shells is equal to a half pound of shelled nuts.
**Every year, airlines in America put 2.8 millions pieces of luggage on the wrong flight.
The Great Commission
Therefore, go and make disciples of all the nations, baptizing them in the name of the Father and the Son and the Holy Spirit. Teach these new disciples to obey all the commands I have given you. And be sure of this: I am with you always, even to the end of the age."
Easter Flowers
Anyone who wishes to share flowering Easter plants next Sunday is welcome to do so. We will display them during our Easter service and then you may take your plant(s) home.
If you wish to have a line in the bulletin in Memory of or in Honor of, just give Pastor Charlie a call.
Church Music
Special Music-We often get requests for more special music in our worship service. Please don't be shy. Solos, duets, or other groups are always welcome.
Instrumentals are encouraged too.
Use your talents for the glory of God!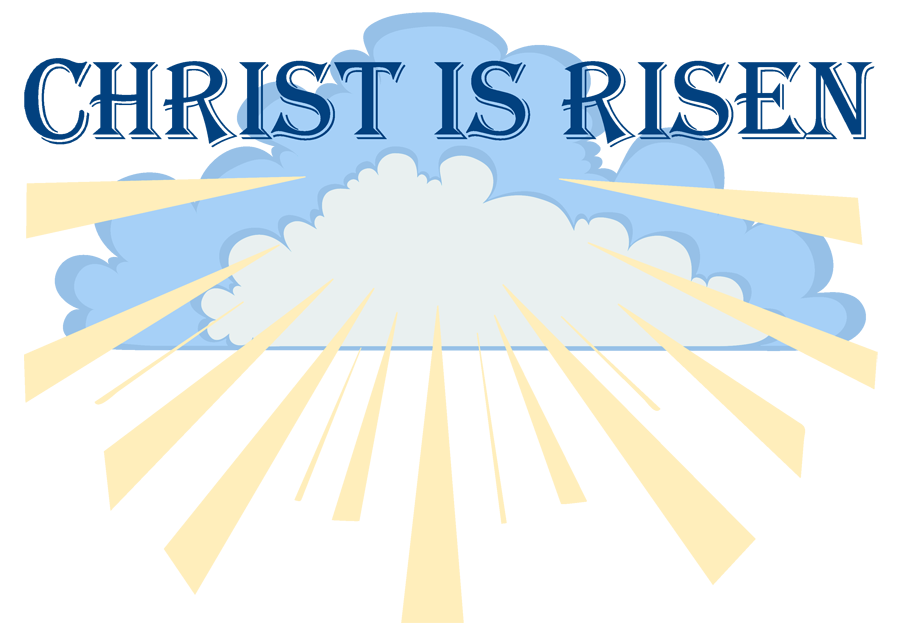 Early on Sunday morning, as the
new day was dawning, Mary Magdalene and the other Mary went out to visit the tomb.
Suddenly there was a great earthquake! For an angel of the Lord came down from heaven, rolled aside the stone, and sat on it. His face shone like lightning, and his clothing was as white as snow. The guards shook with fear when they saw him, and they fell into a dead faint.
Then the angel spoke to the women. "Don't be afraid!" he said. "I know you are looking for Jesus, who was crucified. He isn't here! He is risen from the dead, just as he said would happen. Come, see where his body was lying. And now, go quickly and tell his disciples that he has risen from the dead, and he is going ahead of you to Galilee. You will see him there. Remember what I have told you."
The women ran quickly from the tomb. They were very frightened but also filled with great joy, and they rushed to give the disciples the angel's message. And as they went, Jesus met them and greeted them. And they ran to him, grasped his feet, and worshiped him. Then Jesus said to them, "Don't be afraid! Go tell my brothers to leave for Galilee, and they will see me there."
As the women were on their way, some of the guards went into the city and told the leading priests what had happened. A meeting with the elders was called, and they decided to give the soldiers a large bribe. They told the soldiers, "You must say, 'Jesus' disciples came during the night while we were sleeping, and they stole his body.' If the governor hears about it, we'll stand up for you so you won't get in trouble." So the guards accepted the bribe and said what they were told to say. Their story spread widely among the Jews, and they still tell it today.
Then the eleven disciples left for Galilee, going to the mountain where Jesus had told them to go. When they saw him, they worshiped him—but some of them doubted! Jesus came and told his disciples, "I have been given all authority in heaven and on earth.  Matthew 28:1-20 NLT
Points to Ponder
**Banana Principle:  If you buy bananas or avocados before they are ripe, there won't be any left by the time they are ripe. If you buy them ripe, they rot before they are eaten.
**You can fool all of the people some of the time, and some of the people all of the time, but you can never fool YOUR MOTHER!
**Diner's Dilemma:  A man's clean necktieie aiways attracts the soup of the day.
Say Again?
**A skunk sat on a stump and thunk the stump stunk, but the stump thunk the skunk stunk.
Odd Warning Labels:
**On a box of animal crackers: "No animals were harmed during the manufacture of this product."
**On a kids superman costume: "Wearing of this garment does not enable you to fly."
**On Nytol sleep aid: Warning: may cause drowsiness.
Puns
**Velcro; what a rip-off!
**Old quarterbacks never die;
they just pass away..
**Khakies; What you need to start your car in Boston.
**I stayed up all night to see where the sun went; then it dawned on me!
**I used to sell computer parts;
then I lost my drive!
**A three-legged dog walks into a salloon in the Old West. He slides up to the bar and announces: "I'm looking for the man who shot my paw."
**Venison for dinner tonight? Oh deer.
Smile-a-While
**I can't believe I got fired from the calendar factory. All I did was take a day off.
**Cole's Law: Thinly sliced cabbage.
**A closed mouth gathers no feet.
Wish List 
**I wish I didn't have to read these stupid jokes every month!
2015 Penny Crusade
The Penny Crusade is a campaign to raise money for Advent Christian World Missions. Every year we set aside a few weeks to help raise funds for this purpose, This year as in the past, we will take our collection during the Sundays in May.
Our goal is to raise $800.00 this year. Nationally, the Advent Christian Churches raise about $600,000. for world missions. Every penny helps!
A Family of Families
Rev. Greg Twitchell, our Eastern Regional Superintendent is encouraging our churches to return to the basics of the Apostolic Church.
Today, as it was in the first century A.D. each individual church which is a local Family of God is made up of several individual families.
Within the Advent Christian Church of South Eliot we have about twenty individual families that call this their home church. In turn, all of the Christian churches in the world make up the great Family of God.
We sometimes forget to think of our church as a family of families, however, that is exactly what we are.
We gather together, sing together, pray together, eat together, fellowship together,work together and listen to God's word together.
God wants us to be a part of the community of believers, not Lone Ranger Christians. This year we will put a greater emphasis on the family of families that we are all a part of.
Ten Most Common Foods
at Church Pot Luck Dinners*
Baked Beans
Deviled Eggs
Fried Chicken
Lemonade
Meat Loaf
Potato Salad
Scalloped Potatoes and Ham
Spanish Rice
Tuna Casserole
Red Jello with or without fruit
*From The Christian Book of Lists
Community Good Friday Service
As in many past years, the Community Good Friday Service in Eliot will take place from 12 Noon to 12:45 at the Eliot Baptist Church on Route 236, Eliot.
This is a great opportunity be with fellow believers observing Christ's sacrifice for each of us.
Pastor Charlie's Corner
Mary Lou and I wish you a very Blessed Easter. It is a pleasure and honor to serve Jesus Christ and His church in Eliot.
The Lord is moving greatly in the- lives of many in this church and we give Him all the glory. 
Lent Eccumencial Services
Kittery-Eliot Clergy Association
Wednesdays at 7:00 PM
March 4 Eliot Methodist Church
Father Scott Mower
March 11 St. Mark's Methodist
Rev. Bob Hett
March 18 Kittery Point Congregational
Rev. Sue Frost
March 25 St. Raphael's Catholic
Rev. Brad Hirst
April 3 Kittery First Congregational
Good Friday Svc. All Pastors Preaching
Meat Loaf Bake Off
Twenty-five people enjoyed our February Fellowship Dinner on Sunday, Feb. 22. The theme was the old favorite comfort food m"Meat Loaf."
There were five loaves to sample as well as baked potatoes, carrots, and home made biscuits.
There were desserts galore including Ann Hale's Texas Brownies!
Many thanks to Deana Davis and Pat Beal for organizing, cooking and serving the dinner and thanks to everyone who cooked food, and cleaned up afterwards.
A March Bar-B-Que
Our Fellowship Dinner for March is still in the planning stages. We do know that it will be assorted Bar-B-Que foods cooked by Arthur Ashley. Arthur cooks on this grill year round and is evcited for the opportunity to share his food and skills with his church family. (We will eat idoors.) Watch the church web site and weekly bulletin for more information.
Points to Ponder*
**One well trained dog is equal to sixty search and rescue people.
**The average life of African parrots is 50 to 90 years. In fact winston Churchill's parrot outlived him by nearly fifty years!
**Six in ten mobsters go to jail or prison. One in eight is assassinated.
**the least effective way to talk a policeman of issuing a speeding ticket is to contend you were not speeding.
**One in 250 newborn babies is a genious.
**Chickens bought on Mondays is almost always leftover chicken that did not sell on the weekend.
*From the book Facts That Matter
Proposed Bible Study
Anyone interested in a basic Bible study on a week night should let Pastor Charlie know so that a class can be arranged.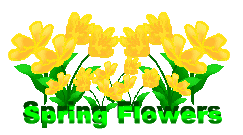 The Church Newsletter
Volume 11 March 2015 Issue 3
Visit us on the web:
churchontheriver.org
Visit us on Facebook:
Advent Christian Church of South Eliot
*******************************
March Events
Mar. 1, Worship Service 9:45 AM
Communion Service
Evening Worship 6:00 PM
at Meetinghouse Village
Mar. 3, Card Sharks Noon=2:30 PM
Meetinghouse Village
Mar. . 4, Breakfast at Norma's 8:00
Mar. 8, Worship Service 9:45 AN
Evening Worship 6:00 PM
Meetinghouse Village
Mar. 10, Official Board 6:00 PM
Mar. 15, Worship Service 9:45 AM
Evening Worship 6:00 PM
Meetinghouse Village
Mar. 19, Card Sharks 10:00 AM-Noon
Church Basement
Mar. 22, Worship Service 9:45 AM
Evening Worship 6:00 PM
Meetinghouse Village
Mar. 29, Palm Sunday Service 9:45
Evening Worship 6:00 PM
Meetinghouse Village
March Sermons
March 1, Prayer Changes Things
March 8, Why Read the Bible?
March 15, The Family of God
March 22, Jesus' Last Passover
March 29, Palm Sunday
Birthdays & Anniversaries
March 8, Irene Richmond
March 9, Remember Larry Maddocks
March 10, Missy Bush
March 11, Remember Ken Fernald
March 14, Josh Davis
March 9, Pat Havener
March 20, Cheryl Goodwin
Remember Sally Joseph
March 22, Mary Ann Place
March 25, Dennis Phillips
March 26, Jim Palmer
March 29, Dot Spinney
Elza Pearson
Call Cheryl or Pastor Charlie if you need an address to send a card.
Verse of the Month
I was glad when they said unto me, Let us go into the house of the Lord.
Psalm 122:1 King James Version (KJV)
Prayer Meeting
This Wednesday evening service is scheduled to resume on April 8th. Hopefully the winter storms and below zero weather will be gone. At the least, it will no longer be dark outside.
Cards to Our Shut-Ins
If you would like to spread some cheer and encouragement to our shut-ins here is a list of folks with their addresses that would love to hear an encouraging word:
Hilda Nicols
188 Jones Ave
Portsmouth, NH 03801
Judy Millett
Gorham House Room 3
50 New Portland Rd
Gorham, ME 04038
Marion Waymouth
60 Adams Park
Rye, NH 03870
Help Needed by Our Trustees
Our Trustees, Kent Davis and Carolyn Beckert would like some help on a couple of chores. One is cleaning out the former flower closet iunder the back stairway. The other chore is cleaning/storing the toys in the former Children's Classroom.
Speak to Kent or Carolyn if you would like to help.
Smile-a-While
**A young man was seeing two women. He couldn't decide which to marry . So he visited a therapist. The therapist asked him to describe the women. The man said one was a great writer and the other made extraordinary baked goods. The therapist thought for a moment and then said,"Ah ha! You can't decide if you want to marry for batter or for verse!
**The preacher's five year old daughter noticed that her father always paused and bowed his head for a moment before starting his sermon. One day she asked him why.
"Well, Honey," he began,proud that his daughter was so observant of his messages, "I'm asking the Lord to help me preach a good sermon."
"So how come He doesn't?" she asked.
New Words in the Dictionary
The following words have been added to the latest version of Webster's Collegiate Dictionary:
**Outrance: an Exit
**Annoyitating: Annoying and Irritating at the same time
**Textversation:a conversation conducted by text messages
**Hiyaking: Hiking and Kayaking as an activity
**Destinasis: the condition of forgetting why you went somewhere in your home
**Ebayable: Able to be sold on Ebay
**Neblings: Nieces and Nephews
I Have Learned
by Maurie C. Clay
I learn as yhe years roll onward
And leave the past behind,
That much I have counted as sorrow,
but proved the Lord is kind;
that many a flower I longed forgettinghad a hiden thorn of pain;
and many a rugged bypath
led to fields of ripened grain.
The clouds but cover the sunshine,
they cannot banish the sun;
and the earth shines out the brighter
when the weary rain is done.
We stand in the deepest shadows,
to see the clearest light;
And often from wrongs own darkness
Comes the very strenght of right.
So the heart from the hardest trial,
gains the purest joy of all;
and from lips that have tasted sadness
the sweetest songs will fall.
For as peace comes after suffering,
and love is a reward of pain,
so after earth comes Heaven,
and out of our loss the gain.
Puns
*When the TV repairman got married the reception was excellent.
*A dentist and a manicurist fought tooth and nail.
 *Where do you find chili beans?
At the North Pole, of courese!
 *Why were the Indians here first? They had reservations.
 *Why can't a bicycle stand on its own? Because it's two tired.
 *What is the difference between a well dressed man and a dog? The man wears a suit, the dog just pants.
*Did you hear about the man who ran through a screen door? He strained himself.
*What do you call a cow who gives no milk? A milk dud (or an udder failure) 
Prayer Requests
These folks really thank you for remembering them in your prayers.
Ken T, Ginnie T, Linn S, Anjelicca S,
Mavis, Rev. John Anguish, Hilda N, Judy M, Marion W,, Pat B, Elaine P, Dino C, Dan & Sarah, Dottie C
Christian Martyrs
Christians in many countries of the world are suffering unspeakable persecution and death at the hands of barbarians; all in the name of religion.
In America we can't imagine facing that kind of death. All of our hearts go out to the families of the victims.
The Coptic Christian Pope has already declared the twenty-one Egyptians beheaded as martyred saints. Just imagine those men faced their deaths refusing to deny Jesus Christ as their Savior and Lord. They even sang Christian songs to Jesus as they were being killed.
Folks, we as Christians are being pushed aside in our own country. God's word and His church are being ignored as irrelevant. Man's sinful desires now rule our country. I warn my Christian Brothers and Sisters that things will get much worse.
The return of Jesus Christ is the only thing that will bring an end to this insanity. Cling to that Blessed Hope. We should all long for the day that "at the name of Jesus every knee should bow, in heaven and on earth and under the earth, and every tongue confess that Jesus Christ is Lord to the glory of the Father." *
Hold fast to your faith in Jesus Christ!
*Philippians 2:10-11 NIV
Sunday, March 29, 2015
Palm Sunday begins the Holy Week. .We have several events planned for this week. First, however, we would like to make a concious effort to reach out to as manty souls that we can to attend our Palm Sunday Service.
Palm branches will be given out, an uplifting message will be delivered, and the singing will be joyous and rousing.
Sermonette
2 Corinthians 1:3-11 NLT
3 All praise to God, the Father of our Lord Jesus Christ. God is our merciful Father and the source of all comfort.4 He comforts us in all our troubles so that we can comfort others. When they are troubled, we will be able to give them the same comfort God has given us. 5 For the more we suffer for Christ, the more God will shower us with his comfort through Christ. 6 Even when we are weighed down with troubles, it is for your comfort and salvation! For when we  ourselves are comforted, we will certainly comfort you. Then you can patiently endure the same things we suffer. 7 We are confident that as you share in our sufferings, you will also share in the comfort God gives us.
8 We think you ought to know, dear brothers and sisters, about the trouble we went through in the province of Asia. We were crushed and overwhelmed beyond our ability to endure, and we thought we would never live through it.9 In fact, we expected to die. But as a result, we stopped relying on ourselves and learned to rely only on God, who raises the dead. 10 And he did rescue us from mortal danger, and he will rescue us again. We have placed our confidence in him, and he will continue to rescue us. 11 And you are helping us by praying for us. Then many people will give thanks because God has graciously answered so many prayers for our safety.
The God of All Comfort
1  God is the Father of mercies and the God of all comfort (v.3)
2  God comforts the sufferer—so that he might be a testimony to other sufferers (v.4)
3  God matches the comfort to equal the sufferings (v.5)
4  God uses suffering to stir other believers (v.6-7)
  a. To encouragement (v.6a)
  b. To salvation (v.6b)
  c. To patiently endure (v.6c)
  d. To sharing (v.7)
5  God uses suffering to teach trust (v.8-10)
  a. God allows great suffering (v.8)
  b. To teach trust in God, not self v.9
  c. To teach a daily trust for deliverance (v.10)
6  God uses suffering to teach prayer and thanksgiving (v.11)
Have a wonderful month of March!
See you in church, Pastor Charlie
The Church Newsletter
Volume 11 February 2015 Issue 2
Visit us on the web:
churchontheriver.org
Visit us on Facebook:
Advent Christian Church of South Eliot
******************************
Linn Spruce
Sends greetings to everyone in her "Church Family." She thanks all who have sent cards of encouragement to her grand daughter, Anjelicca, in Texas.
Thank You
Many thanks to Jody Dahlen and Mike & Missy Bush for the great job they did with our January Brunch! They cooked the food and served it after church to 38 people on January 18th.
This was enjoyed by everyone.
It kicked off the first of twelve after church Fellowship Meals that we plan to have throughout 2015.
Verse of the Month
If we confess our sins, He is faithful and just and will forgive us our sins and purify us from all unrighteousness. 1 John 1:9 NIV
Smile-a-While
FROG PARKING
ONLY
All Others Will Be
TOAD
Q. What do you call a lion trainer that puts his right arm down a lion's throat?
A. You call him Lefty!
*Definition of an expert: an ordinary person away from home!
New Sick Leave Policy
This company no longer accepts Doctor notes to excuse your absence. If yoo're well enough to go to a Doctor, you're well enough to go to work!
Student:" I don't believe I deserve a zero on this exam!"
Professor: Neither do I but that's the lowest grade I can give."
*That man is so skinny that when he stands sideways and sticks his tongue out, he looks like a zipper!
Puns
*Driving on so many turpikes was taking its toll.
*I'm glad I know sign language.It's very handy.
*Police were called to a child day care center where a three year old was resisting a rest!
February Events
Feb. 1, Worship Service 9:45 AM
Communion Service
Evening Worship 6:00 PM
at Meetinghouse Village
Super Bowl Party
at Meetinghouse Village
Feb. 3, Card Sharks Noon=2:30 PM
Meetinghouse Village
Feb. 4, Breakfast at Norma's 8:00 AM
Feb. 8, Worship Service 9:45 AN
Evening Worship 6:00 PM
Meetinghouse Village
Feb. 10, Official Board 6:00 PM
Feb. 15, Worship Service 9:45 AM
Meatloaf Bake Off
Evening Worship 6:00 PM
Meetinghouse Village
Feb. 18, Ash Wednesday
Feb. 19, Card Sharks 10:00 AM-Noon
Church Basement
Feb. 22, Worship Service 9:45 AM
Evening Worship 6:00 PM
Meetinghouse Village
February Sermons
Feb. 1, Life Isn't Fair—But God Is
Feb. 8, Love Theme
Feb. 15 Prayer Theme
Feb. 22, Bible Study Theme
Prayer Corner
We ask you to pray for the following folks in our greater church family.
Ken and Ginnie, Kendra, Linn
Anjelicca, Dennis, Diane,
Points to Ponder
*No one is in charge of your happiness except you.
*Make peace with your past so it won't spoil the present.
*Don't take yourself so seriously. No one else does!
*Eat breakfast like a King, lunch like a Prince and dinner like a College Student with a maxxed out credit card!
*Try to make at least three people each day.
Wish List
Last month we wished for postage stamps. We received two books of stamps from Karalee Niznik of Palm Bay, Florida. Thanks, Karalee
Happy
Valentine's Day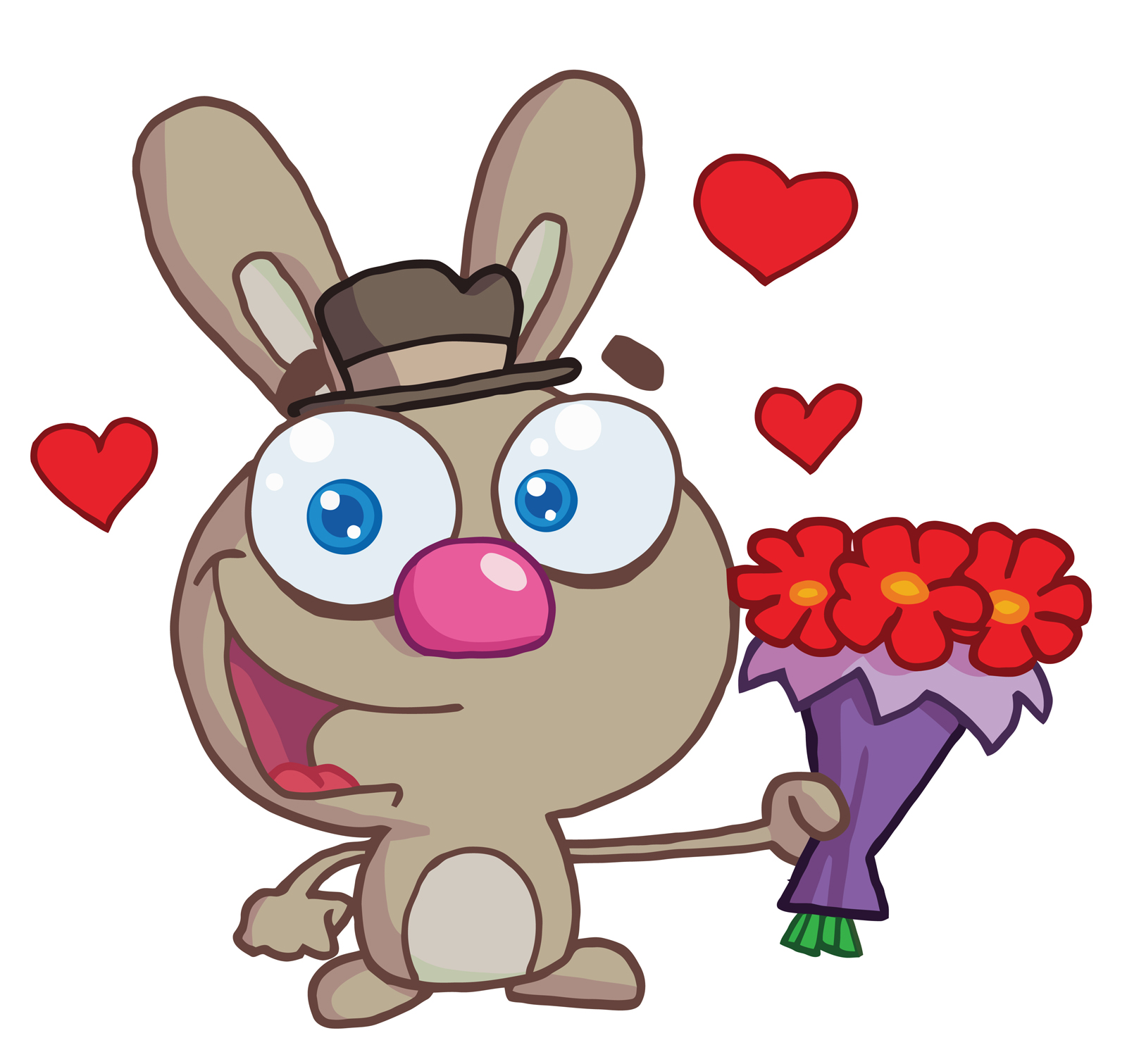 Meat Loaf Bake Off
Plan now to be here on Sunday, February 15 for our
Meat Loaf Dinner
Menu
Home Made Meat Loaf
Potato & Gravy
Assorted Veggies
Desserts
Hot & Cold Beverages
Prizes will be given in these catagories:
*The Meat Loaf that traveled the longest distance to be here
*The Meat Loaf that traveled the shortest distance to be here
*The Oldest Meat Loaf
*The Youngest Meat Loaf
*The Biggest Meat Loaf
*The Smallest Meat Loaf
Please plan to come and bring some friends or family members!
Sermons We See
by Edgar Guest
I'd rather see a sermon
than hear one any day:
I'd rather one should walk with me than merely tell the way,
The eye's a better pupil
and more willing than the ear;
Fine counsel is confusing,
but example's always clear;
And the best of all preachers are the men who live their creeds,
For to see good put in action
is what everybody needs.
A Presidential Quote
"It is impossible to rightly
govern without God and the Bible"
--George Washington
Perfect Love
Slow to suspect—Quick to trust,
Slow to condemn—Quick to justify,
Slow to offend—Quick to defend,
Slow to expose—Quick to shield,
Slow to belittle—Quick to care,
Slow to hinder—Quick to help,
Slow to resent—Quick toforgive.
from the Herald of Holiness
Do You Go to Church?
A friend was in front of me coming out of church one day, and the preacher was standing at the door as he always is to shake hands. He grabbed my friend by the hand and pulled him aside.
The pastor said to him, "You need to join the Army of the Lord!"
My friend replied, "I'm already in the Army of the Lord, Pastor."
Pastor questioned, "How come I only see you at Christmas and Easter?"
He whispered back, "I'm in the Secret Service."
Sentence Fillers
*Troubles in marriage often start when a man is so busy earning his salt that he forgets his sugar!
*Don't wait for the hearse to take you to church.
*"What part of "Thou Shalt Not don't you understand?"
*Making a sin legal does not make it pleasing to God.
Dealing With Sandpaper People
Sandpaper is a wonderful substance for working with wood. It removes all the rough spots, making wood as smooth as glass and just as nice to touch. But sandpaper is not nice if it is woven into the fabric of a person's personality.
"Sandpaper People" are thosew who rub us the wrong way. It could be anything from the way they wear their hair to the way they talk. Most of us can probaly identify at least one person like this who taxes our patience and Christian spirit.
Perhaps it would help if we try to take a different view of these people. We should pray for such people and ask God to love them through us. This will help us be more tolerant and forgiving in our attitude.
God Will Do the Rest
I asked the Lord to bless you
As I prayed for you today:
To guide you and protect you,
As you go along your way.
His love is always with you,
His promises are true;
And when we give Him all our cares.
You know He will see us through.
So when the road you're travewling on
Seems difficult at best,
Just remember I'm here praying
And GOD WILL DO THE REST!
Unknown
Let's Take Inventory
Is there anyone I need to forgive?
Is there anyone who would not be pleased to see me?
Is self-discipline difficult or a delight?
Am I tolerant of the imperfections in others?
Am I doing anything that I would condemn in others?
Am I given to faultfinding?
Am I faithful to Bible study and prayer?
Am I painstaking an conscientious?
Do I hold tight to grudges?
Is my word my bond?
Do I show compassion to others?
Bible Study
The pastor wants to know if there is any interest in Bible Study.
We have several new believers that would benefit from the course: Introduction to the Bible Please speak to Pastor Charlie if this interests you.
Baptism Class
It is very possible that our church will have one or more Baptisms in the Piscataqua River at the Eliot Boat Basin this coming summer.
If you have accepted Jesus as your Lord and Savior and have confessed your sins then this class is for you.
The class will cover the meaning of Baptism and some basics about
living the Christian life. Speak to Pastor Charlie for more information.
Church Membership Class
After a person comes to Jesus and is baptized the next step (for those who wish to) is to become a church member.
Here again, a person must attend a Church Membership Class before they can become church members. Please note that persons transferring membership from another Advent Christian Church or recognized evangelical church will not have to take the Church Membership Class. Since one of the requirements for church membership is baptism, this class will not be offered until the baptisms take place.
February Sermonette
The Most Excellent Quality
of Life Is Love
1 Corinthians 13
1. The great importance of love
*Tongues without love is
meaningless
*Gifts without love is nothing
Prophecy, faith, understanding
are all nothing without love
2. The great acts of love
*Longsuffering
*Seeketh not gain
*Bears all things
3. The great permanance of love
*Never fails, never ceases
*Is perfect and complete
*Is perfect
4. The great supremacy of love
*Greater than faith and hope 
***********************************************************
The Church Newsletter
Volume 11 January 2015 Issue 1
Visit us on the web:
churchontheriver.org
Visit us on Facebook:
Advent Christian Church of South Eliot
*******************************
2015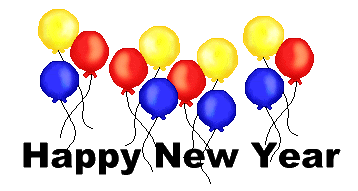 A New Year is dawning and 2015 AD
promises to be an exciiting year for our church family.
We can certainly thank our great God for all He did for us in 2014. We have all seen His hand upon our church family. God has brought new families including the Bush Family and the Ashley Family.
We also welcomed Zack Bachman, Emily Hapgood and Josiah Castelas, (seven days old on his first visit.)
He has also brought Frank and Marlene Jewett and Bob and Sharon Mills back to us this year. Some dear folks from Meetinghouse. Village.: Lynn Hagermeister, Rev Bob and Donna Hett and Rev. Larry and Joanne Knowle attended when they were able.
We were blest with guest speakers including evangelist, Rev. Reg Dunlap, Rev. Clint Taber, and Rev. G. Michael Saunders.
On a sad note, we said good-bye to Joyce Doran who moved to Florida. Also three of our beloved fell asleep in Jesus: Barbara Cable, Jaenette Phillips and Bill Gerry.
Please keep the church in your daily prayers as we seek to spread the Good News of Jesus Christ in our community.
This Pun's for You
*Going to the dentist can be very filling.
*A cloud is most likely to snow when it's relaxed. At that time, it's pretty chill.
*Never ask a podiatrist for conversions to metric—he only knows feet.
*I was thinking that hot air balloon operators don't make very good friends.
Sure they can be uplifting at times, but in the end they always bring you down.
Smile-a-While
"I hear the bank is looking for a cashier. I thought they just hired one a week ago."
"Oh they did. He's the one they're looking for!"
A Sunday school teacher asked the children just before she dismissed them to go to church. "And why is it necessary to be quiet in church?"
Billy replied,"Because so many people are sleeping!"
January Events
Jan. 1, New Year's Day 2015
Jan. 4, Aurora University Sunday
Worship Service 9:45 AM
Communion Service
Evening Worship 6:00 PM
Meetinghouse Village
Jan. 6, Card Sharks Noon=2:30 PM
Meetinghouse Village
Jan. 7, Breakfast at Norma's 8:00 AM
Jan. 11, Worship Service 9:45 AN
Evening Worship 6:00 PM
Meetinghouse Village
Jan. 13 Quarterly Business Meeting 6:00 PM
At the Church
Jan. 18, Sanctity of Life Sunday
Worship Service 9:45 AM
Evening Worship 6:00 PM
Meetinghouse Village
Jan. 22, Card Sharks 10:00 AM-Noon
Church Basement
Jan. 25, Advent Christian Mens Sunday
Worship Service 9:45 AM
Evening Worship 6:00 PM
Meetinghouse Village
Birthdays & Anniversaries
Jan. 1, Remember Bunny Lyle
Jan. 10, Remember Stan Parmley
Jan. 12, Irvin Verrill
Jace Downes
Jan. 13, Carolyn Beckert
Jan. 15, Ken Thurston
Jan. 16, Remember Nat Parmley
Jan. 17, Sharon Mills
Jan. 19, Remember Marge Moore
Jan. 21. Remember Jim Norton
Jan. 25, Lynn Hagermeister
Jan. 28, Remember Alvah Leland Beal
Any mailing address can be obtained
from Cheryl Goodwin or Pastor Charlie
January Sermons
Jan. 4, "A Fresh Start with Jesus"
Jan. 11, "Where Is Jesus?"
Jan. 18, "Life Is So Very Precious"
Jan. 25, " Christ Needs Christian Men!"
Thank You
I can't begin to thank everyone in our church family who stepped up to keep things going smoothly during my recent hospitalization and recovery. I do not want to leave anyone out, but, I am especially grateful to Rev. Clint Taber, Kent and De Davis, Sharon and Bob Mills
Arthur and Pam Ashley and Bruce and Cheryl Goodwin for all they did during my absence, the flood, and the power outage.,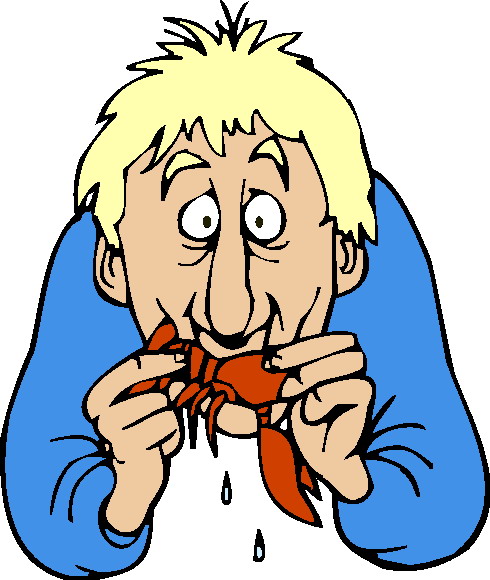 Monthly Fellowship Dinners
Monthly Church Dinner Events will start in Jaunary 2015. We have a new generation of cooks and kitchen workers who are anxious to plan the events and carry them out. Included in the plans are dates, times, themes and locations.
The Official Board will help to coordinate the events which will include brunches, dinners, picnics and pot lucks.
Speak to De Devis if you would like to volunteer and/or spearhead an event.
Remember, these events help to make it easy for you to invite family members or friends as an introduction to our church. They will also provide occasions where we will all enjoy fellowship with each other.
Watch the bulletin and website for information on the January event.
Shoe Box Ministry
We filled fifteen boxes this year.
Thank you for filling a box!
Hilarity at Our Yankee Swap
Thirty three of us enjoyed a pot luck meal followed by the annual Yankee Swap in the fellowship hall after the worship service on the Sunday before Christmas.
The meal was excellent with a wide variety of entrees and desserts. Pat Beal, Pam and Arthur Ashley arranged the food.
It seems the most swapped gift was a large tin of popcorn. It was temporarily "owned" by six different people!
Thank you to everyone who particiopated in this fun time.
Wish List
$9.80 Sheet of Twenty Postage Stamps to help with the mailing of greeting cards by Cheryl Goodwin.
A Point to Ponder
Don't try to live tomorrow
before you live today.
To live each moment as it comes
is far a better way.
Tomorrow you may never see,
but surely if you do
God who helped you live today will help tomorrow too.
Due to the pastor's hospitalization,
December's Newsletter was not published.
The Church Newsletter
Advent Christian Church
of South Eliot
Volume 10 November 2014 Issue 11
Birthdays & Anniversaries
Nov. 6, Remember Linda Molasky
Nov. 9, Paul & Holly Randolph 1973
John & Susan Crothers 1985
Nov. 11, Remember Leona Gardner
Nov. 12, Terry Saunders
Nov. 13, Laura Mega
Nov. 14, Linda Philbrick
Nov. 15, Bob Mills
Sandy Pelewochovicz
Betsy Rose Gerry
Remember Alvah Beal
Nov. 19, Rita Davis
Nov. 22 Ken Mega
Nov. 23, Walt Beckert
Nov. 26, Sally Sullivan
Nov. 27, Rev. Bob Hett
Remember Bill Gerry
Nov. 30, Kent & De Davis 1996
November Sunday Messages
Nov. 2 The Great Disappointment
Nov. 9 God's Plan for Mankind
Nov. 16, Remember the Lord
Nov. 23 Thanksgiving Theme
Nov. 30 The Promised Messiah
Thanksgiving Services
Sunday, November 23, 9:45 AM
Wednesday, November 26, 7:00 PM
We hope you can attend at least one of these services.
Wednesday Worship Service
This new venture has taken off very slowly. Attendance averages only four people. It does not appear to be a need for a mid-week service either from our congregation or the community as a whole.
We will continue for a few more weeks. In the meantime, we will have a Prayer Meeting at 6:00 PM and the Worship Service at 7:00 PM.
It appears that the Sunday Worship Service is the main interest of the majority of our congregation. For this reason and the difficulty of night-driving for many it might be best to discontinue mid-week events until there is further interest.
Autumn Harvest Dinner
Twenty-seven people enjoyed this dinner that was held after church on October 26. The dinner consisted of Roast Pork Loin and all the "fixin's."
Although many of our regulars were away, six folks from the Card Sharks and the Breakfast at Norma's group came. This really surprised everyone.
Verse of the Month is Psalm 95:2
"Let us come before His presence with thanksgiving, and make a joyful noise unto Him with psalms."
Hunger Relief Fund
This is the annual offering taken throughout the Advent Christian denomination to help relieve world hunger.
This year's offering will be taken on Sunday, November 23, 2014
Hanging of the Greens
Saturday, November 29, 2014, 10:00 AM
Volunteers are needed to help decorate the church for the Advent and Christmas Season. There is plenty to do for folks of all ages and abilities.
To make the deal more enticing, we will end the event with a Pizza Party downstairs afterward!
First Sunday of Advent
Sunday, November 30, 9:45 AM
Lighting of Candle of Love
by Ken & Dottie Colby
Christmas in October Offering
We collected $196.93 in our church.
The missionaries and their children will be grateful for your gifts. Thank you!
Shoe Box Ministry
The shoe boxes are due back in the church by Sunday, Nov. 23.
Thank you for filling a box!
Reg Dunlap
Nationally known Evangelist, Rev. Dr. Reg Dunlap of Eliot spoke at our church on October 5th. Reg brought a powerful message on the Holy Spirit to those in attendance. At an invitation given by Rev Dunlap, several people raised their hands indicating they had asked Jesus into their lives as Lord and Savior. Others indicated they renewed their commitment to Jesus
Praise the Lord!
November Events
Nov. 2, Daylight Savings Time Ends
Worship Service 9:45 AM
Nov. 4, Election Day
Card Sharks at Meetinghouse
Noon until 2:30 PM
Nov. 5, Breakfast at Norma's, 8:00 AM
Prayer Meeting 6:00 PM
Worship Service, 7:00 PM
Nov. 9, Worship Service 9:45 AM
Nov. 10, Official Board Meeting 6:00 PM
Nov. 11, Veterans' Day
Nov. 12, Prayer Meeting 6:00 PM
Worship Service 7:00 PM
Nov. 16, Worship Service, 9:45 AM
Nov. 19, Prayer Meeting 6:00 PM
Worship Service 7:00 PM
Nov. 20, Card Sharks at Church 10:00 AM
Scrabble Ladies 10:00 AM
Nov. 23, Worship Service, 9:45 AM
Hunger Relief Offering taken
Shoe Boxes Due Back
Nov. 26, Prayer Meeting 6:00 PM
Worship Service 7:00 PM
Nov. 27, Thanksgiving Day
Nov. 29, Hanging the Greens, 10 AM
Pizza Party, Noon
Nov. 30, First Sunday of Advent
Worship Srrvice, 9:45 AM
Annual Business Meeting
The members voted to accept the Budget for 2015 as presented by the Budget Committee.
The amount is $33,668. This is a decrease of $2307. from 2014. An average weekly offering of $647.06 is needed to meet our budget.
The following were elected as Official Board Officers:
Treasurer Pat Beal
Deaconess Jody Dahlen
Trustee Carolyn Beckert
Trustee Kent Davis
De Davis was asked to serve as Clerk.
She was not at the meeting to accept, however, when she was asked, De accepted the position
Eastern Regional Board
Enjoys a Feast at Our Church
At the request of Eastern Regional Superintendent, Rev. Greg Twitchell,
Pastor Charlie and Mary Lou prepared a meal for ten folks on Friday, October 17.
This was the eve of the Annual Meeting of the ERA in Portsmouth.
Book Table
Please browse the selection of Christian novels and novellas on our Book Table in the church basement. These are books from the church library that have been given to the church by Pat Beal and others. There is a sign-out sheet to check your choices out.
Missy's Cabbage Casserole
Many of you asked for this recipe as a result of eating it at the harvest dinner.
4 cups cabbage layerd in a caserole dish
Mix together the following:
1 can Cream of Celery Soup
½ cup mayonnaise
1 cup milk
2 cups shredded cheddar cheese
Top with crumbled Ritz crackers melted in butter
Bake covered at 350° F for 40 minutes.
Uncover and bake 10 more minutes
Serve and enjoy!
1 Month to 98 Years
On a recent Sunday, we had two very special people in our morning service.
Josiah, age one month, attended and another person attending was ninety-eight year old, Dot Manson. Pat Beal took a picture of them together. Those two folks hold a record for both the youngest and oldest people in our church together at the same time.
Points to Ponder
***Sometimes, when we get older,
work seems a lot less fun,
and fun seems a lot more work.
***Many so-called "open minds"
should be "closed for repairs."
***Bad habits are like a confortable bed:
Easy to get into but hard to get out of.
***The more we count
the blessings we have,
the less we crave
the luxuries we don't have.
***If people were meant to pop out of bed, we'd all sleep in toasters!
***Shake any family tree and a few nuts will fall out.
***When it goes into your ear and out of your mouth, it is gossip.
Thank You
**To Kent Davis for reinstalling the three mailboxes per Postal Regulations.
**To Pat Beal, Pam & Arthur Ashley,
Carolyn Beckert, Jody & Missy and others helping to clean up after the Harvest Dinner.
**To Bob & Sharon Mills for providing the many breads and bakery items.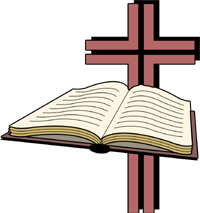 Trouble in the Amen Corner
It was a stylish congregation:
you could see they've been around.
And they had the biggest pipe organ
of any church in town
But over in the amen-corner
of that church was Brother Eyer
and he insisted every Sunday
on singing in the choir.
His voice was cracked and broken;
age had touched his vocal chords.
And nearly every Sunday
he'd get behind and miss the words. Well, the choir got so flustered
the church was told in fine
that Brother Eyer must stop singing or the choir was gonna resign.
So the pastor appointed a committee,
I think it was three or four,
and they got in their big fine car
and drove up to Eyer's door.
They found the choir's great trouble sitting in an old arm chair.
The summer's golden sunbeams
lay upon his snow-white hair.
Said one, "we're here dear Brother,
with the vestry's approbation
to discuss a little matter
that affects the congregation.
Now, it seems that your voice
is interfering with the choir.
So, if you'll just lay out,
or...Are you listening Brother Eyer?"
The old man raised his head,
a sign that he did hear;
and on his furrowed cheek
they caught the glitter of a tear.
His feeble hands pushed back
the locks as white as snow,
and he answered the committee
In a voice both soft and low:
"I wonder if beyond the tide
that's breaking at my feet,
in that far-off heavenly temple
where my Master and I shall meet:
Yes, I wonder if, when I try to sing
the songs of God up higher
I wonder if they'll kick me out
of singing in Heaven's choir?"
A silence filled the little room,
the old man bowed his head;
The committee went back to town,
but Brother Eyer was dead.
A few church-goers watched the door,
but the old man entered not.
The choir missed him for a while,
but he was soon forgot.
Far away his voice is sweet,
and he sings his heart's desires.
Where there are no church committees and no fashionable choirs.
Punny Stuff
***Cooks that use too many spices, could get in-salted.
***An elevator is a favorite of ghosts—
it raises their spirits.
***Why was the broom having a bad day? He didn't get enough sweep.
***Puppets for sale. No strings attached.
***I'm glad I know sign language, it's pretty handy.
Smile-a-While
One of the nicest things about being a bachelor is that he can make mistakes but there is no one there to tell him.
Speaking of bachelors:
they are all footloose and fiancee' free.
(OK You've probably read a variation of this story below but I still laugh every time I read it.)
A lady went into her local meat market and told the butcher she wanted to buy a turkey for Thanksgiving.The butcher had sold all of his turkeys except one very little turkey. He showed it to the lady and she said,"Do you have another turkey I could buy? That one is too little."
The butcher anxious to sell his last turkey,said, "I will take this one into the cooler to see if I have a larger one He took the little turkey with him and unknown to the lady he brought out the same turkey. "How's this one?" he asked.
"That is too little too," the lady said, "I'll take them both."
Thanksgiving Sermonette
We live in a very rich country, and sometimes take things for granted. We think that we deserve all that we have.When we turn that statement around and look at the folks who live in the very poor countries, do we think that they don't deserve to have the same things that we have?
None of us are able to choose where we are born. You and I are fortunate to have been born in America. Others of our fellow human beings were born in countries that are nowhere near as affluent as America.
This Thanksgiving let us all say a prayer of thanks to God for all that He has provided for us. And shall we also pray for those less fortunate but no less deserving than we are.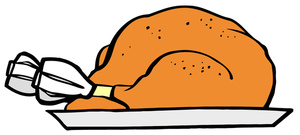 r
The Church Newsletter
Advent Christian Church
www.churchontheriver.com
Volume Ten October 2014 Issue Ten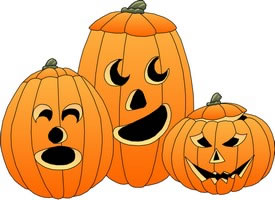 Wednesday Worship Service
Wednesday, October 1, 7:00 PM
in the Church Sanctuary
This new service will be a traditioonal worship service that many of us attended in the 1940's and 50's. It is patterned after our old Sunday evening service that was discontinued a few years ago.
Important points to remember are:
*Come as you are; casual clothing is fine; even T-Shirts and Jeans are welcome.
*No offering will be taken. There will be a plate available for any free will giving.
*Those attending get to choose the music at each service.
*All elements of our recently retired Prayer Meeting will be covered including music, a Bible-based sermonette, prayers, and fellowship.
This service is specifically intended to be a service for those people in our community that are not able to attend a Sunday morning worship service.
One hundred invitations have been mailed out and all Eliot churches have been asked to announce our Wednesday Worship Service during their announcement time.
October Wednesday Messages
October 1,
John 1:1-18 New Living Translation
"The Word Became Flesh"
October 8,
John 1:29-34 NLT
"Behold, the Lamb of God"
October 15,
John 1:35-42 NLT
"Jesus Calls the First Disciples"
October 22,
John 2:1-12 NLT
"The Wedding at Cana"
October 29,
John 3:1-15 NLT
"You Must Be Born Again"
Praise the Lord
Both church attendance and tithes and offerings have been increasing. We thank
the Lord for blessing us.
Homecoming Sunday a Success
Sincere thanks to everyone that helped make our Homecoming Sunday a success. We especially thank Rev. Clint Taber for his outstanding audio/visual presentation on the Second Coming of Jesus. As always, Clint's work was very impressive with up to the minute world events auch as ISIS included.
Thanks go out to Pat Beal for gathering the food, cups, plates etc. and setting up the platters foe all to enjoy. Thanks also to Ginnie and Pat for cleaning up afterwards. Do you know that the last of our guests did not leave the church until 3:00 PM!
7 Day Old Baby At Homecoming
We were honored by the presence of a little seven day old baby boy named Josiah. Josiah is the grandson of Arthur and Pamela Ashley. Pam is the daughter of the late Bill Gerry.
Right now we can honestly say that Josiah has perfect church attendance in his young life!
Annual Meeting of the
Eastern Regional Association
Saturday, October 18, 9AM-4PM
State Street Advent Christian Church
634 State St. Portsmouth, NH
Registration Fee is $20. per person for Program, Lunch & Morning Refreshments
If you plan to go send your check made out to Eastern Regional Association by October 10, to
Eastern Regional Association
P O Box 1913
Rochester, NH 03866-1913
Annual Business Meeting
of Our Church
Tuesday, October 7, 7:00 PM
in the church
We will vote on the 2015 Church Budget and the 2015 Official Board Membership.
All fourteen active church members are urged to attend.
We need ten members present in order to conduct church business.
Non-members and inactive members are welcome to attend, however, only active members may vote.
Membership
Five people have expressed an interest in becoming members of our church.
Evangelist Reg Dunlap to Speak
Sunday, October 5, 9:45 AM
We are pleased to have the nationally known Evangelist, Rev. Dr. Reg Dunlap in our church to bring a special message to us based on John 14:15-16. The title of his message is "Dynamic Spirit Living."
You won't want to hear what God has to say to you through His servant Reg.
Christmas in October
A reminder that we will be taking an offering on Sunday, October 26th for this work of the Advent Christian General Conference to provide small cash gifts for Christmas to be given to all of our missionaries and young children.
Shoe Box Ministry
There is a pile of empty shoe boxes in the back of the church. If you wish, take a box, fill the box and return it to the church no later than Sunday, November 23. This supports Operation Christmas Child of Samaritans' Purse.
Birthdays & Anniversaries
October 1, Marlene Jewett
October 6, Lindy & Sylvia Rowe 30th
October 8, Mary Lou Downes
October 10,
Remember Ken Fernald 1949-2008
October 11, Warren Conary
Remember Jean Bowden 1929-2011
October 14, Mary Lou & Charlie 48th
October 16, Jason Norton
October 20,
Remember Linda Molasky -2008
October 22, Thelma Hutchins
October Sunday Messages
October 5,
Guest Speaker, Reg Dunlap
October 12,
Matthew 20:1-16
Laborers in the Vinetard
October 19,
Mark 6:1-6
Jesus Rejected at Nazareth
October 26
Ephesians 2:8-10
Saved By Grace Through Faith
Points to Ponder
Backsliding usually starts with a
dusty Bible.
You can often tell a wise man by the things he doesn't say.
Some people are kind, polite and sweet until you sit in their pew.
Most of the shadows of life are caused by standing in our own sunshine.
Most folks don't know what they want, but it's something different than they have!
Worry is like a rocking chair. It will give you something to do but you will not get anywhere.
Smile-a-While
Riding in a car, the group of men were headed for a bear hunt. They came to a sign that said:" Bear Left." So they all went home.
The clever young man asked his date,"Do you know the difference between a double hamburger and a seven course meal?"
"No," said the girl, "I sure don't."
"In that case said the young man, "We'll eat at McDonalds tonight."
Advice is probably the only free thing which people won't take.
Punny Things
I don't like the top of stairs, they always bring me down.
The hairless goat wishes he had mohair.
The divers had to be careful, the octopus was heavily armed.
The historian loves to read about bobcats, they are lynx to the past.
What is the difference between a nicely dressed man on a tricycle and a poorly dressed man on a bicycle? A tire.
Earth's Final Dawn
This book by Clint Taber is still available. The cost is $10.00.
See Pastor Charlie if you wish to buy a copy.
Autumn Splendor
The golds, the reds,
The gorgeous browns
The beauties everywhere.
The big orange pumpkins in the corn
The scent of autumn air.
The rustle of the fading leaves
The harvest moon above,
All the million other signs
That bring the time we love.
The autumn brings us harvest time
The orchard all aglow,
A flame of red against the sky
That seems to sparkle so;
The old rail fence is lovely now
With goldenrod in bloom,
A melancholy autumn breeze
Puts all the world in tune.
'Tis autumn on the woodland path
And on the hill afar,
The autumn shines in valleys gold
And lights an autumn star,
The grandest time of all the year
It's Mother Nature's show,
When autumn splendor crowns the world
And sets our hearts aglow.
by Garnett Ann Schultz
October Prayer
The Lord's Prayer
Matthew 6:9-13
Our Father,
Which art in Heaven,
Hallowed be Thy name.
Thy Kingdom come,
Thy will be done
On Earth, as it is in Heaven.
Give us this day,
Our daily bread
And forgive us our debts
As we forgive our debtors.
And lead us not into temptation,
But deliver us from evil
For Thine is the Kingdom,
And the Poower,
And the Glory, forever.
Amen
Each One, Bring One
One effective way of doubling our church attendance is the effort of each one in our church inviting and bringing just one other person to church with them on the following Sunday. We can go from twenty-five to fifty folks in just one week.
Let's all try to find one other person to come to church with us. It could be a family member, a neighbor, a co-worker or a stranger. Recently, it was brought to the pastor's attention that there is a substantial number of people who say they do not go to church because no one
ever invited them to go to church with them.
October Events
October 1, Wednesday, 8:00 AM
Breakfast at Norma's
October 1, Wednesday, 7:00 PM
Wednesday Worship Service
October 5, Sunday, 9:45 AM
Sunday Worship Service
Special Guest Speaker
Evangelist Rev. Dr. Reg Dunlap
October 7, Tuesday, 12:30 PM
Card Sharks
Meetinghouse Village Solarium
October 7, Tuesday, 7:00 PM
Annual Business Meeting
October 8, Wednesday, 7:00 PM
Wednesday Worship Service
October 12, Sunday, 9:45 AM
Sunday, Worship Service
October 15, Wednesday, 7:00 PM
Wednesday Worship Service
October 16, Thursday, 10:00 AM
Card Sharks
in the church basement
October 19, Sunday, 9:45 AM
Sunday Worship Service
October 22, Wednesday, 7:00 PM
Wednesday Worship Service
October 26, Sunday, 9:45 AM
Sunday Worship Service
Harvest Dinner After Church
October 29, Wednesday, 7:00 PM
Wednesday Worship Service
Verse of the Month
Ephesians 2:8-9 KJV
For by grace are ye saved through faith; and that not of yourselves: it is the gift of God: Not of works lest any man should boast.
Pointer from the Little Prophet
The only person who got all his work done by Friday was Robinson Crusoe.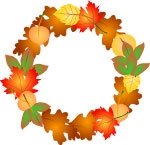 Annual Business Meeting