The Church Newsletter
Advent Christian Church of South Eliot
www.churchontheriver.org
Volume 12 February 2016 Issue2
Spolight On Good News
Kent Davis, our Worship Leader, and Church Trustee has begun the process of Ordination as a Minister of the Gospel of Jesus Christ.
Kent is a graduate of Eastern Nazarene College and holds a Master's Degree from Gordon-Cornell Theological Seminary.
He has served as Youth Pastor in the Oxford, Maine Advent Christian Church as well as serving as a Youth Camp Director along with his wife, Deanna for many years.
Kent has been placed on a "fast track" to ordination by the Maine State Conference of the Advent Christian Church.
The process will be completed in just under a year.
Congratulations to you, Kent!
Deanna Davis, our Church Clerk, has received a promotion by her employer, Kennebunk Savings Bank. De is now the Assistant Manager of the Kittery Branch of KSB.
She has been employed in the Eliot Branch of Eliot for the past fourteen years. We wish De well in her new position!
Congratulations to you, De!
Pamela Ashley has also received a work promotion. Pam is now a Food Service Supervisor for the Portsmouth School District.
Congratulations to you, Pam!
Mary Lou Downes has returned to work at Sentry Hill in in York. Mary Lou had foot surgery in October and spent nearly three months recovering. She was given a rousing welcome back by her coworkers.
Happy for you, Mary Lou!
Lisa Ashley is now on the High Honor Roll at Marshwood High School.
Lisa worked very hard to attain that honor. Recently, Lisa got the only A in her Algebra class!
Lisa also works many hours each week at Dunkin' Donuts on Lafayette Rd in Portsmouth.
Congratulations to you, Lisa!
Smile-a-While
Everyone skating was young, except one guy in his mid-70's. He kept falling down and smiling. And all the kids kept laughing along with him.
I asked him why he decided to skate today. He said, "I was at work earlier and realized I had never been skating. So here I am."
Ten Commandments
This month we'll take a look at the Ten Commandments that God gave to Moses on Mount Sinai. You will find them in Exodus 20:1-21. Here are the essence of each commandment:
You shall have no other gods before Me.

You shall not make for yourself an idol.

You shall not misuse the name of the Lord your God.

Remember the Sabbath Day by keeping it holy.

Honor your father and your mother.

You shall not murder.

You shall not commit adultery.

You shall not steal.

You shall not give false witness against your neighbor.

You shall not covet.
They seem so simple and yet everyone of us has broken one or more of them many times in our lives. Even Martin Luther confessed that as a young Monk, living in a Monastery, he sinned by coveting another young Monk who got a bigger biscuit than he got at dinnertime!
The wonderful thing is that God's Word says that "if we confess our sins, He is faithful and just and will forgive us our sins and cleanse us from all unrighteousness. 1 John 1:9
That is the amazing grace of Jesus at work for us.
What a Mighty God We Serve.
February Events
Feb. 2, Card Sharks 12:30-2:30 PM
Meetinghouse Solarium
Feb. 3, Breakfast at Norma's 8 AM
Bible Study 6:00 PM
Feb. 4, Discipleship Class 6:00 PM
Feb. 7, Worship Service 9:45 AM
Prayer for Derek Hoyt 11:45 AM
Meetinghouse Service 6 PM
Feb. 9, Official Board Meeting 6 PM
Feb. 10, Bible Study 6:00 PM
Feb. 11, Discipleship Class 6:00 PM
Feb. 14, Worship Service 9:45 AM
Valentines Day Brunch 11:00 AM
Meetinghouse Service 6 PM
Feb. 17, Bible Study 6:00 PM
Feb. 18, Card Sharks 10:00 AM
in the Church Basement
Discipleship Class 6:00 PM
Feb. 21, Worship Service 9:45 AM
Meetinghouse Service 6 PM
Feb. 24, Bible Study 6:00 PM
Feb. 25, Discipleship Class 6:00 PM
Feb. 28, Worship Service 9:45 AM
Meetinghouse Service 6 PM
A Bible Verse to Live By
Make every effort to live in peace with all men and to be holy, without holiness no one will see God. Hebrews 12:14 NI
Silly Puns for Ed Gove
***Jokes about German sausage are the wurst.
**When chemists die, they barium.
**I know a man who is addicted to brake fluid. He says he can stop anytime.
**What does a clock do when it's hungry? It goes back four seconds.
**How do you make Holy Water?
You boil the Devil out of it.
** I did a theatrical performance about puns.
It was a play on words.
WWednesdays, 6:00 PM
Our Bible Study is led by Mike Bush.
Currently he is teaching the New Testament Book of Jude, a one chapter book placed just before Revelation. As Mike says, Jude is packed with the "meat of the word."
This study has grown in several ways. We now have six regular attendees; the time of the Bible Study has grown from twenty minutes to a full hour.
Please consider joining our informal group and add your comments and questions to the discussion.
Prayer Medley for Derek Hoyt
From time to time a dear person in our greater church family is in desparate need of prayer.
Our church has been lifting up seventeen year old Derek Hoyt in prayer for a malignant brain tumor discovered when he was only two years old. Derek is the nephew of Barbara and Dick DuBois.
Things are getting worse for Derek and the Make a Wish Foundation recently arranged for Derek and his family to go to the Daytona 500 Race in Florida.
Wishes such as this are normally granted only when doctors believe a child's condition is terminal.
We know that our Great Physician, Jesus Christ can perform miracles of healing even when human doctors can do no more.
With that in mind, I have scheduled a Prayer Medley for Derek for 11:45 AM, Sunday, February 7, in our sanctuary. It will last for about thirty minutes in which everyone attending will have an opportunity to pray for Derek.
In the meantime, please keep Derek and his family in your prayers.
Thank you.
Prayer List for February
Please remember the following
requests in your prayers:
Most Recent Requests
Bruce Goodwin, Bob Mills, Marianne Corley, Glenn Cooper, and Mellisa, who is a coworker of Pam Ashley
Upcoming Surgeries
Jace Downes, Marianne Corley, Bob Mills
Ongoing Health Conditions
Derek Hoyt, Tom Corley, Tom Brown,
Bill Johnson, Roland Huntress, Nita Dean, Bud Goodwin, Donna Hett, Dennis Phillips, Jim Bisgrove, Harold Place, Kendra Place, Caitlyn Provost, Leroy Scott, Raelene Witham, Willis Kelley, Carolyn and Walt Beckert, Norm Stevens,
Ken and Dottie Colby, Eleanor Bowden, Rev. John Fogel, Cindy Batson.
Other Needs
Mike & Patty Saunders, Tiffany and her son, Joyce Doran, and Joshua Davis
Those in Assisted Living Homes
Betty Rainier, Hilda Nicols,
Elaine Peverly, Dot and Ray Carter
Unspoken Requests
"Mike,"
Remember, you can see the latest requests for prayer by going to the church webpage anytime of the day at
churchontheriver.org
Jason Norton Says "Hello"
Recently, Cheryl saw Jason Norton in a store in Portsmouth. He was happy to talk with Cheryl and said to "say hello to everyone at the church"
February Messages
Feb. 7, Communion Sunday
Feb. 14, Love Lifted Me
Feb. 21, Amazing Grace of Jesus
Feb. 28, There Is a River
Church Kitchen Stove
In reference to the January Dinner
please be aware that in order to turn our electric oven on you must turn the "Bake" button on by pressing it until you hear or feel a "click." Without the click the stove is not "on."
If you need help please see Frank Jewett or Pam & Arthur Ashley.
Coming Soon
Plans are in the works to address two
vital ministry needs of our congregation. I speak of both a Mens' Ministry and a Youth Ministry.
We may return to what served us so well for many years. That is a Monday evening dinner/dessert with a speaker on a subject pertinent to Christian men.
This involves a cost and volunteers.
We also must get something going for our youth or they will lose interest in church. A simple program to start would consist of an activity, a devotional, a snack and fellowship.
Prayer Meeting
Because of the success of our weekly Bible Study and the expanded time and attendance we find that our Prayer Meeting has been pushed aside and prayer is not being given the time it deserves.
One suggestion is to hold our weekly Prayer Meeting on Sunday as the building remains warm for several hours after church. Another advantage of Sunday is that it is daylight, and everyone attending church is here already.
We will be holding a 30 minute Prayer Medley for Derek Hoyt next Sunday. This will give us an idea if that time will work (11-45-12:15) The other alternative is to extend the Wednesday activities to 7:30 PM. In that case it would be Bible Study, 6:00 PM to 7:00 pm and Prayer Meeting from 7:00 PM to 7:30 PM.
Let me know your thoughts. Thanks.
The Legend of St. Valentine
by Helen Steiner Rice
The legend says St. Valentine 
Was in a prison cell … 
Thinking of his little flock 
He had always loved so well.
And wanting to assure them 
Of his friendship and his love … 
He picked a bunch of violets 
And sent them by a dove.
And on the violets' leaves 
He pierced these lines divine … 
That simply said, "I Love You," 
And "I'm your Valentine!"
So through the years that followed 
From that day unto this … 
Folks still send messages of love 
And seal them with a kiss.
Because a Saint in prison 
Reached through prison bars one day, 
And picked a bunch of violets 
And sent them out to say …
That faith and love can triumph 
No matter where you are 
For faith and love are greater 
Than the strongest prison bar.
Valentine's Day Brunch
Sunday, February 14, 11:00 AM
Once again, this year Jody, Missy and Mike will be putting on their very popular brunch for the church family. Set this date aside and plan to be here on Valentine's Day.
You will be glad that you did!
Birthdays & Anniversaries
Feb. 3, Sylvia Rowe
Feb. 4, Judy Maxfield
Feb. 9, Paul Randolph
Feb. 14, Remember Marion Adams
Feb. 15, Ken & Ginny Thurston, 52 years
Feb. 16, Remember Glen Davis
Feb. 20, Remember Lou Kyreages
Feb. 21 Teena Lane
Feb. 23 Kent Davis
Feb. 27, Martha Philbrick
Remember Shirley Alden
Feb. 28, Jan Kyreages
Please let Cheryl know your birthday and anniversary so that you may be included
in this column.
God's Hand of Protection
on Bob and Sharon Mills
Recently on a trip to New Jersey Bob and Sharon were involved in a three car accident that demolished their Volvo
Miracurlousy no one was injured and Bob and Sharon got home safely. Bob did find out later that he did get a concussion
for which he is being treated. Both Bob and Sharon testified in church that things could have bee a whole lot worse.
We all thank God for watching over them in their time of need.
Our January Dinner
We had planned a Spiral Ham and baked potato for a recent Sunday after church. The ham and potatoes were prepared and put in the oven (supposedly turned on at 350 degrees.)
To everyones' dismay, when church was over it was discovered that the stove was not "on" and the ham and potatoes were not cooked!
To the rescue come Arthur and Pam Ashley and Arthur quickly heated the ham in the microwave.
Meanwhile Pam boiled rice that happened to be given to her by Cheryl and Bruce Goodwin th
Earth's Final Dawn
by Rev. Clinton Taber
We have a fresh supply of this book.
The cost is just $10.00. Amazon.com sells the book for $17.80. As noted earlier, This is really essential reading for all Advent Christians.
************
The Church Newsletter
Volume 11 March 2015 Issue 3
Visit us on the web:
churchontheriver.org
Visit us on Facebook:
Advent Christian Church of South Eliot
*******************************
Lent Eccumencial Services
Kittery-Eliot Clergy Association
Wednesdays at 7:00 PM
March 4 Eliot Methodist Church
Father Scott Mower
March 11 St. Mark's Methodist
Rev. Bob Hett
March 18 Kittery Point Congregational
Rev. Sue Frost
March 25 St. Raphael's Catholic
Rev. Brad Hirst
April 3 Kittery First Congregational
Good Friday Svc. All Pastors Preaching
Meat Loaf Bake Off
Twenty-five people enjoyed our February Fellowship Dinner on Sunday, Feb. 22. The theme was the old favorite comfort food m"Meat Loaf."
There were five loaves to sample as well as baked potatoes, carrots, and home made biscuits.
There were desserts galore including Ann Hale's Texas Brownies!
Many thanks to Deana Davis and Pat Beal for organizing, cooking and serving the dinner and thanks to everyone who cooked food, and cleaned up afterwards.
A March Bar-B-Que
Our Fellowship Dinner for March is still in the planning stages. We do know that it will be assorted Bar-B-Que foods cooked by Arthur Ashley. Arthur cooks on this grill year round and is evcited for the opportunity to share his food and skills with his church family. (We will eat idoors.) Watch the church web site and weekly bulletin for more information.
Points to Ponder*
**One well trained dog is equal to sixty search and rescue people.
**The average life of African parrots is 50 to 90 years. In fact winston Churchill's parrot outlived him by nearly fifty years!
**Six in ten mobsters go to jail or prison. One in eight is assassinated.
**the least effective way to talk a policeman of issuing a speeding ticket is to contend you were not speeding.
**One in 250 newborn babies is a genious.
**Chickens bought on Mondays is almost always leftover chicken that did not sell on the weekend.
*From the book Facts That Matter
Proposed Bible Study
Anyone interested in a basic Bible study on a week night should let Pastor Charlie know so that a class can be arranged.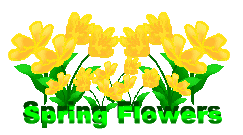 March Events
Mar. 1, Worship Service 9:45 AM
Communion Service
Evening Worship 6:00 PM
at Meetinghouse Village
Mar. 3, Card Sharks Noon=2:30 PM
Meetinghouse Village
Mar. . 4, Breakfast at Norma's 8:00
Mar. 8, Worship Service 9:45 AN
Evening Worship 6:00 PM
Meetinghouse Village
Mar. 10, Official Board 6:00 PM
Mar. 15, Worship Service 9:45 AM
Evening Worship 6:00 PM
Meetinghouse Village
Mar. 19, Card Sharks 10:00 AM-Noon
Church Basement
Mar. 22, Worship Service 9:45 AM
Evening Worship 6:00 PM
Meetinghouse Village
Mar. 29, Palm Sunday Service 9:45
Evening Worship 6:00 PM
Meetinghouse Village
March Sermons
March 1, Prayer Changes Things
March 8, Why Read the Bible?
March 15, The Family of God
March 22, Jesus' Last Passover
March 29, Palm Sunday
Birthdays & Anniversaries
March 8, Irene Richmond
March 9, Remember Larry Maddocks
March 10, Missy Bush
March 11, Remember Ken Fernald
March 14, Josh Davis
March 9, Pat Havener
March 20, Cheryl Goodwin
Remember Sally Joseph
March 22, Mary Ann Place
March 25, Dennis Phillips
March 26, Jim Palmer
March 29, Dot Spinney
Elza Pearson
Call Cheryl or Pastor Charlie if you need an address to send a card.
Verse of the Month
I was glad when they said unto me, Let us go into the house of the Lord.
Psalm 122:1 King James Version (KJV)
Prayer Meeting
This Wednesday evening service is scheduled to resume on April 8th. Hopefully the winter storms and below zero weather will be gone. At the least, it will no longer be dark outside.
Cards to Our Shut-Ins
If you would like to spread some cheer and encouragement to our shut-ins here is a list of folks with their addresses that would love to hear an encouraging word:
Hilda Nicols
188 Jones Ave
Portsmouth, NH 03801
Judy Millett
Gorham House Room 3
50 New Portland Rd
Gorham, ME 04038
Marion Waymouth
60 Adams Park
Rye, NH 03870
Help Needed by Our Trustees
Our Trustees, Kent Davis and Carolyn Beckert would like some help on a couple of chores. One is cleaning out the former flower closet iunder the back stairway. The other chore is cleaning/storing the toys in the former Children's Classroom.
Speak to Kent or Carolyn if you would like to help.
Smile-a-While
**A young man was seeing two women. He couldn't decide which to marry . So he visited a therapist. The therapist asked him to describe the women. The man said one was a great writer and the other made extraordinary baked goods. The therapist thought for a moment and then said,"Ah ha! You can't decide if you want to marry for batter or for verse!
**The preacher's five year old daughter noticed that her father always paused and bowed his head for a moment before starting his sermon. One day she asked him why.
"Well, Honey," he began,proud that his daughter was so observant of his messages, "I'm asking the Lord to help me preach a good sermon."
"So how come He doesn't?" she asked.
New Words in the Dictionary
The following words have been added to the latest version of Webster's Collegiate Dictionary:
**Outrance: an Exit
**Annoyitating: Annoying and Irritating at the same time
**Textversation:a conversation conducted by text messages
**Hiyaking: Hiking and Kayaking as an activity
**Destinasis: the condition of forgetting why you went somewhere in your home
**Ebayable: Able to be sold on Ebay
**Neblings: Nieces and Nephews
I Have Learned
by Maurie C. Clay
I learn as yhe years roll onward
And leave the past behind,
That much I have counted as sorrow,
but proved the Lord is kind;
that many a flower I longed forgettinghad a hiden thorn of pain;
and many a rugged bypath
led to fields of ripened grain.
The clouds but cover the sunshine,
they cannot banish the sun;
and the earth shines out the brighter
when the weary rain is done.
We stand in the deepest shadows,
to see the clearest light;
And often from wrongs own darkness
Comes the very strenght of right.
So the heart from the hardest trial,
gains the purest joy of all;
and from lips that have tasted sadness
the sweetest songs will fall.
For as peace comes after suffering,
and love is a reward of pain,
so after earth comes Heaven,
and out of our loss the gain.
Puns
*When the TV repairman got married the reception was excellent.
*A dentist and a manicurist fought tooth and nail.
 *Where do you find chili beans?
At the North Pole, of courese!
 *Why were the Indians here first? They had reservations.
 *Why can't a bicycle stand on its own? Because it's two tired.
 *What is the difference between a well dressed man and a dog? The man wears a suit, the dog just pants.
*Did you hear about the man who ran through a screen door? He strained himself.
*What do you call a cow who gives no milk? A milk dud (or an udder failure) 
Prayer Requests
These folks really thank you for remembering them in your prayers.
Ken T, Ginnie T, Linn S, Anjelicca S,
Mavis, Rev. John Anguish, Hilda N, Judy M, Marion W,, Pat B, Elaine P, Dino C, Dan & Sarah, Dottie C
Christian Martyrs
Christians in many countries of the world are suffering unspeakable persecution and death at the hands of barbarians; all in the name of religion.
In America we can't imagine facing that kind of death. All of our hearts go out to the families of the victims.
The Coptic Christian Pope has already declared the twenty-one Egyptians beheaded as martyred saints. Just imagine those men faced their deaths refusing to deny Jesus Christ as their Savior and Lord. They even sang Christian songs to Jesus as they were being killed.
Folks, we as Christians are being pushed aside in our own country. God's word and His church are being ignored as irrelevant. Man's sinful desires now rule our country. I warn my Christian Brothers and Sisters that things will get much worse.
The return of Jesus Christ is the only thing that will bring an end to this insanity. Cling to that Blessed Hope. We should all long for the day that "at the name of Jesus every knee should bow, in heaven and on earth and under the earth, and every tongue confess that Jesus Christ is Lord to the glory of the Father." *
Hold fast to your faith in Jesus Christ!
*Philippians 2:10-11 NIV
Sunday, March 29, 2015
Palm Sunday begins the Holy Week. .We have several events planned for this week. First, however, we would like to make a concious effort to reach out to as manty souls that we can to attend our Palm Sunday Service.
Palm branches will be given out, an uplifting message will be delivered, and the singing will be joyous and rousing.
Sermonette
2 Corinthians 1:3-11 NLT
3 All praise to God, the Father of our Lord Jesus Christ. God is our merciful Father and the source of all comfort.4 He comforts us in all our troubles so that we can comfort others. When they are troubled, we will be able to give them the same comfort God has given us. 5 For the more we suffer for Christ, the more God will shower us with his comfort through Christ. 6 Even when we are weighed down with troubles, it is for your comfort and salvation! For when we  ourselves are comforted, we will certainly comfort you. Then you can patiently endure the same things we suffer. 7 We are confident that as you share in our sufferings, you will also share in the comfort God gives us.
8 We think you ought to know, dear brothers and sisters, about the trouble we went through in the province of Asia. We were crushed and overwhelmed beyond our ability to endure, and we thought we would never live through it.9 In fact, we expected to die. But as a result, we stopped relying on ourselves and learned to rely only on God, who raises the dead. 10 And he did rescue us from mortal danger, and he will rescue us again. We have placed our confidence in him, and he will continue to rescue us. 11 And you are helping us by praying for us. Then many people will give thanks because God has graciously answered so many prayers for our safety.
The God of All Comfort
1  God is the Father of mercies and the God of all comfort (v.3)
2  God comforts the sufferer—so that he might be a testimony to other sufferers (v.4)
3  God matches the comfort to equal the sufferings (v.5)
4  God uses suffering to stir other believers (v.6-7)
  a. To encouragement (v.6a)
  b. To salvation (v.6b)
  c. To patiently endure (v.6c)
  d. To sharing (v.7)
5  God uses suffering to teach trust (v.8-10)
  a. God allows great suffering (v.8)
  b. To teach trust in God, not self v.9
  c. To teach a daily trust for deliverance (v.10)
6  God uses suffering to teach prayer and thanksgiving (v.11)
Have a wonderful month of March!
See you in church, Pastor Charlie
The Church Newsletter
Volume 11 February 2015 Issue 2
Visit us on the web:
churchontheriver.org
Visit us on Facebook:
Advent Christian Church of South Eliot
******************************
Linn Spruce
Sends greetings to everyone in her "Church Family." She thanks all who have sent cards of encouragement to her grand daughter, Anjelicca, in Texas.
Thank You
Many thanks to Jody Dahlen and Mike & Missy Bush for the great job they did with our January Brunch! They cooked the food and served it after church to 38 people on January 18th.
This was enjoyed by everyone.
It kicked off the first of twelve after church Fellowship Meals that we plan to have throughout 2015.
Verse of the Month
If we confess our sins, He is faithful and just and will forgive us our sins and purify us from all unrighteousness. 1 John 1:9 NIV
Smile-a-While
FROG PARKING
ONLY
All Others Will Be
TOAD
Q. What do you call a lion trainer that puts his right arm down a lion's throat?
A. You call him Lefty!
*Definition of an expert: an ordinary person away from home!
New Sick Leave Policy
This company no longer accepts Doctor notes to excuse your absence. If yoo're well enough to go to a Doctor, you're well enough to go to work!
Student:" I don't believe I deserve a zero on this exam!"
Professor: Neither do I but that's the lowest grade I can give."
*That man is so skinny that when he stands sideways and sticks his tongue out, he looks like a zipper!
Puns
*Driving on so many turpikes was taking its toll.
*I'm glad I know sign language.It's very handy.
*Police were called to a child day care center where a three year old was resisting a rest!
February Events
Feb. 1, Worship Service 9:45 AM
Communion Service
Evening Worship 6:00 PM
at Meetinghouse Village
Super Bowl Party
at Meetinghouse Village
Feb. 3, Card Sharks Noon=2:30 PM
Meetinghouse Village
Feb. 4, Breakfast at Norma's 8:00 AM
Feb. 8, Worship Service 9:45 AN
Evening Worship 6:00 PM
Meetinghouse Village
Feb. 10, Official Board 6:00 PM
Feb. 15, Worship Service 9:45 AM
Meatloaf Bake Off
Evening Worship 6:00 PM
Meetinghouse Village
Feb. 18, Ash Wednesday
Feb. 19, Card Sharks 10:00 AM-Noon
Church Basement
Feb. 22, Worship Service 9:45 AM
Evening Worship 6:00 PM
Meetinghouse Village
February Sermons
Feb. 1, Life Isn't Fair—But God Is
Feb. 8, Love Theme
Feb. 15 Prayer Theme
Feb. 22, Bible Study Theme
Prayer Corner
We ask you to pray for the following folks in our greater church family.
Ken and Ginnie, Kendra, Linn
Anjelicca, Dennis, Diane,
Points to Ponder
*No one is in charge of your happiness except you.
*Make peace with your past so it won't spoil the present.
*Don't take yourself so seriously. No one else does!
*Eat breakfast like a King, lunch like a Prince and dinner like a College Student with a maxxed out credit card!
*Try to make at least three people each day.
Wish List
Last month we wished for postage stamps. We received two books of stamps from Karalee Niznik of Palm Bay, Florida. Thanks, Karalee
Happy
Valentine's Day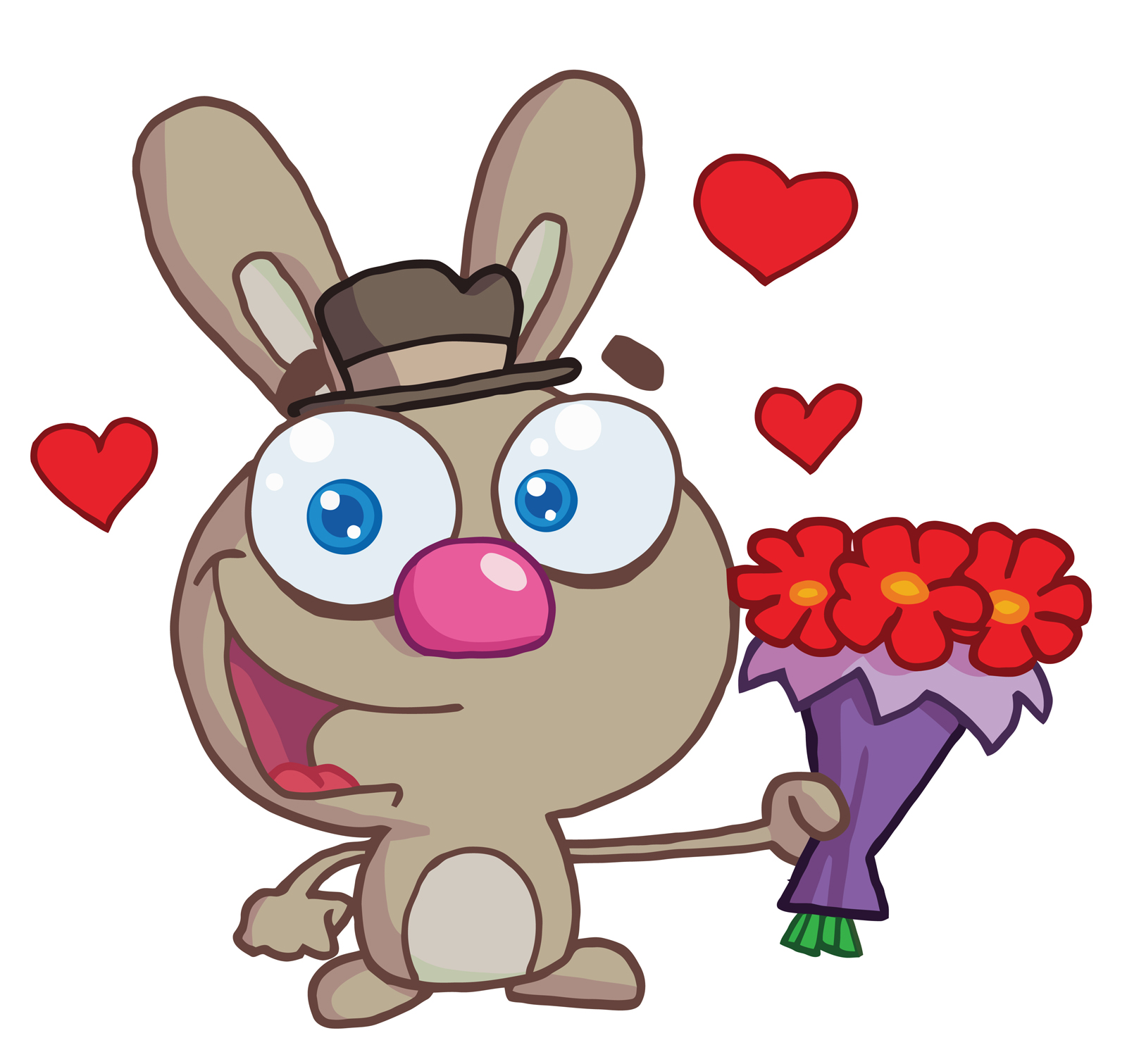 Meat Loaf Bake Off
Plan now to be here on Sunday, February 15 for our
Meat Loaf Dinner
Menu
Home Made Meat Loaf
Potato & Gravy
Assorted Veggies
Desserts
Hot & Cold Beverages
Prizes will be given in these catagories:
*The Meat Loaf that traveled the longest distance to be here
*The Meat Loaf that traveled the shortest distance to be here
*The Oldest Meat Loaf
*The Youngest Meat Loaf
*The Biggest Meat Loaf
*The Smallest Meat Loaf
Please plan to come and bring some friends or family members!
Sermons We See
by Edgar Guest
I'd rather see a sermon
than hear one any day:
I'd rather one should walk with me than merely tell the way,
The eye's a better pupil
and more willing than the ear;
Fine counsel is confusing,
but example's always clear;
And the best of all preachers are the men who live their creeds,
For to see good put in action
is what everybody needs.
A Presidential Quote
"It is impossible to rightly
govern without God and the Bible"
--George Washington
Perfect Love
Slow to suspect—Quick to trust,
Slow to condemn—Quick to justify,
Slow to offend—Quick to defend,
Slow to expose—Quick to shield,
Slow to belittle—Quick to care,
Slow to hinder—Quick to help,
Slow to resent—Quick toforgive.
from the Herald of Holiness
Do You Go to Church?
A friend was in front of me coming out of church one day, and the preacher was standing at the door as he always is to shake hands. He grabbed my friend by the hand and pulled him aside.
The pastor said to him, "You need to join the Army of the Lord!"
My friend replied, "I'm already in the Army of the Lord, Pastor."
Pastor questioned, "How come I only see you at Christmas and Easter?"
He whispered back, "I'm in the Secret Service."
Sentence Fillers
*Troubles in marriage often start when a man is so busy earning his salt that he forgets his sugar!
*Don't wait for the hearse to take you to church.
*"What part of "Thou Shalt Not don't you understand?"
*Making a sin legal does not make it pleasing to God.
Dealing With Sandpaper People
Sandpaper is a wonderful substance for working with wood. It removes all the rough spots, making wood as smooth as glass and just as nice to touch. But sandpaper is not nice if it is woven into the fabric of a person's personality.
"Sandpaper People" are thosew who rub us the wrong way. It could be anything from the way they wear their hair to the way they talk. Most of us can probaly identify at least one person like this who taxes our patience and Christian spirit.
Perhaps it would help if we try to take a different view of these people. We should pray for such people and ask God to love them through us. This will help us be more tolerant and forgiving in our attitude.
God Will Do the Rest
I asked the Lord to bless you
As I prayed for you today:
To guide you and protect you,
As you go along your way.
His love is always with you,
His promises are true;
And when we give Him all our cares.
You know He will see us through.
So when the road you're travewling on
Seems difficult at best,
Just remember I'm here praying
And GOD WILL DO THE REST!
Unknown
Let's Take Inventory
Is there anyone I need to forgive?
Is there anyone who would not be pleased to see me?
Is self-discipline difficult or a delight?
Am I tolerant of the imperfections in others?
Am I doing anything that I would condemn in others?
Am I given to faultfinding?
Am I faithful to Bible study and prayer?
Am I painstaking an conscientious?
Do I hold tight to grudges?
Is my word my bond?
Do I show compassion to others?
Bible Study
The pastor wants to know if there is any interest in Bible Study.
We have several new believers that would benefit from the course: Introduction to the Bible Please speak to Pastor Charlie if this interests you.
Baptism Class
It is very possible that our church will have one or more Baptisms in the Piscataqua River at the Eliot Boat Basin this coming summer.
If you have accepted Jesus as your Lord and Savior and have confessed your sins then this class is for you.
The class will cover the meaning of Baptism and some basics about
living the Christian life. Speak to Pastor Charlie for more information.
Church Membership Class
After a person comes to Jesus and is baptized the next step (for those who wish to) is to become a church member.
Here again, a person must attend a Church Membership Class before they can become church members. Please note that persons transferring membership from another Advent Christian Church or recognized evangelical church will not have to take the Church Membership Class. Since one of the requirements for church membership is baptism, this class will not be offered until the baptisms take place.
February Sermonette
The Most Excellent Quality
of Life Is Love
1 Corinthians 13
1. The great importance of love
*Tongues without love is
meaningless
*Gifts without love is nothing
Prophecy, faith, understanding
are all nothing without love
2. The great acts of love
*Longsuffering
*Seeketh not gain
*Bears all things
3. The great permanance of love
*Never fails, never ceases
*Is perfect and complete
*Is perfect
4. The great supremacy of love
*Greater than faith and hope 
***********************************************************
The Church Newsletter
Volume 11 January 2015 Issue 1
Visit us on the web:
churchontheriver.org
Visit us on Facebook:
Advent Christian Church of South Eliot
*******************************
2015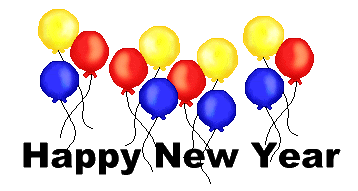 A New Year is dawning and 2015 AD
promises to be an exciiting year for our church family.
We can certainly thank our great God for all He did for us in 2014. We have all seen His hand upon our church family. God has brought new families including the Bush Family and the Ashley Family.
We also welcomed Zack Bachman, Emily Hapgood and Josiah Castelas, (seven days old on his first visit.)
He has also brought Frank and Marlene Jewett and Bob and Sharon Mills back to us this year. Some dear folks from Meetinghouse. Village.: Lynn Hagermeister, Rev Bob and Donna Hett and Rev. Larry and Joanne Knowle attended when they were able.
We were blest with guest speakers including evangelist, Rev. Reg Dunlap, Rev. Clint Taber, and Rev. G. Michael Saunders.
On a sad note, we said good-bye to Joyce Doran who moved to Florida. Also three of our beloved fell asleep in Jesus: Barbara Cable, Jaenette Phillips and Bill Gerry.
Please keep the church in your daily prayers as we seek to spread the Good News of Jesus Christ in our community.
This Pun's for You
*Going to the dentist can be very filling.
*A cloud is most likely to snow when it's relaxed. At that time, it's pretty chill.
*Never ask a podiatrist for conversions to metric—he only knows feet.
*I was thinking that hot air balloon operators don't make very good friends.
Sure they can be uplifting at times, but in the end they always bring you down.
Smile-a-While
"I hear the bank is looking for a cashier. I thought they just hired one a week ago."
"Oh they did. He's the one they're looking for!"
A Sunday school teacher asked the children just before she dismissed them to go to church. "And why is it necessary to be quiet in church?"
Billy replied,"Because so many people are sleeping!"
January Events
Jan. 1, New Year's Day 2015
Jan. 4, Aurora University Sunday
Worship Service 9:45 AM
Communion Service
Evening Worship 6:00 PM
Meetinghouse Village
Jan. 6, Card Sharks Noon=2:30 PM
Meetinghouse Village
Jan. 7, Breakfast at Norma's 8:00 AM
Jan. 11, Worship Service 9:45 AN
Evening Worship 6:00 PM
Meetinghouse Village
Jan. 13 Quarterly Business Meeting 6:00 PM
At the Church
Jan. 18, Sanctity of Life Sunday
Worship Service 9:45 AM
Evening Worship 6:00 PM
Meetinghouse Village
Jan. 22, Card Sharks 10:00 AM-Noon
Church Basement
Jan. 25, Advent Christian Mens Sunday
Worship Service 9:45 AM
Evening Worship 6:00 PM
Meetinghouse Village
Birthdays & Anniversaries
Jan. 1, Remember Bunny Lyle
Jan. 10, Remember Stan Parmley
Jan. 12, Irvin Verrill
Jace Downes
Jan. 13, Carolyn Beckert
Jan. 15, Ken Thurston
Jan. 16, Remember Nat Parmley
Jan. 17, Sharon Mills
Jan. 19, Remember Marge Moore
Jan. 21. Remember Jim Norton
Jan. 25, Lynn Hagermeister
Jan. 28, Remember Alvah Leland Beal
Any mailing address can be obtained
from Cheryl Goodwin or Pastor Charlie
January Sermons
Jan. 4, "A Fresh Start with Jesus"
Jan. 11, "Where Is Jesus?"
Jan. 18, "Life Is So Very Precious"
Jan. 25, " Christ Needs Christian Men!"
Thank You
I can't begin to thank everyone in our church family who stepped up to keep things going smoothly during my recent hospitalization and recovery. I do not want to leave anyone out, but, I am especially grateful to Rev. Clint Taber, Kent and De Davis, Sharon and Bob Mills
Arthur and Pam Ashley and Bruce and Cheryl Goodwin for all they did during my absence, the flood, and the power outage.,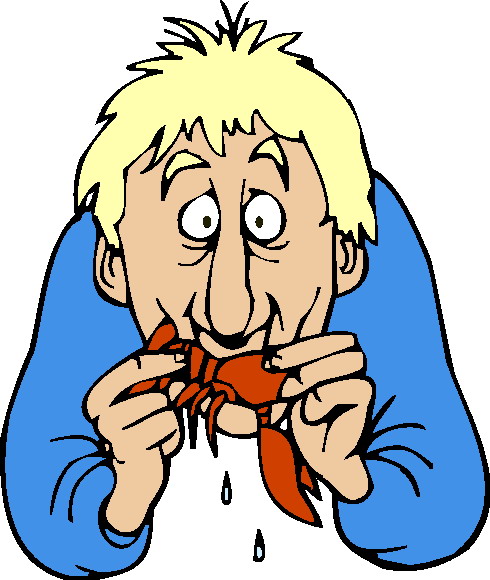 Monthly Fellowship Dinners
Monthly Church Dinner Events will start in Jaunary 2015. We have a new generation of cooks and kitchen workers who are anxious to plan the events and carry them out. Included in the plans are dates, times, themes and locations.
The Official Board will help to coordinate the events which will include brunches, dinners, picnics and pot lucks.
Speak to De Devis if you would like to volunteer and/or spearhead an event.
Remember, these events help to make it easy for you to invite family members or friends as an introduction to our church. They will also provide occasions where we will all enjoy fellowship with each other.
Watch the bulletin and website for information on the January event.
Shoe Box Ministry
We filled fifteen boxes this year.
Thank you for filling a box!
Hilarity at Our Yankee Swap
Thirty three of us enjoyed a pot luck meal followed by the annual Yankee Swap in the fellowship hall after the worship service on the Sunday before Christmas.
The meal was excellent with a wide variety of entrees and desserts. Pat Beal, Pam and Arthur Ashley arranged the food.
It seems the most swapped gift was a large tin of popcorn. It was temporarily "owned" by six different people!
Thank you to everyone who particiopated in this fun time.
Wish List
$9.80 Sheet of Twenty Postage Stamps to help with the mailing of greeting cards by Cheryl Goodwin.
A Point to Ponder
Don't try to live tomorrow
before you live today.
To live each moment as it comes
is far a better way.
Tomorrow you may never see,
but surely if you do
God who helped you live today will help tomorrow too.
Due to the pastor's hospitalization,
December's Newsletter was not published.
The Church Newsletter
Advent Christian Church
of South Eliot
Volume 10 November 2014 Issue 11
Birthdays & Anniversaries
Nov. 6, Remember Linda Molasky
Nov. 9, Paul & Holly Randolph 1973
John & Susan Crothers 1985
Nov. 11, Remember Leona Gardner
Nov. 12, Terry Saunders
Nov. 13, Laura Mega
Nov. 14, Linda Philbrick
Nov. 15, Bob Mills
Sandy Pelewochovicz
Betsy Rose Gerry
Remember Alvah Beal
Nov. 19, Rita Davis
Nov. 22 Ken Mega
Nov. 23, Walt Beckert
Nov. 26, Sally Sullivan
Nov. 27, Rev. Bob Hett
Remember Bill Gerry
Nov. 30, Kent & De Davis 1996
November Sunday Messages
Nov. 2 The Great Disappointment
Nov. 9 God's Plan for Mankind
Nov. 16, Remember the Lord
Nov. 23 Thanksgiving Theme
Nov. 30 The Promised Messiah
Thanksgiving Services
Sunday, November 23, 9:45 AM
Wednesday, November 26, 7:00 PM
We hope you can attend at least one of these services.
Wednesday Worship Service
This new venture has taken off very slowly. Attendance averages only four people. It does not appear to be a need for a mid-week service either from our congregation or the community as a whole.
We will continue for a few more weeks. In the meantime, we will have a Prayer Meeting at 6:00 PM and the Worship Service at 7:00 PM.
It appears that the Sunday Worship Service is the main interest of the majority of our congregation. For this reason and the difficulty of night-driving for many it might be best to discontinue mid-week events until there is further interest.
Autumn Harvest Dinner
Twenty-seven people enjoyed this dinner that was held after church on October 26. The dinner consisted of Roast Pork Loin and all the "fixin's."
Although many of our regulars were away, six folks from the Card Sharks and the Breakfast at Norma's group came. This really surprised everyone.
Verse of the Month is Psalm 95:2
"Let us come before His presence with thanksgiving, and make a joyful noise unto Him with psalms."
Hunger Relief Fund
This is the annual offering taken throughout the Advent Christian denomination to help relieve world hunger.
This year's offering will be taken on Sunday, November 23, 2014
Hanging of the Greens
Saturday, November 29, 2014, 10:00 AM
Volunteers are needed to help decorate the church for the Advent and Christmas Season. There is plenty to do for folks of all ages and abilities.
To make the deal more enticing, we will end the event with a Pizza Party downstairs afterward!
First Sunday of Advent
Sunday, November 30, 9:45 AM
Lighting of Candle of Love
by Ken & Dottie Colby
Christmas in October Offering
We collected $196.93 in our church.
The missionaries and their children will be grateful for your gifts. Thank you!
Shoe Box Ministry
The shoe boxes are due back in the church by Sunday, Nov. 23.
Thank you for filling a box!
Reg Dunlap
Nationally known Evangelist, Rev. Dr. Reg Dunlap of Eliot spoke at our church on October 5th. Reg brought a powerful message on the Holy Spirit to those in attendance. At an invitation given by Rev Dunlap, several people raised their hands indicating they had asked Jesus into their lives as Lord and Savior. Others indicated they renewed their commitment to Jesus
Praise the Lord!
November Events
Nov. 2, Daylight Savings Time Ends
Worship Service 9:45 AM
Nov. 4, Election Day
Card Sharks at Meetinghouse
Noon until 2:30 PM
Nov. 5, Breakfast at Norma's, 8:00 AM
Prayer Meeting 6:00 PM
Worship Service, 7:00 PM
Nov. 9, Worship Service 9:45 AM
Nov. 10, Official Board Meeting 6:00 PM
Nov. 11, Veterans' Day
Nov. 12, Prayer Meeting 6:00 PM
Worship Service 7:00 PM
Nov. 16, Worship Service, 9:45 AM
Nov. 19, Prayer Meeting 6:00 PM
Worship Service 7:00 PM
Nov. 20, Card Sharks at Church 10:00 AM
Scrabble Ladies 10:00 AM
Nov. 23, Worship Service, 9:45 AM
Hunger Relief Offering taken
Shoe Boxes Due Back
Nov. 26, Prayer Meeting 6:00 PM
Worship Service 7:00 PM
Nov. 27, Thanksgiving Day
Nov. 29, Hanging the Greens, 10 AM
Pizza Party, Noon
Nov. 30, First Sunday of Advent
Worship Srrvice, 9:45 AM
Annual Business Meeting
The members voted to accept the Budget for 2015 as presented by the Budget Committee.
The amount is $33,668. This is a decrease of $2307. from 2014. An average weekly offering of $647.06 is needed to meet our budget.
The following were elected as Official Board Officers:
Treasurer Pat Beal
Deaconess Jody Dahlen
Trustee Carolyn Beckert
Trustee Kent Davis
De Davis was asked to serve as Clerk.
She was not at the meeting to accept, however, when she was asked, De accepted the position
Eastern Regional Board
Enjoys a Feast at Our Church
At the request of Eastern Regional Superintendent, Rev. Greg Twitchell,
Pastor Charlie and Mary Lou prepared a meal for ten folks on Friday, October 17.
This was the eve of the Annual Meeting of the ERA in Portsmouth.
Book Table
Please browse the selection of Christian novels and novellas on our Book Table in the church basement. These are books from the church library that have been given to the church by Pat Beal and others. There is a sign-out sheet to check your choices out.
Missy's Cabbage Casserole
Many of you asked for this recipe as a result of eating it at the harvest dinner.
4 cups cabbage layerd in a caserole dish
Mix together the following:
1 can Cream of Celery Soup
½ cup mayonnaise
1 cup milk
2 cups shredded cheddar cheese
Top with crumbled Ritz crackers melted in butter
Bake covered at 350° F for 40 minutes.
Uncover and bake 10 more minutes
Serve and enjoy!
1 Month to 98 Years
On a recent Sunday, we had two very special people in our morning service.
Josiah, age one month, attended and another person attending was ninety-eight year old, Dot Manson. Pat Beal took a picture of them together. Those two folks hold a record for both the youngest and oldest people in our church together at the same time.
Points to Ponder
***Sometimes, when we get older,
work seems a lot less fun,
and fun seems a lot more work.
***Many so-called "open minds"
should be "closed for repairs."
***Bad habits are like a confortable bed:
Easy to get into but hard to get out of.
***The more we count
the blessings we have,
the less we crave
the luxuries we don't have.
***If people were meant to pop out of bed, we'd all sleep in toasters!
***Shake any family tree and a few nuts will fall out.
***When it goes into your ear and out of your mouth, it is gossip.
Thank You
**To Kent Davis for reinstalling the three mailboxes per Postal Regulations.
**To Pat Beal, Pam & Arthur Ashley,
Carolyn Beckert, Jody & Missy and others helping to clean up after the Harvest Dinner.
**To Bob & Sharon Mills for providing the many breads and bakery items.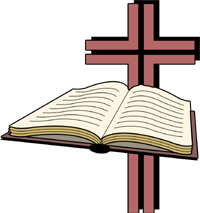 Trouble in the Amen Corner
It was a stylish congregation:
you could see they've been around.
And they had the biggest pipe organ
of any church in town
But over in the amen-corner
of that church was Brother Eyer
and he insisted every Sunday
on singing in the choir.
His voice was cracked and broken;
age had touched his vocal chords.
And nearly every Sunday
he'd get behind and miss the words. Well, the choir got so flustered
the church was told in fine
that Brother Eyer must stop singing or the choir was gonna resign.
So the pastor appointed a committee,
I think it was three or four,
and they got in their big fine car
and drove up to Eyer's door.
They found the choir's great trouble sitting in an old arm chair.
The summer's golden sunbeams
lay upon his snow-white hair.
Said one, "we're here dear Brother,
with the vestry's approbation
to discuss a little matter
that affects the congregation.
Now, it seems that your voice
is interfering with the choir.
So, if you'll just lay out,
or...Are you listening Brother Eyer?"
The old man raised his head,
a sign that he did hear;
and on his furrowed cheek
they caught the glitter of a tear.
His feeble hands pushed back
the locks as white as snow,
and he answered the committee
In a voice both soft and low:
"I wonder if beyond the tide
that's breaking at my feet,
in that far-off heavenly temple
where my Master and I shall meet:
Yes, I wonder if, when I try to sing
the songs of God up higher
I wonder if they'll kick me out
of singing in Heaven's choir?"
A silence filled the little room,
the old man bowed his head;
The committee went back to town,
but Brother Eyer was dead.
A few church-goers watched the door,
but the old man entered not.
The choir missed him for a while,
but he was soon forgot.
Far away his voice is sweet,
and he sings his heart's desires.
Where there are no church committees and no fashionable choirs.
Punny Stuff
***Cooks that use too many spices, could get in-salted.
***An elevator is a favorite of ghosts—
it raises their spirits.
***Why was the broom having a bad day? He didn't get enough sweep.
***Puppets for sale. No strings attached.
***I'm glad I know sign language, it's pretty handy.
Smile-a-While
One of the nicest things about being a bachelor is that he can make mistakes but there is no one there to tell him.
Speaking of bachelors:
they are all footloose and fiancee' free.
(OK You've probably read a variation of this story below but I still laugh every time I read it.)
A lady went into her local meat market and told the butcher she wanted to buy a turkey for Thanksgiving.The butcher had sold all of his turkeys except one very little turkey. He showed it to the lady and she said,"Do you have another turkey I could buy? That one is too little."
The butcher anxious to sell his last turkey,said, "I will take this one into the cooler to see if I have a larger one He took the little turkey with him and unknown to the lady he brought out the same turkey. "How's this one?" he asked.
"That is too little too," the lady said, "I'll take them both."
Thanksgiving Sermonette
We live in a very rich country, and sometimes take things for granted. We think that we deserve all that we have.When we turn that statement around and look at the folks who live in the very poor countries, do we think that they don't deserve to have the same things that we have?
None of us are able to choose where we are born. You and I are fortunate to have been born in America. Others of our fellow human beings were born in countries that are nowhere near as affluent as America.
This Thanksgiving let us all say a prayer of thanks to God for all that He has provided for us. And shall we also pray for those less fortunate but no less deserving than we are.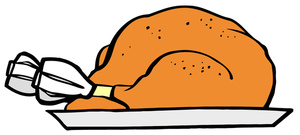 r
The Church Newsletter
Advent Christian Church
www.churchontheriver.com
Volume Ten October 2014 Issue Ten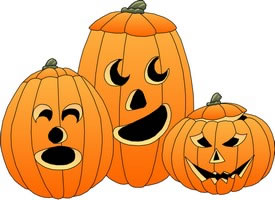 Wednesday Worship Service
Wednesday, October 1, 7:00 PM
in the Church Sanctuary
This new service will be a traditioonal worship service that many of us attended in the 1940's and 50's. It is patterned after our old Sunday evening service that was discontinued a few years ago.
Important points to remember are:
*Come as you are; casual clothing is fine; even T-Shirts and Jeans are welcome.
*No offering will be taken. There will be a plate available for any free will giving.
*Those attending get to choose the music at each service.
*All elements of our recently retired Prayer Meeting will be covered including music, a Bible-based sermonette, prayers, and fellowship.
This service is specifically intended to be a service for those people in our community that are not able to attend a Sunday morning worship service.
One hundred invitations have been mailed out and all Eliot churches have been asked to announce our Wednesday Worship Service during their announcement time.
October Wednesday Messages
October 1,
John 1:1-18 New Living Translation
"The Word Became Flesh"
October 8,
John 1:29-34 NLT
"Behold, the Lamb of God"
October 15,
John 1:35-42 NLT
"Jesus Calls the First Disciples"
October 22,
John 2:1-12 NLT
"The Wedding at Cana"
October 29,
John 3:1-15 NLT
"You Must Be Born Again"
Praise the Lord
Both church attendance and tithes and offerings have been increasing. We thank
the Lord for blessing us.
Homecoming Sunday a Success
Sincere thanks to everyone that helped make our Homecoming Sunday a success. We especially thank Rev. Clint Taber for his outstanding audio/visual presentation on the Second Coming of Jesus. As always, Clint's work was very impressive with up to the minute world events auch as ISIS included.
Thanks go out to Pat Beal for gathering the food, cups, plates etc. and setting up the platters foe all to enjoy. Thanks also to Ginnie and Pat for cleaning up afterwards. Do you know that the last of our guests did not leave the church until 3:00 PM!
7 Day Old Baby At Homecoming
We were honored by the presence of a little seven day old baby boy named Josiah. Josiah is the grandson of Arthur and Pamela Ashley. Pam is the daughter of the late Bill Gerry.
Right now we can honestly say that Josiah has perfect church attendance in his young life!
Annual Meeting of the
Eastern Regional Association
Saturday, October 18, 9AM-4PM
State Street Advent Christian Church
634 State St. Portsmouth, NH
Registration Fee is $20. per person for Program, Lunch & Morning Refreshments
If you plan to go send your check made out to Eastern Regional Association by October 10, to
Eastern Regional Association
P O Box 1913
Rochester, NH 03866-1913
Annual Business Meeting
of Our Church
Tuesday, October 7, 7:00 PM
in the church
We will vote on the 2015 Church Budget and the 2015 Official Board Membership.
All fourteen active church members are urged to attend.
We need ten members present in order to conduct church business.
Non-members and inactive members are welcome to attend, however, only active members may vote.
Membership
Five people have expressed an interest in becoming members of our church.
Evangelist Reg Dunlap to Speak
Sunday, October 5, 9:45 AM
We are pleased to have the nationally known Evangelist, Rev. Dr. Reg Dunlap in our church to bring a special message to us based on John 14:15-16. The title of his message is "Dynamic Spirit Living."
You won't want to hear what God has to say to you through His servant Reg.
Christmas in October
A reminder that we will be taking an offering on Sunday, October 26th for this work of the Advent Christian General Conference to provide small cash gifts for Christmas to be given to all of our missionaries and young children.
Shoe Box Ministry
There is a pile of empty shoe boxes in the back of the church. If you wish, take a box, fill the box and return it to the church no later than Sunday, November 23. This supports Operation Christmas Child of Samaritans' Purse.
Birthdays & Anniversaries
October 1, Marlene Jewett
October 6, Lindy & Sylvia Rowe 30th
October 8, Mary Lou Downes
October 10,
Remember Ken Fernald 1949-2008
October 11, Warren Conary
Remember Jean Bowden 1929-2011
October 14, Mary Lou & Charlie 48th
October 16, Jason Norton
October 20,
Remember Linda Molasky -2008
October 22, Thelma Hutchins
October Sunday Messages
October 5,
Guest Speaker, Reg Dunlap
October 12,
Matthew 20:1-16
Laborers in the Vinetard
October 19,
Mark 6:1-6
Jesus Rejected at Nazareth
October 26
Ephesians 2:8-10
Saved By Grace Through Faith
Points to Ponder
Backsliding usually starts with a
dusty Bible.
You can often tell a wise man by the things he doesn't say.
Some people are kind, polite and sweet until you sit in their pew.
Most of the shadows of life are caused by standing in our own sunshine.
Most folks don't know what they want, but it's something different than they have!
Worry is like a rocking chair. It will give you something to do but you will not get anywhere.
Smile-a-While
Riding in a car, the group of men were headed for a bear hunt. They came to a sign that said:" Bear Left." So they all went home.
The clever young man asked his date,"Do you know the difference between a double hamburger and a seven course meal?"
"No," said the girl, "I sure don't."
"In that case said the young man, "We'll eat at McDonalds tonight."
Advice is probably the only free thing which people won't take.
Punny Things
I don't like the top of stairs, they always bring me down.
The hairless goat wishes he had mohair.
The divers had to be careful, the octopus was heavily armed.
The historian loves to read about bobcats, they are lynx to the past.
What is the difference between a nicely dressed man on a tricycle and a poorly dressed man on a bicycle? A tire.
Earth's Final Dawn
This book by Clint Taber is still available. The cost is $10.00.
See Pastor Charlie if you wish to buy a copy.
Autumn Splendor
The golds, the reds,
The gorgeous browns
The beauties everywhere.
The big orange pumpkins in the corn
The scent of autumn air.
The rustle of the fading leaves
The harvest moon above,
All the million other signs
That bring the time we love.
The autumn brings us harvest time
The orchard all aglow,
A flame of red against the sky
That seems to sparkle so;
The old rail fence is lovely now
With goldenrod in bloom,
A melancholy autumn breeze
Puts all the world in tune.
'Tis autumn on the woodland path
And on the hill afar,
The autumn shines in valleys gold
And lights an autumn star,
The grandest time of all the year
It's Mother Nature's show,
When autumn splendor crowns the world
And sets our hearts aglow.
by Garnett Ann Schultz
October Prayer
The Lord's Prayer
Matthew 6:9-13
Our Father,
Which art in Heaven,
Hallowed be Thy name.
Thy Kingdom come,
Thy will be done
On Earth, as it is in Heaven.
Give us this day,
Our daily bread
And forgive us our debts
As we forgive our debtors.
And lead us not into temptation,
But deliver us from evil
For Thine is the Kingdom,
And the Poower,
And the Glory, forever.
Amen
Each One, Bring One
One effective way of doubling our church attendance is the effort of each one in our church inviting and bringing just one other person to church with them on the following Sunday. We can go from twenty-five to fifty folks in just one week.
Let's all try to find one other person to come to church with us. It could be a family member, a neighbor, a co-worker or a stranger. Recently, it was brought to the pastor's attention that there is a substantial number of people who say they do not go to church because no one
ever invited them to go to church with them.
October Events
October 1, Wednesday, 8:00 AM
Breakfast at Norma's
October 1, Wednesday, 7:00 PM
Wednesday Worship Service
October 5, Sunday, 9:45 AM
Sunday Worship Service
Special Guest Speaker
Evangelist Rev. Dr. Reg Dunlap
October 7, Tuesday, 12:30 PM
Card Sharks
Meetinghouse Village Solarium
October 7, Tuesday, 7:00 PM
Annual Business Meeting
October 8, Wednesday, 7:00 PM
Wednesday Worship Service
October 12, Sunday, 9:45 AM
Sunday, Worship Service
October 15, Wednesday, 7:00 PM
Wednesday Worship Service
October 16, Thursday, 10:00 AM
Card Sharks
in the church basement
October 19, Sunday, 9:45 AM
Sunday Worship Service
October 22, Wednesday, 7:00 PM
Wednesday Worship Service
October 26, Sunday, 9:45 AM
Sunday Worship Service
Harvest Dinner After Church
October 29, Wednesday, 7:00 PM
Wednesday Worship Service
Verse of the Month
Ephesians 2:8-9 KJV
For by grace are ye saved through faith; and that not of yourselves: it is the gift of God: Not of works lest any man should boast.
Pointer from the Little Prophet
The only person who got all his work done by Friday was Robinson Crusoe.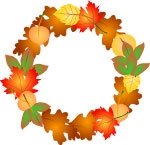 The Church Newsletter
256 Pleasant St. Eliot, Maine
Vol.10 September 2014 Issue 9
Wednesday Worship Service
Starts October 1, 2014
7:00 PM to 8:00 PM
This worship service is especially designed for those who are unable to attend our Sunday Service. We have several folks in our church who must work on Sundays. This will give them and others the opportunity to worship in a service during the week.
All of the elements of the prayer meeting will be included; music, prayer, a Bible message and fellowship.
Please help start this service with us.
Thank You to Cheryl Goodwin
Many thanks to Cheryl Goodwin for the many things she does for our church, both seen and unseen things in the background.
Cheryl is responsible for the very popular Breakfast at Norma's Restaurant each month. The other very sucessful ministry that Cheryl administers is the Card Sharks.
Each month, this group meets twice; once as an outreach to the residents of Meetinghouse Village and once to make greeting cards in the church basement.
Cheryl is also the person who sends out birthday, get well, sympathy
and other greeting cards to folks on behalf of the church.
Every holiday, she makes and gives away bookmarks and other novelties to everyone in church. She does the same each month at the breakfast.
We thank Cheryl for all that she does for Jesus and His church.
Scrabble Ladies
A group of ladies from Eliot have asked if we could provide them a place to play board games. After checking with our insurance company, we have offered them time in our church basement during the same time the Card Sharks meet on Thursday.
Homecoming Sunday
Back to Church
September 21, 2014
We celebrate the start of a new church year by having an audio/visual presentation by Rev. Clint Taber on the end times. This will be followed by a luncheon downstairs.
We are looking forward to many of our regular attendees and others taking part in the festivities.
Eastern Regional Association
Annual Meeting
Saturday, October 16, 2014
9:00 AM -3:00 PM
State Street Advent Christian Church
Speaker is Rev. Steve Brown
Berkshire Institute of Christian Studies
This year we are breaking from the tradional three day Conference and have this one day event. This will save on hotel and meal expenses.
Verse of the Month
John 15:16a NIV
You did not choose Me, but I chose you and appointed you to bear fruit---fruit that will last.
Denominational Cookbook
The denominational cookbook that the Aurora AC Church spearheaded will soon be available to purchase from the second printing. You may order your copy or copies through Venture Bookstore. All proceeds will go to Penny Crusade.
To order, email Tina Pressleyat tpressley@acgc.us or call her at 
1-800-676-0694. Cost: $12:00 
September Events
Sept 1, Monday
Labor Day
Sept. 2, Tuesday, 12:30 PM
Card Sharks
Meetinghouse Village
Sept 3, Wednesday 8:00 AM
Breakfast at Norma's
Sept. 3 Wednesday, 6:00 PM
Prayer Meeting
Sept 7, Sunday
Grandparents' Day
Pastor Charlie, Speaking
Sept. 9, Tuesday, 6:00 PM
Official Board Meeting
Sept. 10, Wednesday, 6:00 PM
Prayer Meeting
Sept. 11,Thursday
Patriot Day
Sept. 14, Sunday, 9:45 AM
Rev. Dr. Mike Saunders, Speaking
Sept. 17, Wednesday, 6:00 PM
Prayer Meeting
Sept. 18, Thursday, 10:00 AM
Card Sharks
Scrabble Ladies
in the church basement
Sept. 21 Sunday 9:45 AM
Rev. Clint Taber
Sept. 23
Autumn Begins
Sept., 24, Wednesday, 6:00 PM
Prayer Meeting
Sept. 28, Sunday, 9:45 AM
Pastor Charlie
Hymnal Change
The Advent Christian hymnals are now in the pews as we start the Autumn season. We will sing from this hymnal throughout the winter.
Shoe Box Ministry
Once again, we will participate in the Operation Christmas Child Shoe Box program. This is administered by Franklin Graham's Samaritans Purse.
Boxes will be found in the lobby on September 7. Please fell free to take as many boxes that you would like to fill.
September Messages
Sept. 7, Parable of the Farmer
Matthew 13:18-23
Sept. 28, Parable of Wheat & Weeds
Matthew 13:36-43
Puns of the Month
He labored so hard that he
worked his fingers to the bonus.
The fruit farmer is berry
competitive in his field.
With copper unavailable,
continued operation of the mint
would make no cents.
You can't sing with a mouthful of chick peas, so hummus a tune.
Points to Ponder
Look at the power of punctuation!
A woman, without her man,
is nothing.
A woman: without her,
man is nothing.
Try to be a rainbow
in someone elses cloud.
Birthdays & Anniversaries
Sep. 4, Leah Crothers Clontz
Sep. 7, Anthony Richardson
Sep. 9 Bruce & Cheryl Goodwin 1989
Sep. 26, Betty Rainier
Pat Holmes
Sep. 29, Hannah Crothers
Sep. 30, Ron Pearson (Dad)
Oct. 1, Marlene Jewett
If you need an address to send a card please speak to Cheryl or the Pastor.
How Come?
A pastor journeyed to heaven;
A cab driver followed him through;
The cab driver got a mansion;
The pastor got a lean-to.
"How come?" inquired the pastor,
"This seems like a charade."
"They slept through your sermons," said Peter;
"When he drove, his passengers prayed."
By Joanna Fuchs
Smile-a-While
A landlord said: "One of my tenants told me recently that the couple living in the suite above him shouts and pounds on the floor until midnight nearly every evening."
When I asked him if he wanted to make a complaint, he said, "Not really, I'm usually up practicing my trumpet until about that time anyway!"
Annual Business Meeting
All members are reminded that our Annual Business Meeting for the church this year is Tuesday, October 7,
at 7:00 PM at the church.
Voting on the 2015 church budget as well as voting for the slate of officers to serve on the 2015 Official Board.
Quite a Comeback
A Christian baker recently was told he must bake wedding cakes for homosexual couples. Since the law is the law, the baker agreed.
He also put a sign in his store window stating that all profits from the sale of same sex wedding cakes would be given to a ministry that opposes same sex marriages. As yet, he has not sold any same sex wedding cakes.
Autumn Greetings
September is the month that most church calendars begin. Summer is gone and the young ones are Back to School or College.
We begin our church year with the September 21 Back to Church Sunday.
We hope to have many in attendance to hear Rev Clint Taber and enjoy a luncheon downstairs afterward.
Christmas in October
Each October an offering is taken in all Advent Christian churches to raise funds that are used to provide a modest Christmas gift to all AC missionaries and their children.
This year's collection will be on Sunday, October 26.
Church Membership
Membership is not required to serve the church in many ways such as serving communion, serving as a greeter ,a bellringer, an usher, a song leader, a teacher, a lay preacher, or on a visitation team.
Membership is required to vote at church meetings and to serve on the Official Board.
If you would like to be a voting member of our church, please speak to Jody Dahlen or Pastor Charlie.
September Sermonette
Matthew 9:35-38
In this passage we are able to see three things about the mission of Jesus. His Ministry
vs 35
Jesus went forth, everywhere. He focused on teaching, preaching, and healing.
His Compassion
vs 36
Jesus had great compassion for people including the weary, the bewildered, the sick, the downtrodden; all people in fact. He looked at them all as sheep without a shepherd.
His Vision
vs 37-38
Jesus saw a great harvest, a great need for workers, and a great need for prayer. Prayers that would ask the Lord of the harvest to send more workers.
Application
We are the workers Jesus is asking for. It is you and I in this generation to help harvest alongside of Jesus. He is calling us to the fields to harvest souls.
Have you answered the call?
The Church Newsletter
August 2014
Volume 10   Issue 8
Back to Church
Homecoming Event
Sunday, September 21, 2014
We are inviting all of the living folks who have been a part of the church family during any time in our 132 year history for a "Homecoming Sunday." It is tied in with the Nationwide Back to Church Sunday which is held the same day.
Rev. Clint Taber will be our speaker that day. He will present an End Times audio/visual program that is excellent.
After the service we will serve a meal downstairs for all who wish to attend.
Church Health
I believe that our church health is good to very good. As pastor, looking at the overall "picture" of the church, I believe we as a local "Family of God" have come a long way. There appears to me to be a greater level of caring for one another. This can be seen at the start of our services, fellowship time after church, and comments made directly to me. These are all moves in the right direction.
Church Movie Nights
At this present time Hollywood has taken note of the highly sucessful biblicly based movies over the past two years. Currently there are over one hundred twent Bible-based movies selling at prices from $2.99 to $19.99 per DVD.
This ministry requires that we buy a Video License for $200. per year from CCLI, the company that we buy our Music License from.
It would also require the purchase of a 50 inch wide screen from Walmart etc. at a cost of $399, It is even possible to lease a similar 50 inch screen TV from K-Mart in Rochester for a few months. The movies would be advertised and shown in the basement.
If it takes off, we could have a cushioned chair drive. Sit in our metal chair then sit in a chair at the North Meetinghouse Chapel and you'll see the difference.
Wednesday Worship Service
In September, our Prayer Meeting will be tweaked into a more inclusive and user-friendly service as an outreach to our neighborhood and community. We will no longer meet in the very small room in the back. Instead, we will meet in the sanctuary. We hope to have a pianist to accompany our singing. All songs will be chosen by those attending.
No offering will be taken, however, a plate will be available for those wishing to give. This is how Meetinghouse Village Chapel handles their offering. It is far less intimidating than putting an offering plate right in front of a person.
The elements of the old prayer meeting will be part of our new service including prayer, singing and a Bible based message.
We hope to provide an alternative for those who can not attend Sunday morning because they have to work. Remember, God put us here to serve others as well as ourselves. Don't worry about the cost of heat; God will take care of that!
Think of the Wednesday Worship Service as the old Sunday night service that our church eliminated several years ago.
Video-Capability for Our
Sunday Morning Service
To help reach out to the younger generations that we really need, the use of short-clip videos greatly enhance the worship experience at relatively little cost. The same Video License for movies downstairs is good for Sunday morning use upstairs. There are hundreds if not thousands of Christian video clips available to download at little or no expense. By using the same 50 inch wide screen TV we would only need the use of a tablet or laptop to show the clips. Advent Christian churches have been using this technology for nearly twenty years.
Where Do We Go From Here?
God has been blessing the things we are doing. In consultation with many pastors a couple or more ideas have surfaced. They have been sucessful at other churches of our size, age group, and demographics. I have put the ideas throughout this newsletter.
Transitioning Leadership
I believe the most important thing that those of us over the age of sixty-five can do is to successfully transition the church Official Board and Leadership to the two generations that are following us. We need to let go and enable the younger ones to lead the church while we are still here to support them and help them when asked.
Look around at the younger people in our church. You see Jody Dahlen, Kent and De Davis, Mike and Missy Bush, Joyce Doran, Barbara DuBois, Sharon Mills, Bruce and Cheryl Goodwin, Kim Beal, Dennis Phillips, Jim Palmer, Kevin Gard and perhaps others. Several need to consider becoming members so they can be eligible to serve as officers.
Missions Program
The Seacoast WH&FMS has disbanded. The Missions Program now belongs to the whole church.The Penny Crusade is the major missions event involving the whole church and all funds raised goes to the Advent Christian General Conference. During the year, individuals may make contributions to ACGC. Look for the mailing address on the church website.
Also listed on the website are other mission programs that are supported by individuals, couples, and families in the church such as Christian Witness to Israel, World Vision, Missionary Air Group, BICS, Berkshire Christian College, Samaritan's Purse Shoe Box Ministry, and others to choose from.
You may also choose to support Footprints Food Pantry, the Portsmouth or other group that helps the poor.
Something for the Women
Recent history in womens' ministries in America has shown that structured womens' ministry no longer work. They are often too legalist and the end result is more thought is given to serving the By-Laws and not those people in need. Structured ministries also have the effect of hurt feelings and women leaving the church altogether. Just compare the success of the purposely non-structured Card Sharks ministry and the now defunct highly structured WH&FMS.
Women want to do things as they see fit and not be bound by "rules and regulations." That has been the key to the success of Card Sharks.There are no officers, no by-laws and no conflict!
I would highly recommend that we stay far away from any structured womens' ministry in the future. Soooooo.....
What has worked best?
In the early years of this century a series of Saturday afternoon dinners were held for women in our fellowship hall. The most sucessful of these dinners was when we ate downstairs and then came upstairs to here Ann Short speak on one occasion and Rhonda Walsh on another occasion. For the same reason as with the men, age prevents the ladies from putting on such an occasion.
I would like two of the younger women to step up and help plan one such dinner with me that would take place in the Fall. Here again, we need a restaurant with reasonably priced food and seperate area for the group to sit, eat, and listen to a local womens' speaker. I will gladly pay the speaker's fee since each woman will pay for their own meal. The net result will be that it will not cost the church anything.
Childrens' Outreach
The easiest way of reaching children in the neighborhood is through the scheduled showing of movies in the afternoon, either week day or Saturday. What kid doesn't like Veggie Tales and what mother wouldn't appreciate the freedom from kids for an hour or so? This of course requires the presence of an adult man and an adult women at all times.
This could perhaps lead (or not) to a Sunday school ministry that has been non-existent for years.
August Events
Card Sharks
Tuesday, August 5, 12:30 PM-2:30 PM
Meetinghouse Village Solarium
Breakfast at Norma's
Wednesday, August 6, 8:00 AM
Prayer Meeting
Wednesday, August 6, 6:00 PM
Official Board Meeting
Tuesday, August 12, 6:00 PM
at the church
Prayer Meetings
Wednesday, August 6, 13, 20, 27, 6 PM
Card Sharks
Thursday, August 14, 10:00 AM
Church Basement
August Sermons
Aug 3, Trusting Jesus
Aug 10, The Grace of God
Aug 17, Jesus Explains Marriage
Aug 24, A Day in the Life of Jesus
Aug 31, Work for the Night Is Coming
Birthdays & Anniversaries
Aug 2, Joyce Doran
Aug 3, Frank Jewett
Aug 5, Dottie Colby
Aug 10, Judd Reed
Aug 13, Priscilla Taber
Dorothy Carter
Aug 16, Dick & Barbara DuBois 1975
Aug 17, Hilda Nicols
Aug 20, De Davis
Aug 22, Joanne Reed
Aug 29, Charlie Downes
Ron & Elza Pearson 1994
Early September
Sept 4, Leah Crothers
Sept 7, Anthony Richardson
Sept 9, Bruce & Cheryl Goodwin 1989
Smile-a-While
A pastor was talking to one of his parishioners. He said "When you get to be my age you spend a lot more time thinking about the hereafter."
"Why do you say that", inquires the parishioner. The pastor replies "Well, I often find myself going into a room and thinking what did I come in hear after."
A Troublesome Fruit
It wasn't the apple that caused the trouble in the Garden of Eden, it was the pair on the ground.
Poor Old Peanuts
Did you hear about the two peanuts that went walking in the middle of the night? One of them was assaulted!
Weekly Special Music
God has blest us with many talented musicians and singers. At the risk of forgetting someone I speak of Terry Saunders, Richard DuBois, Marlene Jewett, Sharon Mills, Elizabeth Rainier, Clint Taber, Jody Dahlen, Pat Beal, Ginnie Thurston, Kent Davis, Ken Thurston, Dino Christy, and as a last resort "The Wednesday Night Singers."
I would like to put together a Special Music Program so that we can feature one special music number every week. With all that talent there should be nothing stopping us!
The Sunday 4 o'clock Concert
How many remember our Sunday 4:00 afternoon Concerts of ten years ago. We put on a twelve musical acts featuring Marlene, Kent and Susan, Jody, Stan Parmley, Elaine Paul, Sharon, Leah Crothers, Lindy Rowe, Pat and Jody, and Mary Rogers?
I know we can still put on a concert so I'm asking someone to step up and plan a concert for this Fall. The person needs to ask the singers/musicians and arrange ten or so numbers. I will get help with the date, refreshments etc.so the organizing person doesn't have to worry about that.
Outreach Ministries
Outreach ministries now are limited to weekly mailings of Postcards of Invitation to entire streets and roads within a three mile radius of our church building. So far, more than 500 cards have been mailed. This is a donated ministry to the church.
Newsletters continue to be an effective means of outreach also. Every month I get cards, notes phone calls or personal comments on the newsletter. This is a donated ministry to the church.
After church fellowship time is also a very effective outreach. Most of our recent guests and visitors have come down with us to enjoy a hot beverage and conversation.Walt and Carolyn provide the coffee and Bob and Sharon Mills and Jody provide the baked treats.
Point to Ponder
On some Swanson frozen dinners there is this "Serving suggestion:
Best when you defrost before eating."
(but, it's "only" a suggestion).
The Church Newsletter
Advent Christian Church of South Eliot
256 Pleasant St South Eliot, Maine
Volume Ten July 2014 Issue Seven
Quarterly Business Meeting
Our next Church Quarterly Business Meeting will be held on Tuesday, July 8, at 6:00 PM in the church basement. We need a quorum of eleven members present in order to conduct business. Currently, we have fifteen voting members. The major item will be filling the vacancies on the Official Board. Those chosen will serve from their election until December 31, 2014.
At our Annual Business Meeting in October, we will elect Board Members whose terms will start on January 1, 2015.
Parsonage Is Leased
Marcel Bartley has found a suitable tenant and they will be in the parsonage on or shortly after July 1, 2014. The family consists of two parents, two children, a dog and a cat. We welcome them to our neighborhood.
Lawn Mowing
Kevin Gard has been asked to mow both the church lawn and the parsonage lawn on an as needed basis (most likely weekly.) The church agreed to pay Kevin $40.00 each time he mows the lawns. (weekly)
Kevin attends church when he is not working. He is saving money for college.
Coffee Time
Based on the number of folks coming downstairs after our worship service it has been decided to have our coffee time continue year round.
Bob and Sharon Mills have kept us supplied with many delicious cakes, pies, coffee rolls and other goodies.
Jody Dahlen and Missy Bush have contributed home baked cupcakes and cookies.
Our thanks go out to Bob, Sharon, Jody and Missy for their thoughtfulness and generosity.
Four Pianists
The Lord has blest our church by providing us with four talented and superb pianists. They are: Terry Saunders, Richard "Dick" Dubois, Sharon Mills and Marlene Jewett.
Marlene also plays the organ.
Recent Visitors
Our church has been pleased to welcome several visitors over the past few weeks. It is very encouraging to see the new faces!
Lynn Hagemeister
Robby from Bethany
Bertha Faulkner
Bill and Nancy Tappen
Emily Hapgood
Jim and Helen Bisgrove
Charlie and June Smith
Jim and Phyllis Proctor
Eighty Years Ago
In 1934, a little boy named Charlie walked to the Advent Christian Church of South Eliot. That was eighty years ago. Recently, that now grown up little boy, Charlie Smith, and his wife, June, were here in Eliot to attend the Eliot High School annual reunion. Charlie and June made in a point to woship with us on Sunday morning.
Charlie recalled that as a boy there was a painting of clouds and scripture about the Second Coming of Jesus on the wall behind the pulpit He even remembered the pastor's name!
Charlie might be the person who started attending our church the longest time ago. Charlie and June, we thank you for worshiping with us and we thank God for your long lives of worshiping Him.
The Little Boy and the Old Man
Said the little boy,
"Sometimes I drop my spoon."
Said the little old man,
"I do that, too."
The little boy whispered,
"I wet my pants."
"I do too,"
laughed the old man.
Said the little boy,
"I often cry."
The old man nodded,
"So do I."
"But worst of all,"
said the boy.
"it seems Grown-Ups don't pay attention to me."
And he felt the warmth of a
wrinkjled old hand.
"I know what you mean,"
said the little old man.
by Shel Silverstein
Garden Flowers
Feel free to bring in a bouquet of flowers from your garden to share with us any Sunday.
Back to Church Sunday
Every year in September many churches across America celebrate a Sunday called "Back to Church Sunday." This event is publicied on national TV to encourage Americans to return to the church of their choice at the start of the new church year. This year's "Back to Church Sunday" will be on September 14.
Our church will celebrate this event by holding a Homecoming Event on that day. All folks who we have a record of attending our church over the past forty years who are still living will be invited to a special Sunday at the church.
Some of the events being planned are a homecoming church dinner, a special visual program by Rev. Clint Taber, remarks by some of our former pastors, special live music by Jody, Pat, Terry, Dick, Sharon, Marlene and treasured taped songs by the late Stan Parmley and the late Elaine Paul
and the late Ken Fernald.
You do not want to miss this historic day at the Advent Christian Church of South Eliot, Maine. Mark your calendar now and I hope to see you all on the 14th of September.
Pastor's Thoughts
As pastor, I believe our church is more healthy than it has been in quite a while. We have "bottomed out" in attendance and membership. It appears that we are "on the grow" again thanks to Almighty God. Obviously, attendance is only a small part of church health.
Spiritual growth is paramount and I am so pleased to see our church making growth in that area as well. We are all striving to truly be a local "Family of God." There appears to be much more concern and genuine love for one another!
Even our Coffee Time has grown to the point where it seems no one is in a hurry to leave to go home. Some folks are happily lingering for an hour and a half after our services have ended!
Believe me, these are the things that warm a pastor's heart because it brings gloiry to God.
Do You Have a Favorite Hymn?
Please mention to the pastor if you have a favorite hymn you would like us all to sing in our Sunday morning worship service.
Pepperidge Farm Bread
In what has become a extra benefit for worshiping God at our church each Sunday, is that there is always an ample supply of a wide variety of Pepperidge Farm breads for folks to take home free!
This is an ongoing ministry of Bob and Sharon Mills. Everyone may take what they want.
Break the "Bread of Life" in the sanctuary and get your supply of
"Our Daily Bread" in the basement!
Smile-a-While
An old man in was sitting on his porch when a state road truck pulled up in front of his house. He watched as a man got out of the truck, dug a hole, then got back in the truck and sat down. A second man then got out, filled up the hole, and got back in the truck. They moved down the road about 50 yards and did the same thing again. They did this seven times. Curiosity got the best of the old man. He came down off the porch, walked down to where the men were digging another hole and asked, "Fellows, I don't want to be meddling in your business, but would you mind telling me what you're doing?" "We're planting trees," said one of the men, "but the man who puts the tree in the ground is sick today."
Puns are Fun
On Independence Day, may the fourth be with you.
My computer's mouse wouldn't work; then it clicked.
Earl Grey was away on business during the election. So he cast an absent-tea ballot.
If you make candles, you are going to need a lot of paraffin-alia.
She didn't marry the gardener, he was too rough around the hedges.
When sheep get lost, they bleat around the bush.
A bunch of robins followed the priest wherever he went. Birds of a father flock together.
Did you hear the one about the woman who threw her toaster away because it kept burning the bread? She was black toast intolerant.
A baker stopped making donuts after he got tired of the hole thing.
As long as the world is turning and spinning, we're gonna be dizzy and we're gonna make mistakes.
Verse of the Month
Micah 6:8 NIV
He has showed you,
O man, what is good.
And what does the Lord require
of you?
To act justly and to love mercy
and to walk humbly with your God
Wish List
As we move forward, there a few items I believe our church should consider buying in order to increase our outreach minisatry as well enhance our Sunday morning worship service.
The first item is an annual Church Video License at the cost of $200. and a 50 inch screen tv at a cost of $399. (Walmart price.) This would allow us to have a Christian Family Movie Night. We could show the many wonderful biblically based movies that are available. Our basement is perfect for this as it is cool in the summer and warm in the winter.This could be a very good neighborhood outreach at a very low cost. Childrens' movies could also be shown on afternoons. You get the idea. If this catches on, the church could consider replacing the metal folding chairs with Meetinghouse Village style cushioned chairs.
The same $200. Video License would enable us to purchase a video projector for use with our sanctuary screen.
A good quality Video Projector large enough to be bright and sharp in the daytime light of the sanctuary is in the cost range of $1000. to $1500.
This is a large expense, however, it would enable us to show any of the thousands of free video clips to enhance sermons, music, and other parts of worship.
Interestingly, these video projectors were recommended to Advent Christian churches twenty years ago. Retired Eastern Regional Superintendent Rev. Clint Taber taught pastors the benefits of these projectors in the highly successful but now defunct Lay Pastors' Training Program at Alton Bay at the start of this century.
Trivia Question
Who in 1964, at age 64, became
the oldest person to have a # 1 music hit on America Top 40 with the late Casey Kasum?
Answer spelled backward:
Gnortsmra, Siuol
Now, I bet you were surprised at that answer!
The Church Newsletter
Advent Christian Church of South Eliot
www.churchontheriver.org
256 Pleasant Street South Eliot, Maine
Volume Ten June 2014 Issue Six
Parsonage Rental
An Agreement has been signed with Marcel Bartley for the rental of the church parsonage. A meeting was held with Mr. Bartley at the church recently. The meeting was open to all voting members. After Marcel explained what he could do for us, he took questions from members. Everyone appeared to be in agreement to have Marcel choose a tenant, rent the parsonage on a lease basis, take care of all upkeep and repairs, collect the rent, pay the real estate taxes and see that the church gets whatever money is left over. Please direct all inquiries to Marcel Bartley at 207-252-1252.
Seacoast Womens' Home & Foreign Missions Society
This group was started locally by the Portsmouth Advent Christian Church in 1998. Soon after it expanded to the Advent Christian Churches in Dover and Eliot as well as some women from Meetinghouse Village. It thrived for many years. As time has gone by and with the changing times, attendance and participation in the group has declined. Most of the original members have passed on and those few remaining have decided to disband and send all of the remaining treasury to the General Conference in Charlotte, NC.
Penny Crusade
We are pleased to say that the church exceeded its goal its goal of $500.00 for the 2014 Penny Crusade!
The total amount raised was $657.11 Many thanks to everyone in our flock that made it possible! Many thanks to Betty Rainier for counting all of the money again for the umpteenth year.
Membership Update
We now have fifteen active voting members of our church. They are: Sharon Mills, Pat Beal, Virginia Thurston, Barbara DuBois, Kenneth Thurston, Jody Dahlen, Joyce Doran, Charlie Downes, Betty Rainier, Deanna Davis, Marlene Jewett, Kent Davis, Mary Lou Downes, Carolyn Beckert, and Frank Jewett. We welcome back all of the returning members.
Onward Christian Soldiers!
The fifteen members along with our ten non-member regular attenders adds up to twenty-five devoted Christians in our church to do the Lord's work. What an amazing base on which to build. God has been very busy assembling His Army of workers for His church.
Save the Date
Our next Quarterly Business Meeting will be held on Tuesday, July 8, at 6:00 PM in the church basement. We need a quorum of eleven members present in order to conduct business.
The Church Tool Box
Like a carpenter, plumber or electrician, a church has a Tool Box filled with all of the tools needed to keep a church healthy and growing. Just as a carpenter doesn't use all of his tools at the same time, neither does a church. We pick and choose the tools necessary to accomplish a particular task depending on the circumstances. Our church Tool Box is filled to nearly overflowing with many tools.
In the past, we have used many tools to reach our neighborhood and community such as: the AC Kids' Club, Third Monday for Men, WH&FMS, the Grandmothers' Club on Thursday afternoons, Saturday morning Breakfasts for Men, Card Sharks, Pot-Luck Suppers, Sunday Evening Services, Singspirations, Skits and Dramatic Plays, Youth Groups, Sunday school, and Saturday afternoon dinners for women. We even cooked breakfast for all of the residents of Meetinghouse Village on three different occasions. You get the idea.
As a church ages, as times change, and as new faces come along, a church must pick new tools from the box and give some old tools a rest. We are at that point now. We need to be doing the things that God is blessing instead of doing the what we want and asking for God's blessing. Do you see the difference?
Non-churchgoers are desperately searching for something. Peace, comfort, love, acceptance, and a deep desire to belong. Studies have shown that when a church (or even a cult for that matter) provides these things that folks will be drawn in. We offer the only solution to true peace, comfort, love, acceptance and a sense of belonging. That is of course Jesus. Only Jesus offers all of these things plus eternal life too.
Let us renew our resolve to reach out to our neighbors and communities by doing "whatever it takes" to bring lost souls to Jesus.
Go Make Disciples
Our primary job is to make disciples for Jesus.
We all know how to make disciples.
Now, we must ask God to give us the strength to accomplish the task.
June Events
Card Sharks
Tuesday, June 3, 12:30 PM-3:00 PM
Meetinghouse Village Solarium
Breakfast at Norma's
Wednesday, June 4, 8:00 AM
Prayer Meeting
Wednesday, June 4, 6:00 PM
Official Board Meeting
Tuesday, June 10, 6:00 PM
Prayer Meeting
Wednesday, June 11, 6:00 PM
Card Sharks
Thursday, June 12, 10:00 AM
Church Basement
Womens' Connection Conference
"be intentional"
Matthew 19:37-39
Saturday, June 14, 9:00 AM to 3:00 PM
Alton Bay Christian Conference Center
Fathers' Day Worship Service
Sunday, June 15, 9:45 AM
A Gift for Every Man, Dad or not
Prayer Meeting
Wednesday, June 18, 6:00 PM
Prayer Meeting
Wednesday, June 25, 6:00 PM
June Sermons
  1, The Big Difference
June 8, AC Distintives Part One
June 15, Fathers' Day Message
June 22, AC Distinctives Part Two
June 29, AC Distinctives Part Three
Prayer Notes
Five Young Ladies Due to Give Birth
Adrienne, Amanda,
Caitlyn, Leah, Sophia
Young Men in Our Church Family
Aaron, Bryan, Jace, Kevin, Josh, Matt
Others
Bud, Dennis, Keith & Kathy, Dino,
Warren, CeCe, Trapper, Charlotte,
Birthdays & Anniversaries
June 2, Dick DuBois
June 5, Irvin & Eleanor Verrill 60 yr
June 6, Frank & Marlene Jewett 60 yr
June 14, Judy Millett
June 16, Eleanor Verrill
June 30, Lydia Crothers
Early July
July 4, Remember Andy Rainier
July 5, Merle Molasky
Remember Stella Bowen
Thank You
     Thanks to everyone who came to the parsonage meeting to listen and question Marcel Bartley. The members left the meeting like-minded of the need to have a professional property manager rent and manage the parsonage.
     Thanks to Bob and Sharon Mills for their generous donations of breads and other food items to folks in our congregation.
     Thanks to Carolyn Beckert and Kent Davis for all the repairs they made to the parsonage so that it could be rented.
     Thanks to our musicians, Terry Saunders and Dick DuBois, for providing such beautiful music week after week.
     Thanks to Jody Dahlen for sharing her wonderful voice by singing special music solos in the church.
     Thanks to Bruce Goodwin as he faithfully greets all of us with a smile and kind word at the church entrance each Sunday. We thank Bruce also for serving Communion and serving as an usher.
     Thank you to Cheryl Goodwin for her faithfulness to the Card Sharks and to the Breakfast at Norma's. She is always bringing cheer to others.
     Thank you to the faithful people who come to our Prayer Meetings each week. I speak of Ken and Ginny Thurston, Pat Beal, Bob McGuiness, and Dino Christy. God will reward your faithfulness in interceding for others.
     Thank you to the dear folks who live far away but continue to support our church financially and with prayer. I speak of Linn Spruce, Elaine Carter, Phyllis Ross, Irene Richmond, Priscilla Alden, and Marion Waymouth.
Points to Ponder
When the load feels heavy,
it's a sign you're climbing.
Talk to God about your children,
and to your children about God.
Don't put people down,
unless it's on your prayer list.
A lot of kneeling
will keep you in good standing.
There aren't nearly enough crutches
in the world for all the lame excuses.
Swallowing your pride
will never produce indigestion.
Jeanette Elaine Phillips
1927-2014
This dear Christian lady, mother of Dennis Phillips and Cheryl Bowden died recently.
Please keep Dennis, Cheryl and families in your prayers as they grieve the loss of Jeanette.
I Asked the Lord to Bless You
I asked the Lord to bless you
As I prayed for you today
to guide you and protect you
as you go along the way....
His love is always with you
His promises are true
and when we give Him all our cares
you know He will see us through
So when the road you are traveling on
Seems difficult at best
Just remember I am praying
And God will do the rest.
Author Unknown
Summer Campgrounds
It is that time of year when many Advent Christians
look to attending one or more AC Campgrounds.
Here is contact information:
Alton Bay Christian Conference Center
Harbinger Bible Conference
www.harbingerbibleconference.org
Camp Washington
call 603-332-1412 for information
Lakeside AC Campground
Mechanic Falls AC Campground
Contact each website
directly to see the summer schedule.
Memorial Gifts
We acknowledge and thank these
families for their recent gifts to the church in memory of loved ones.
The Family of Frank Gauthier
The Family of Amy Keen Avery
Smile-A-While
After the service, a little boy told the pastor: "When I grow up, I'm going to give you some money."
"Well thank you," the pastor replied, "But why?"
"Because my daddy says you're one of the poorest preachers we've ever had."
The Church Newsletter
May 2014
As we welcome in the merry month of May, we place a great emphasis on prayer. In fact, the first day of May has been proclaimed the National Day of Prayer across America. The gathering at the Flag Pole of the Eliot Town Hall at 12 Noon on Thursday, May 1, 2014 marks the first local event of the month of prayer.
Everyone from our church is invited to be at the Flag Pole by 11:55 AM and the short program will start at noon.
At the very same time and day, there will be an event in downtown Portsmouth called appropriately,
"Prayer on the Square" in front of the North Church. You are welcome to take part in that program if Eliot is not convenient for you.
Prayer and the great power of prayer will be emphasized throughout the month in our church and denomination.

Parsonage
The Official Board of the church has decided to back down from trying to rent the parsonage themselves feeling they are not confident that they want to be "landlords." There is also the fear of renting to the "wrong people" and getting stuck with no rental income as has happened in the past. So, the entire membership will meet very soon with a local rental agent, Mr. Marcel Bartley, who, if approved, will choose a tenant for us. His fee will be $3300. the first year and $1800. each year thereafter as long as his chosen tenant continues to live in the parsonage. Please watch the web site for the time and place of the meeting with Mr. Bartley. I understand that Mr. Bartley has this same arrangement with three other local churches/parsonages.

Penny Crusade
Our 2014 campaign started on April 27, and will continue each Sunday through May 25. Our goal is to raise $500. which will top last year by about thirty-three dollars. Instead of having a competition between the men and the women as we have done in the past, we will have only one bucket to fill at the front of the church.
Some churches have reported that with only one bucket, the congregation feels more unity and actually raises more money! A reminder that this is the major fundraising campaign for our Charlotte, NC Advent Christian General Conference denominational headquarters.

The Family of God
Aren't you glad that you're a part of the Family of God? I'm not talking about church membership; I'm talking about something far more important: being part of the Family of God. Every one who has repented of their sins, asked for God's forgiveness, and surrenders to the Lordship of Jesus Christ is a member of the Family of God, a Christian, a follower of Jesus and Born Again. This is your ticket to eternal life with Jesus. It is the most important thing you need to do in your time on earh. The Lord bless you.

US Postal Service Recognition
Our church has been desinated by the US Postal Service as a bonafide non-profit organization after we applied for that status in February. We may now partner with Outreach, Inc. to qualify for mailing rates as low as 8 cents per mail piece or as low as 16 cents per mail piece if we do not use Outreach, Inc. On a particular mailing we may wish to mail a smaller quantity than the minimum required by Outreach, Inc.
Outreach, Inc is the largest church publishing and mailing service in the country. State Street (AC) Church in Portsmouth has used Outreach several times in the past three years. Outreach prints a large color post card of our choice, addresses them to as many people in our "target" area, and delivers them to the Eliot/Kittery post office for us. It is the most effective way of reaching people in our community.
May Events
National Day of Prayer
Thursday, May 1, 12 Noon
Eliot Town Hall Flag Pole

"Prayer in the Square"
North Church, Portsmouth, 12 Noon
Card Sharks
Tuesday, May 6, 12:30-2:00 PM
Meetinghouse Village Solarium

Thursday, May 15, 10:00 AM
Church Basement
Breakfast at Norma's Restaurant
Wednesday, May 7, 8:00 AM
Route One, York
Mothers' Day Service
Sunday, May 11, 2014
Official Board Meeting
Tuesday, May 13, 6:00 PM
Memorial Day Service
Sunday, May 25, 9:45 AM
Seacoast WH&FMS
Tuesday,May 27, 1:00 PM
Meetinghouse South Chapel
May Sermons
May 4, The Lord's Prayer
May 11, Mothers' Day Service
May 18, Prayer Changes Things
May 25, Memorial Day Service
Birthdays & Anniversaries
May 2, Linn Spruce
May 4, Jody Dahlen
May 9, Bob & Sharon Mills 16 Years
May 23, Barbara DuBois
May 29, Dino Christy
Thank You
Many thanks again to Bob & Sharon Mills for keeping everyone who comes to church supplied with all of the Pepperidge Farm bread that they want at no cost whatsoever.
The breads and foods that are supplied are a long time personal ministry of Bob Mills. The bread he gives to our church is what is left after he supplies the needy and the elderly.
We all sincerely thank Bob for his generous sharing with the church.
Average Weekly Attendance
January through March 2013---23
January through March 2014---19
Average Weekly Offerings
January through March 2013---$671.33
January through March 2014---$853.90

William E. "Bill" Gerry Jr.
Long time church attender and friend of our church, Bill Gerry fell asleep in the Lord on April 15, 2014.
Bill started coming to church nearly eighty years ago with his sister, Jean Bowden. As late as two years ago the two of them would come to church and sit together as they did as little children.
As I said at his funeral, Bill could fix anything. In his lifetime Bill repaired everything from Ford Model T cars to computers with Windows 8. He was a kind, generous, happy man. He could be living with chaos all around him and he would be laughing and smiling in the midst of it all.
On the evening before he died, Bill snuck out of his York Hospital room
# 206 to go visit Eleanor Bowden in room # 203. He was concerned about an old friend. That was Bill, always bringing cheer to everyone he could. We will greatly miss Bill.
www.churchontheriver.org
Our church website has had over 550 "hits" since February 1, 2014. It is the "go to" place to keep up with the news of your church.
Prayer Notes
Family of Fred Melanson
Family of Bill Gerry
Ken & Laura Mega
Betty Rainier
CWI- the ministry of Mike Saunders
MAG, the ministry of Sean Donnelly
Outreach Postcards
Although the results of our Easter Postcard mailing was very small, that method of outreach to the neighborhood/community still is the least expensive way to invite people to church. We will continue to use this method until something better comes along.
Keep On Keeping On
Discouragement has been and still is one of the devil's favorite tools. Don't let our church attendance and giving get you down. These are tough times for hundreds of churches in America. Remember, God is still on His throne.
Prayer Meetings
Our weekly prayer meeting is now back at the church. We invite you to come to it on Wednesdays at 6:00 PM. The Prayer Room is the engine that makes things happen!
Bible Verse of the Month
I can do all things through Christ which strengtheneth me. Philippians 4:13 KJV
We Are A House of Prayer
Time and time again our church has experienced many answered prayers. It continues today. Recently we prayed for Pat Beal concerning medical tests. Those prayers were answered and Pat received good test results back. We are joyful to be a "House of Prayer." Praise God for His love, mercy and grace.
The Bond of Love
We are one in the bond of love,
We are one in the bond of love;
We have joined our spirit
with the Spirit of God,
We are one in the bond of love!
Let us sing now everyone,
Let us feel His love begun;
Let us join our hands
that the world will know
We are one in the bond of love.
This is not only a beautiful hymn, it is a prayer, a goal, and something we should always strive for.
In times like this we should try to be as like-minded as possible. We should strive to agree on the many important decisions that lie ahead.
God is not a god of strife, chaos, or disagreement. He honors those who demonstrate the fruit of the Spirit in their actions.
Onward, Christian Soldiers!
Poem to Ponder
by Anonymous
An old man sat by the open fire
And dreamed the years away,
While outside in the battle of life
Many perished in the toils of day.
He never did any good,
Nor did he do any wrong.
He just sat by the open fire
And dreamed the whole day long.
Now he's left a vacant chair,
And they say he's gone up higher,
But if he did not know the Lord,
He's still sitting by the fire.
If you do not know the Lord or you are unsure and need to ask questions, please do not hesitate to call Pastor Charlie. He will be very happy to talk with you privately and we will both be eternally grateful that you did.
The Church Newsletter
Advent Christian Church of South Eliot
www.churchontheriver.org
Volume Ten April 2014 Issue Four
Once Again, We Celebrate the Resurrection of Jesus Christ
Matthew 28:1-9
Now after the Sabbath, toward the dawn of the first day of the week, Mary Magdalene and the other Mary went to see the tomb. And behold, there was a great earthquake, for an angel of the Lord descended from heaven and came and rolled back the stone and sat on it.
His appearance was like lightning, and his clothing white as snow. And for fear of him the guards trembled and became like dead men. But the angel said to the women, "Do not be afraid, for I know that you seek Jesus who was crucified. He is not here, for he has risen, as he said.
Come, see the place where he lay. Then go quickly and tell his disciples that he has risen from the dead, and behold, he is going before you to Galilee; there you will see him.
See, I have told you." So they departed quickly from the tomb with fear and great joy, and ran to tell his disciples.
And behold, Jesus met them and said, "Greetings!" And they came up and took hold of his feet and worshiped him.
Easter Outreach
This year we are making an effort to invite as many of our neighbors as possible to our Easter Sunday Service. Scores of Post Cards will be sent out inviting all who receive them to our Sunday morning service. We will also pass out prestamped cards for you to take home and address them to people in your circle of influence.
Parsonage For Rent
The parsonage is nearly ready to rent. If you are asked about it by friends or relatives, please tell them to call Trustee, Carolyn Beckert at 207-384-2239. She will arrange for Pastor Charlie to show the house to them.
For everyone's information, the rental cost is $1500.00 per month plus all utilities. To move in a signed Lease is required and a $3000.00 deposit which is the first month's rent plus a security deposit. This is the arrangement the church has had with our three tenants since 2002.
Jesus, Use Me
God hath chosen the weak things of the world to confound the things which
are mighty. 1 Cor. 1:27
God will use anyone who is willing to be used, and, He often calls those who are not willing into His service. Moses is one such example.
Moses was a most unlikely prospect for the Lord's work. As a young man he had attwmpted to better the lives of his kinsmen in Egypt and failed. He had killed an Egyptian in the attempt and then had fled for his life.
For forty years he lived on the backside of the desert and did nothing more important than herd sheep that did not belong to him. He married a woman who was not an Israelite. Moses was slow of speech and lacked self-confidence.
When God called him to return to Egypt and deliver His people, he refused to go and asked God to send someone else. Yet despite all this,when Moses finally obeyed the Lord, he became a great leader. He is considered the greatest of the prophets, and he became the greatest law-giver of all time.
The God who used Moses will use anyone who is willing to be used. Today is the first day of the rest of your life. Let it be the day when you surrender to do the will of God.
Written by Rev. Dr. Louis Arnold,
on his 100th Birthday, Jan. 15, 2014
The Penny Crusade
The dates of the 2014 Penny Crusade collections are as follows:
April 27, Kick-Off, May 4, 11, 18,
May 25, Last Collection Taken
April Sermons
April 6, A Faithful Life
April 13, Palm Sunday Message
April 20, Easter Sunday Message
April 27, Message on Missions
Easter Blessings
The Official Board members all wish everyone a very blessed Passion Week culminating on Resurrection Sunday.
Easter Plants
You are welcome to share a plant on Easter Sunday morning. The plant is yours when the service ends. Let the pastor know if you wish to give in memory of or in honor of a loved one. Tell him if you want a notice in the weekly bulletin, also.
www.churchontheriver.org
Our church website continues to attract many "hits." Please look at it often as much information about us is available there. Attempts to improve the site are constantly being made.
The site is hosted by a company named 1and1.com at a cost of $19.95 per month.
Best Wishes to Josh Davis
Our church gives their best wishes and more importantly, their prayers for Josh Davis as he moves to Los Angelos to persue his passion in the entertainment industry. Josh is an accomplished actor, model and film technician. As we recently told him, "God has a special role for you."
Thank You
The congregation thanks Bob Mills for sharing many, many loaves of bread to any atchurch that wanted some.
This, of course, was after he supplied local food pantries and eldserly housing
units with the bread.
God blesses us in surprising ways over and over!
April Events
Tuesday, April 8, 6:00 PM
Official Board Meeting
at the church
Wednesday, April 9, 7:00 PM
Ecumenical Lenten Service
Thursday, April 10, 10:00 AM
Card Sharks
Church Basement
Sunday, April 13, 9:45 AM
Palm Sunday Service
Friday, April 18, 7:00 PM
Ecumenical Good Friday Service
Sunday, April 20, 9:45 AM
Easter Sunday Worship Service
Friday & Saturday April 25-26
Maine State Conference
Annual Meeting and Banquet
Bangor Advent Christian Church
Tuesday, April 29, 1:00 PM
Seacoast WH&FMS
Meetinghouse South Chapel
Attendance & Offerings
So far, for the year the church attendance is slightly down, however, the tithes and offerings are ahead of last year. Praise God!
Point to Ponder
The great Easter truth is not that we are to live newly after death -
that is not the great thing - but that...we are to, and may, live nobly now because we are to live forever.
Phillips Brooks (1835 – 1893)
Prayer Notes
The operation on Ken Mega's eye went well. It will take a few months before Ken knows how much sight has been restored.
Dennis Phillips is doing better and will soon be back at church.
Mike and Patty Saunders are in their new home in Florida. They appreciate your continued prayers for them.
Continue to pray for the several families in the church that have lost loved ones recently.
Continue to pray for your church as we wait on the Lord for clear direction. In the meantime we all need to be busy doing the ministry God has given us.
What a Mighty God We Serve
As a little boy I remember singing a hymn by this name. Although our church was small, our Sunday school teachers taught me about a mighty and powerful God who loved me more than I could know or ubderstand.
Sixty-five years later, I still am loved by that mighty God. And so are you. I am reminded of the verse in Psalm 8.
"When I look at your heavens,
the work of your fingers,
the moon and stars,
which you have set in place,
what is man that you are mindful of him,
and the son of man that you care for him?"
This Easter, let us all thank our mighty God for Jesus and His resurrection.
March 2014
The Church Newsletter
Advent Christian Church of South Eliot
Volume Ten March 2014 Issue Three
****************************************************************
by Dr.James Emery White, Past President,
Gordon-Conwell Theological Seminary
You are a church that is not experiencing the growth you desire, particularly among the young and unchurched.
You have a solid constituency, but they are older and, most definitely, churched.  They are good people, giving people, serving people, but they like the church the way it is.
You know, as a leader, that times have changed.  Culture has shifted dramatically.  Unless you reach the next generation, the church will simply get older and smaller, year by year, until it is a shell of what it once was.
But if you attempt to implement some of the things you know could make a difference, you run the very real risk of alienating your current base of support.  The people paying the bills, serving in the nursery, and leading your teams.
So you feel stuck.  If you don't change, you fear a slow death.  If you do change, you fear a quick death.  Either way, you die.
So you look for the silver bullet.  You search for the solution that you can seamlessly weave into the life of the church that will solve all of your problems but keep everyone currently attending happy.
There's only one problem.
It doesn't exist.
It never has, and it never will
. The reality is that if you always do what you've always done, you'll always be where you've always been.
(That might be worth re-reading.)
I'm sure you've heard that the definition of insanity is doing the same things over and over and expecting different results.  But countless churches reflect this exact mental illness.  If you want things to be different, you'll have to do different things.
And when you do, expect resistance from the people who liked things the way they were.  But you won't be able to leave things the same and do things differently.
As Jesus said, "And no one pours new wine into old wineskins. If he does, the new wine will burst the skins, the wine will run out and the wineskins will be ruined. No, new wine must be poured into new wineskins. And no one after drinking old wine wants the new, for he says, 'The old is better.' " (Luke 5:37-39, NIV)
I'm sorry to say this, I really am.  I know what lies before many of you as leaders as a result, but here's the truth:
You must change or die.
If you change in the substantive ways you probably need to regarding style and strategy, you will lose people.  And it may take some time for the results to pay off, ensuring a very difficult period in the life of your church, and your life as a leader.
But you must change, or die
It's an inconvenient truth.
But it is the truth.
Pastor Charlie's Note
     I reprinted this letter from a trusted American church leader because he elonquently expressed how I feel on the matter of changes we must make in our church in order to survive. Our ability to grow our church is directly related to how willing we are to change how "we do church."
Goodbye from Michael & Patty See You in September!!!
Dear friends and Church family,
We love you and are very grateful that God has put you in our lives.
Thank you for all the prayers and love and fellowship that you have given to us while we lived here as well as many other blessings.  We are especially grateful that you were our first formal supporters in New England for our new ministry.  
We will be back in September and we are looking forward to being with you in worship again. 
Please continue to pray that: 
1) God will prepare the hearts of the Jewish people to hear and receive the Gospel,
2) that the St. Andrews church will work closely with us to reach the Jewish people of Hollywood, FL.,
3) that we can be a blessing to the people of St. Andrews church,
4) that we will be able to raise support successfully 
5 )that we will have a safe journey to South Florida this week.  
We will also keep you in our prayers.  
God bless you all, we love you, Michael and Patty
Best Wishes to Mike and Patty
     It is with mixed emotions that we say so long (not good-bye) to Mike and Patty Saunders as they move to South Florida this week.
They have been a great blessing to our church for the past two years. We are excited for them as they begin a new type of ministry but we are also sad to see them go.
Mike has promised that we will see them each Autumn when they come North to report to their supporting churches.
Here is their new contact information:
Rev. Dr. G. Michael & Patty Saunders
5201 Washington Street
Hollywood, Florida  33021
phone - 407-668-6509
web – www.cwina.com
email – gsaunders9@cfl.rr.com
Praying for Lost Souls
     The mission that Jesus has given us is to "Make Disciples." He has uniquely placed you and me in the South Eliot community. He has given us two beautiful buildings on the riverfront for us to use to proclaim the Good News of Jesus to the people of this neighborhood.
Yes, we are tucked away from the center of town, yes, we are small, but the Lord uses all sizes of churches to accomplish His goals. Let's look at the bright side and pray for our neighbors .
Ask the Holy Spirit to open doors for us to reach our community for Jesus.
March Events
Tuesday, March 4, 12:30 PM
Card Sharks at Meetinghouse Village
Wednesday, March 5
Ash Wednesday & Lent Begins
Wednesday, March 5, 8:00 AM
Breakfast at Norma's Restaurant
Sunday, March 9, 12:00 AM
Turn your clocks ahead
Thursday, March 13, 10:00 AM
Card Sharks at the church
Tuesday, March 25, 1:00 PM
Women's Missionary Society
Meetinghouse Village Solarium
From Our Trustee
     Carolyn reports that a new high-rise toilet has been installed in one rest room and repairs were made to the toilet in the other rest room at a cost of $400.
Everyone is welcome to use either room. The rooms are no longer labeled Men and Women.
Thank You to Elaine Carter
     We sincerely thank our long time member Elaine Carter of Calais, Maine
for her generous donation to pay for the next five months of our web page hosting fee.
Make it a habit of checking the web site often as it is updated regularly. We even have the ability to stream our Sunday Worship Services on the internet so people who live out of the area can watch us on the internet.
     I believe God provides this amazing technology so that His church can better minister to the unsaved.
www.churchontheriver.org
What to Do With the Parsonage
     The Trustee and Official Board are considering various options in the rental of the parsonage. Does the church want to rent it themselves or hire a rental agent to choose a tenant for us. An agent would get the first months rent of $1500. and a 10% monthly fee of $150.
Either way, we still have to pay about $4600. per year in property taxes. The agent's fees and taxes would consume about $8000. of the yearly rental, leaving the church with $10,000.
     The current trend among many churches is to not supply a parsonage. Most pastors would rather own a home so they can build up equity to use later in life. When a church does not provide a parsonage it is expected to instead provide a housing allowance to the pastor so he/shecan buy a home.
Birthdays & Anniversaries
This month I have included the birthdays of our beloved ones who are asleep in the Lord.  
Keep their families in prayer as they will always miss their loved ones.
March 8, Irene Richmond
March 9, Remember Larry Maddocks
March 10, Missy Bush
March 11, Remember Ken Fernald
March 14, Josh Davis
March 19, Pat Havener
March 20, Cheryl Goodwin
Remember Sally Joseph
March 21, Remember Harlan Philbrick
March 22, Mary Ann Place
March 25, Dennis Phillips
March 26, Jim Palmer
March 29, Dot Spinney,
Elza Pearson
Remember Andy Rainier
February 2014
The Church Newsletter
Advent Christian Church of South Eliot
"The Church on the River"
256 Pleasant St. South Eliot, Maine 03903
Volume Ten February 2014 Issue Two
Church Web Site: www.churchontheriver.org
Facebook Page: Advent Christian Church of South Eliot
Church Answer Machine: 207-439-1550
Pastor and Prayer Chain: 207-439-9397
Asleep in the Lord
In the past month, our greater church family has lost several dear people. I speak of;
Larry Maddocks
Husband of Jean Maddocks
Peggy Marble
Wife of Gaylen Marble
Lou Kyreages
Husband of Janet Kyreages
All three of these people were a part of our church for many years. Each one brought their unique God given gifts and used them eagerly for the good of our church.
Also three other persons close to folks in our church:
Bruce Colby
Brother of Ken Colby
Betty Richardson
Wife of Ralph Richardson
Christopher Peverly
Grandson of Elaine Peverly
We extend our deepest sympathy to each family and pray that the Lord will draw near and comfort each one.
Missionary Appoiunted by Our Church
At the January Quarterly Church Business Meeting, Rev. Dr. G. Michael Saunders was officially appointed by our church to be the Missionary to the Jewish People of South Florida as part of Christian Witness to Israel. The church also voted to give $600.00 per year in financial support. Read Mike's letter to the church in this newsletter. We thank Mike and Patty for all they have done for us these past twenty months.
Ken and Ginnie Thurston Take a Sabbatical
The Thurstons have been a part of our church since coming from Haverhill, Massachusetts in 2005. During that time, they have served as Deacon and Deaconess as well as many other roles. We thank them that they stayed active
during the past struggles the church has gone through. We may not have survived as a church without their help.
Now they have decided to take a well deserved break. They have resigned as Deacon/Deaconess and will go on a sabbatical for as long as they decide.
This couple will celebrate their Fiftieth Wedding Anniversary on February 15, 2014. Once again, we thank them for their tireless and devoted service.
Sunday Evening Chapel Service
When I am able I attend our Sunday night service which is held at the Somerville Chapel on the North Campus of Meetinghouse Village located at 143 Rogers Road in Kittery.
Rev. Bob Hett, Chaplain at Meetinghouse Village conducts the service. There is always a good crowd from Meetinghouse as well as some "outsiders" like myself.
The singing is spirited, accompanied by Terry Saunders or Marlene Jewett. Requests for hymns are taken so you can help pick the music.
The preaching is always on a relevant subject that helps those attending draw closer to the Lord. Rev. Hett gives updates on those who have been prayed for and takes new prayer requests.
At the close of the hour long service there is plenty of time for fellowship. I urge you to attend this service just one time to see if it a "good fit" for you. It is for me.
What Things Do You Want In a Church
As our church transitions from one generation to another,
it is important that we discontinue the things that we don't do well and expand the things that we do well. Several things we have learned about ourselves.
We are a neighborhood church, although not all of our members and attenders are from the neighborhood. As long as our church building remains where it is we will always be a neighborhood church. We all agree that we have a visibility issue. The three Eliot churches with the most visibility, Eliot United Methodist, Eliot Baptist Church, and Christian Life Church, have all been built on Route 236 in the last thirty years.
What is the one thing that needs to change in order to set the stage for church growth? Perhaps it is a new pastor and new Official Board? Maybe it is a highly visible location on Route 236. Maybe it is a change of attitude from serving ourselves to reaching out to others. Maybe it is a change of name if our current name and recent history is a negative.
Of course it may be more than just "one thing."
Please make this a matter of prayer. If we all pray about the future of our church, the Lord will make it clear to several of you where we need to go from here.
Rev. Irvin and Eleanor Verrill
Irvin and Eleanor Verrill are now living in Florida. They are in Dowling Park. Here is their current address:
Rev. Irvin and Eleanor Verrill
P O Box 4117
Dowling Park, FL 32064
What Is Love
It is Silence when your words would hurt.
It is Patience when your neighbor's curt.
It is Deafness when a scandal flows.
It is Thoughtfulness for other's woes.
It is Promptness when stern duty calls.
It is Courage when misfortune falls
February Events
Communion Sunday
Sunday, February 2
Diaconate Phone Meeting
Monday, February 3. 6:00 PM
Card Sharks
Tuesday, February 4, 12:30 to 2:30 PM
Meetinghouse Village Solarium
143 Rogers Rd Kittery, Maine
Breakfast at Norma's
Wednesday, February 5, 8:00 AM
Official Board Meeting
Tuesday, February 11, 6:00 PM
at our church
Card Sharks
Thursday, February 20, 10:00 AM
in the church basement
Womens Missions Society
Tuesday, February 25, 1:00 PM
Meetinghouse Village South
100 Village Drive Kittery, Maine
The Dinner Guest
My dinner party was headed for disaster. One man, an insurance salesman, was monopolizing the conversation with a lengthyaccount of recent litigation involving himself. Since two other guests were lawyers, I was becomingincreasingly uneasy. "In the end," the salesman concluded, "you know who got all the money." I cringed. "The lawyers!" he shouted. There was embarrassed silence at the table. My heart was pounding until the wife of one lawyer said, "Oh, I love a story with a happy ending."
Fun with Puns
The soldier who survived both mustard gas and pepper spray is now a "seasoned veteran."
I used to have a fear of hurdles, but I got over it.
I'm glad I know sign language, its pretty "handy."
I'm reading a book about anti-gravity. It's impossible to put down.
A new type of broom came out, it is now sweeping the nation.
Atheism is a non-prophet organization.
When William joined the Army, he disliked the phrase 'fire at will.'
Two robbers with clubs went golfing, but they didn't play the fairway.
Birthdays & Anniversaries
Feb. 3, Sylvia Rowe
Feb. 4, Judy Maxfield
Feb. 9, Paul Randolph
Feb. 15, Ken & Ginnie Thurston 50th
Feb. 23, Kent Davis
Feb. 27, Martha Philbrick
Feb. 28, Jan Kyreages
Our Church Website
Unfortunately we experienced a difficulty with our web host, a company named 1and1.com
Things are now straightened out and we are back on line. It is a very good church tool both for our members and attendees. Its real value will be when used for outreach to our neighborhood.
Remember to check the site often for church news.
Scripture Passage of the Month
2 Corinthians 1:2-4
Grace to you and peace from God our Father and the Lord Jesus Christ.
Blessed be the God and Father of our Lord Jesus Christ, the Father of miracles and God of all comfort, who comforts us in all our affliction, so that we may be able to comforts those in any affliction, with the comfort with which we ourselves are comforted by God.The scripture you just read above is such a blessing to followers of Jesus.Our God is the "God of all comfort." Just as He comforts us in our time of need, we can do the same for others. This is truly one great benefit for being part of the "Family of God" in our church. We have many opportunities to comfort one another.
Wish List We need four individuals or four families to donate $5.00 each month to keep our church website active on the internet. The cost of monthly "hosting" is $19.99 by www.1and1.com
Points to Ponder
You are in charge of your own happiness, no one else is.

Eat more food that grow on trees and plants.

Life isn't fair, but it is still good.

Make peace with your past so it won't spoil the present.

What others think about you is none of your business.

Help the needy. Be generous! Be a 'Giver' not a 'Taker.'

Don't take yourself so seriously.

No one else does.

Envy is a waste of time. You already have all you need.

Time heals everything.

You don't have to win everyargument. Agree to disagree.
Janet Kyreages, Jean Maddocks, Gaylen Marble, Ken & Dot Colby,
Ralph Richardson, Dot Bolton,
Carolyn Beckert, Ken Mega,
Dennis Phillips, Jayden Macomber, Ginnie Thurston, Bud Goodwin,
Dino Christy, Lynn Robbins,
Pauline Falkingham, Rev. John Anguish
Leslie Cummings, Jeanette Phillips,
Mike Brewster, and Judy Millett,
Three Unspoken Requests
Congratulations
Mr. & Mrs. Tom Gue. Tom Gue and Shirley Mandeville were married recently. This is Shirley's first marriage at age 62. We wish the couple many years of happiness.
Shirley is the daughter of the late Raymond and Thelma Mandeville.
Comfort
When your heart is sad and lonely,
And your friends seem far away,
Turn to Him Who is all holy,
And He'll drive your cares away.
When a dear friend seems to fail you,
When for friendship you long,
Confide in Him Who is all true,
And He'll right your every wrong.
Jesus' heart is your true refuge,
To Him you can always flee,
Even when your hopes are sinking,
He will then a True Friend be.
He will soothe your lonely spirit,
He will love and bless and say,
'Come to Me and I will comfort
You, today and every day."
unknown
January 2014
The Church Newsletter
Advent Christian Church of South Eliot
256 Pleasant St. South Eliot, Maine 03903
Volume Ten January 2014 Issue One
Facebook Page: Advent Christian Church of South Eliot
Church Answer Machine: 207-439-1550
Pastor and Prayer Chain: 207-439-9397
Have You Heard The Wednesday Singers?
 The "Wednesday Singers" are an elite (?) group of folks who practice their craft every Wednesday. Some folks have referred to the group as "The Not Ready for Prime Time Singers!"
The "Wednesday Singers" are made up of the people that attend the Wednesday Prayer Meetings. Several times a year this group sings "Special Music" in the Sunday Worship Service.
Come to church and hear them sing, or better yet, why not come to the weekly Prayer Meeting and become a part of this merry group.
Our New Years Resolutions for 2014
As we begin another New Year it is good to take stock of the church that God has called each of us to.
Is our church in better shape than we were at the start of the year that just ended?
The answer to that question is clearly yes. We give all the credit and glory to the Lord for His intervening on our behalf. The Lord has brought us a few new people to worship with us. God has also brought others back to our flock.
Let us resolve to renew our obedience to the Lord.
Let us renew our commitment to reaching out to our neighborhood.
Let us resolve to consider being "the hub of the neighborhood" by opening our building for activities such as birthday parties, baby showers, and anniversary celebrations.
Let us resolve to create new ways to reach out such as carving classes, card making and other craft classes.
Together we can do so much more than we can alone.
The Second Coming of Christ and End of the Age
Recently, Rev. Clint Taber made a spectacular presentation of a multimedia production recently at the Somerville Chapel at Meetinghouse Village. This teching lecture was produced by Clint and focuses on the blessed hope of the second coming of the Lord Jesus and the events that will signal the End of the Age. Clint updates the program regularly to keep it relevant to the times. He said he would present this production at our church on a Sunday morning so we can all understand the unfolding events. Watch for more details and please plan to attend. All Advent Christians will greatly benefit from Clint's production.
Larry Maddocks
After a valiant battle against cancer, Larry Maddocks fell asleep in Jesus on Saturday, December 28, 2013 at 11:15 PM at his home. Larry knew Jesus as his Lord and Savior. A service for Larry will be held on Saturday, January 4, at 2:00 PM at the Pelkey Funeral Home in Kittery.
Please remember Jean and their children during this difficult time.
Church Dinner & Yankee Swap
Twelve people enjoyed a delicious church dinner followed by a traditional Yankee Swap. Ken Thurston brought a big Crock Pot of his home made beef stew, Pat Beal brought dozens of her biscuits that she baked in the church oven. Mary Lou brought a Crock Pot of her chili. There were also salads and a wide variety of desserts.
After dinner, each person picked a number then a wrapped gift. Each person opened their gift and the swapping began. Barbara DuBois was #1 so she got to swap for any gift she wanted as the swap ended.
Womens Home and Foreign Mission Society
The ladies of this society voted to give $40.00 to help to buy a young Asian girl out of a life of prostitution. Mary Lou Downes raised $160.00 from the sale of hand made candy sleds reaching the total of $200. Our ministry partner, World Vision, handles the money as the ACGC has no way of accomplishing the transfer of money to the Asian country where the young girls live. This will help at the very least to deliver one girl to a new start in life.
First Monday for Men
Any man interested in being part of a ministry to help them in their walk with Jesus is invited to attend this monthly gathering of men. On the first Monday of each month October thru June at 6:00 PM the men meet for a delicious $5.00 meal followed by a dynamic speaker on various issues Christian men face in their daily walk with Jesus. Just attend one meeting to see if it is a good "fit" for you.
 January Events
Communion Sunday
Sunday, January 5
Aurora University Sunday
Sunday, January 5
First Monday for Men
Monday, January 6, 6:00 PM
A $5.00 Meal and Guest Speaker
Bethany Church, Greenland
Corner of Route 1 and Breakfast Hill Rd
Card Sharks
Tuesday, January 7, 12:30 to 2:00 PM
Meetinghouse Village Solarium
143 Rogers Rd Kittery, Maine
Diaconate Meeting
Tuesday, January 7. 6:00 PM
Meetinghouse Village South Chapel
100 Village Green Drive Kittery, Maine
Breakfast at Norma's
Wednesday, January 8, 8:00 AM
Sanctity of Human Life Sunday
Sunday, January 12, 9:45 AM
Official Board Meeting
Tuesday, January 14, 10:00 AM
Meetinghouse Village South Chapel
100 Village Green Drive Kittery, Maine
Card Sharks
Thursday, January 23, 10:00 AM
in the church basement
Womens Missions Society
Tuesday, January 27, 1:00 PM
Meetinghouse Village South
100 Village Drive Kittery, Maine
Birthdays & Anniversaries
January 12, Rev. Irvin Verrill
Jace Downes
January 13, Carolyn Beckert
January 15, Ken Thurston
January 17, Sharon Mills
Words
A careless word may kindle strife
A cruel word may wreck a life;
A bitter word may hate instill;
A brutal word may smite and and kill;
A gracious word may smooth the way;
A joyous word may light the way;
A timely word may lessen stress;
A loving word may heal and bless.
by Cathedral Press (our Bulletin printers)
Life Without God
is like an unsharpened pencil...... it has
NO POINT.
Happy New Year
To One and All!
Our Church Is on the Verge of a Miracle
Prayer List
Jean Maddocks and family, Dot Bolton, Betty Richardson, Bruce & Ken Colby, Carolyn Beckert, Dennis Phillips, Jayden Macomber, Ginnie Thurston, Bud Goodwin, Leslie Cummings, and Three Unspoken Requests
Lessons From Noah's Ark
*Don't miss the boat.
*We're all in the same boat.
*Plan ahead.
*Stay fit. Noah was 600 years old when he built the Ark.
*Don't listen to the critics.
*For safety sake, travel in pairs.
*When you're stressed, float awhile.
*Remember, the Ark was built by Noah; the Titanic was built by professionals!
* No matter the storm, when you are with God, there's always a rainbow.
Smile a While
Pastor Charlie's sermon went on and on in the hot summer church. At last he paused and asked,"What more, my friends can I say?"
In the back of the church a voice offered earnestly, "AMEN!"
A Groaner
An ocean liner was sinking and the captain yelled, "Does anybody know how to pray?" A minister on board shouted, "I do."
"Good," said the captain. "You start praying. The rest of us will put on the life vests. We seem to be one vest short!"
Points to Ponder
*A hen is the only one who can
"lay around" and still be a producer.
*God wants spiritual fruit, not religious nuts.
*A smile is the least expensive way to improve your looks.
*The major part of self-control is "mouth control."
*Good character, like good soup, is usually home made.
*Your temper gets you into trouble and your pride keeps you there.
*Lord, Keep your arm around my shoulder,
And, Your hand over my mouth!
OK, One More Groaner
A group of dentists wanted to set themselves apart from their competitors in a new practice. They decided to establish their practice on a boat docked on the river. As a bonus, they made twice daily trips across the river. Thus, their boat became known as the "Tooth Ferry."
( "I hope my sermons are better than my jokes!")
Help Me
Help me to find someone today
Who needs what I have to share---
A kindly word, a thoughtful deed,
A bit of loving care.
Help me to take the time to be
An understanding friend
To someone who needs a helping hand On which they can depend
Help me to love as Jesus loves--
That same unselfish way.
Help me to be like Jesus
In all that I do and say.
by Vera Beall Parker
A Prayer for the New Year
Father,
As we stand at the start of this New Year we reaffirm our need for you, our love for you and our obedience to you. Lord, we know that a life without you will be a life of hopelessness and misery,
We thank you Lord for your endless love mercy and grace. We ask forgiveness for those times when we try to do things on our own instead of waiting on You. Help us to always just "Trust and Obey." You are God and we are not.
Please reveal Your will for our lives and this church so that we will be in step with You. We pray for this neighborhood that you have planted us in. Help us to love our neighbors into Your Kingdom.
In Jesus' name we pray. Amen
On the first Sunday of every month our church observes Communion known also as the Lord's Supper. This commemorates the death and resurrection of Jesus Christ. The elements, bread and juice, are served by Deacons and Deaconesses. Each person who claims Christ as their Lord and Savior is encouraged to participate.
The Church Newsletter
Advent Christian Church of South Eliot
256 Pleasant St. South Eliot, Maine 03903
Volume Nine December 2013 Issue Twelve
Church Web Site: www.churchontheriver.org
Facebook Page Advent Christian Church of South Eliot
Church Answer Machine: 207-439-1550
Pastor and Prayer Chain: 207-439-9397
For unto you, a Child is born. Luke 2:11a KJV
O Come, O Come, Emmanuel
The Old Testament prophet, Isaiah, said centuries ago: "Therefore, the Lord himself shall give you a sign: Behold, a virgin shall conceive, and bear a son, and shall call his name Immanuel." Isaiah 7:14 KJV
Unfortunately, most Jews did not acknowledge Jesus as their long-awaited Messiah. Even today, most Jews are still waiting for the Messiah. Much of the rest of the world has rejected Jesus in favor of the Islam prophet Mohammed, the sacred cows of Hinduism, the tales of Buddha, the lure of Bahai or some other New Age religion.
How sad that all of these peoples have heard the story of Jesus and walked away as the rich young ruler of the Bible did.
Our commission as believers and followers of Jesus is to continue to sow the seeds of the Good News of our Lord and Saviour, Jesus Christ, to all nations. Our command is to love each other and our neighbors as ourselves. Let us renew our efforts to do both during this Advent season.
Christmas Memories
If you are like me, you value one of the grandest gifts from the Lord is our memory. Oh, we might get forgetful now and then but I'm sure memories from Christmases past are still with you.
Think back to the earliest Christmas you can remember. Reflect on the time when you first heard about the little Babe in the manger. Do you remember singing Christmas Carols not just in Sunday school but in your public school?
Why not take the time to share those memories with your loved ones this Christmas and you will be helping them to make "Christmas Memories" of their own.
Keeping Christ in Christmas
In the age we live in, our pagan world is doing everything it can to keep Christ out of Christmas (and everywhere else for that matter.) As Christians we have been pushed aside as if our Proclamation of the Birth of the Saviour of the world, Jesus Christ, doesn't matter.
I urge you to do a few "little things" that will let folks know where you stand. Buy and send only Christian Christmas cards which proclaim the birth of Jesus such as nativity scenes, the shepherds, the Wise Men and so forth. Use the two attractive Christian stamps from the Postal Service and send these cards to everyone on your list especially to the unbelievers. Play traditional Christmas Carols in your home. Let the unbelievers play the secular songs. Consider giving the gift of the Bible to your grand children or a friend with a personal message to the child or friend.
And easiest of all is to use the greeting of "Merry Christmas" throughout the season. Let the politically correct say "Happy Holidays" or "Seasons Greetings."
As Ephesians Chapter 6, Verse 12 says: For we wrestle not against flesh and blood, but against principalities, against powers, against the rulers of darkness of this world, against spiritual wickedness in high places.
We are in a war with the devil and his demons. At the very least let everyone know whose side you are on this Christmas.
Letters of Invitation
Our campaign of mailing letters of invitations to those families living closest to our church continues this month. Interestingly enough, the U S Postal Service has a new low priced target mailing plan available to our church. They will deliver mail for 16 cents each instead of the regular 46 cents and will also supply addresses to the streets that we target. This will greatly reduce our cost of reaching out to our neighbors. Two-hundred pieces of mail will cost only $32.00 (200 times 16 cents) instead of $92.00 (200 times 46 cents.)
Please continue to pray for the effectiveness of our mailings. Thanks.
Birthdays & Anniversaries
Dec. 15, Holly Randolph
Dec. 22, Brad Gerry
Dec. 29, Ronnie (Pearson) Jacques
Annual Church Dinner
and
Yankee Swap
Pat Beal has announced that our Annual Church Christmas Dinner and Yankee Swap will be held after church on Sunday, December 29.
Last heard was that each family is asked to bring a Crock Pot filled with a hot food dish to share.
The Yankee Swap, conducted by Pat, will consist of a swap of wrapped gifts appropriate for a man, women, boy or girl valued at around $5.00.
This yearly event always guarantees hearty belly laughs and friendly rivalries for the "best gift."
Since it is purposely scheduled for after-Christmas, everyone will be relaxed. Some may even choose to "re-gift" something they got for Christmas but didn't need or didn't want!
December Church Events
Card Sharks
Tuesday, Dec. 3, 12:30 to 2:00 PM
Meetinghouse Village Solarium
Breakfast at Norma's
Wednesday, Dec. 4, 8:00 AM
Card Sharks
Thursday, Dec. 12, 10:00 AM
in the church basement
Church Dinner & Yankee Swap
Sunday, December 29, 11:00 AM
Details to follow soon.
Women s Missions Society
Tuesday, Dec. 31, 1:00 PM
Meetinghouse Village South
December Sermons
Dec. 1, O Come, Emmanuel
Dec. 8, The Man Who Raised Jesus
Dec. 15, His Name
Dec. 22, Three Views of Christmas
Dec. 24, Joy to the World
Dec. 29, How Has Your Year Gone?
Reading to Your Grandchild
A suggestion to all you grand parents. This is a great time to share a long lasting memory with your grand children. Make the time this month to sit down with each grand child and read the Christmas story from the Bible. You will find it in Luke chapter 2, verses 1-20.
The Gift of Christmas
A child was born in Bethlehem
many years ago.
In a small and humble stable,
(there was no place else to go).
Above the little manger shown
the Star of Bethlehem.
Sparkling like a diamond rare,
a bright and shining gem.
It kept a lonely vigil there
in the midnight sky.
Like a beacon to the world
and every passer-by.
From Heaven's stately mansions came
Angels singing praise.
Announcing His arrival
as on Him they did gaze.
Then appearing to the shepherds
who were frightened at the sight.
Proclaiming the good tidings of
The Savior's birth that night.
And testifying to the world
of His calling so divine.
That we would hear His teachings
and believe on every line.
Many faithful people came
in haste from miles around.
They knelt in awe and wonder when
the Christ Child they had found.
The rich, the poor, the curious,
the healthy and the lame.
Shepherds, Kings and Wise men,
from every land they came.
To see this precious miracle
and worship at His side.
That they might feel His spirit
and with Him, might abide.
Gifts they brought from every land,
gold, frankincense and myrrh.
In honor of The Christ Child,
an event beyond compare.
They knelt in silent reverence
knowing not what lay in store.
But trusting in the promise of
true peace forever more.
Christmases have come and gone
since this miracle occurred.
Each time we've knelt in solemn prayer
in remembrance of our Lord.
We've celebrated this event
in oh so many ways.
We honor Him with dignity
in song and verse and praise.
Carols, presents and Christmas trees,
traditions we all love.
But the birth of our dear Savior
transcends all else above.
The Church Newsletter
Advent Christian Church of South Eliot
256 Pleasant St.     South Eliot, Maine 03903
November 2013
Church Web Site:  www.churchontheriver.org
Facebook Page Advent Christian Church of South Eliot
Church Answer Machine: 207-439-1550
Pastor and Prayer Chain: 207-439-9397
****************************************************
Inviting Our Neighbors
     In early November, one hundred Letters ofInvitation
to our church will be mailed to people in South Eliot who live
closest to our church. As we are able, we will continue  mailings to
other people in an ever widening semi-circle of families until every
house in South  Eliot within one mile of our church is reached.
     The letters will be prayed over in a worship service before they are mailed
asking the Holy Spirit to prepare the hearts of all who will receive our invitations.  
   Jody Parmley Dahlen Is Elected to Diaconate
      At the Annual Business Meeting in October, Jody Dahlen was voted in as
our newest member of our Diaconate. By being on the Diaconate, Jody
will also be a member of the Official Board of the church.
Jody brings many years of Christian living, common sense, wisdom, and gentleness to
both boards. Jody is a "home grown"  grand daughter of two distinguished  preachers of
the gospel, Chet Parmley and Sadie Corliss. Jody attended Advent Christian Sunday
school as well as an Advent Christian Youth Group. Jody works with the elderly at Sentry Hill in York Harbor, Maine. Jody is a peacemaker; who brings a wealth of knowledge to both boards. Jody
will begin her one year term on January 1, 2014.
Prayers
Needed for Mike and Patty Saunders
     As has been previously announced, Mike and Patty have been called to a new
ministry called Christian Witness to Israel.  They are supposed to move to Southern Florida in February, however, Mike has been hospitalized for weeks now at both York and Portsmouth
Hospitals. Mike is in a medically induced coma after receiving emergency surgery on a ruptured gall bladder. He has also been given dialysis to prevent kidney harm.
Please pray for a complete recovery for Mike as he begins to recover. Remember wife,
Patty, and mother, Terry as well as they care for Mike.
The Mercy Ship Trip
     Joyce Doran's three month medical mission trip aboard the Mercy Ship has
been put on hold until March 2014 for two reasons. One, the acceptance process is very lengthy and two, Joyce needs help raising the $2400. required to go to Africa. Please pray for Joyce. Her
willingness to go is in itself a great act of faith. If you would like to make a financial gift to support Joyce, please send a check for any amount made out to Advent Christian Church of South Eliot.
Please write Joyce Doran on the memo line. Thank you.
Thanksgiving Dinner Song and Prayer
By Joanne Fuchs

(Sing to the tune of We Gather Together)

Our table is set now;
great food you can bet
now.
It's Thanksgiving Day,
and we're ready to eat;
All those near and dear us are here today to cheer us.
This dinner is a winner, a wonderful treat.

It's time to be thankful for all that God gives
us;
Dear Lord, we are grateful; Dear God, hear our
prayer.
It's You we are praising; our voices we are
raising;
Bless us and bless this food; keep us safe in your
care.
"I Am A Sinner"
     This is the answer that Pope Francis gave when asked by a reporter recently "Who
is Jorge Mario Bergoglio?" (This is the Pope's birth name.)
     The Pope added "This is the most accurate definition of who I am and it is not
simply a figure of speech!"
Paraprosdokadians

      Paraprosdokadians are figures of speech in which the last part of a sentence  or phrase
is surprising or unexpected, frequently humorous. For example:
     * I'm supposed to respect my elders, but it's getting harder  and harder for me to
find one now.
     *Change is inevitable, except from a vending machine.
     * Nostalgia isn't what it used to be.
    * I used to be indecisive. Now I'm not so sure.
    * In filling out an application, where it says, "In case of emergency, notify," I
put "Doctor."
    * They begin the evening news with "Good Evening" then proceed to tell you it
isn't.
     *Where there's a will, I want to be in it.
     * Knowledge is knowing a tomato is a fruit. Wisdom is   not putting it into a fruit
salad.
***********************************************
Womens Home and Foreign Missionary Society
     This group of mission minded women financially support the following ministries
with their fund raising ventures:
Footprints Food Pantry, Kittery, ME
Vernon Advent Christian Home, Vernon, VT
Meetinghouse Village, Kittery, ME
Operation Blessing, Portsmouth, NH
Berkshire Institute of Christian Studies, Lenox, MA
Berkshire Christian College, Haverhill, MA
*Birthdays and Anniversaries*
Nov. 9, Paul & Holly Randolph, 1973
               John & Susan Crothers, 1985
Nov.14, Linda Philbrick
Nov.15, Betsy Rose Gerry
                Robert "Bob" Mills
Nov.19, Rita Davis
Nov.23, Walt Beckert
Nov.26, Sally Sullivan
Nov.27, Bill Gerry
Nov.30, Kent & De Davis  1996
   
Call Cheryl Goodwin at 439-1847
if you need an address to send a card.
*November Days of Note*
Nov. 3, Daylight Savings Time Ends
Nov.5, Election Day
Nov.11, Veterans Day
Nov.28, Thanksgiving Day
*November Events*
Breakfastat Norma's
Wednesday, Nov. 6, 8:00 am
US Route 1, York
Official Board Meeting
Tuesday, November 12, 10:00 am
at the church
Card Sharks
Thursday, November 14, 10:00 am
in the church basement
Card Sharks
Tuesday, November 19,12:30 to 2:30 pm
Meetinghouse Village Solarium
WH&FMS
Tuesday, November 25, 1:00 pm
Meetinghouse Village South
PrayerMeeting
Singing, Bible Study, Prayer
Every Wednesday, 1:00 pm
Sunday Evening Service
Every Sunday, 6:00 pm
Meetinghouse Village North
Somerville Chapel
Rev. Robert Hett, Preaching
*Hanging of the Greens*
    
A group of five young bucks known as "Jace and His Posse"
have graciously volunteered to decorate the sanctuary for
the Christmas season. They will be directed by Pastor Charlie &
Mary Lou. They only ask that all others stay home and relax while
they, the 18-20 year old guys, do the job with ladders, lugging
stuff upstairs, and clean-up. That's a deal!


TheThanksgiving Ghost
The last piece of
apple pie is gone;
How did it disappear?
The bowl of delicious
stuffing
Has also vanished, I fear.
It happens each
Thanksgiving,
When leftover goodies flee,
And each of us knows
the responsible one Couldn't be you or me.
The only way it
could happen
Is readily diagnosed;
It must be the crafty,
incredibly sneaky,
Still hungry Thanksgiving ghost.
*Prayer List*
Dot, Larry & Jean, Warren, Dino, Hilda, Ellie, Mike & Patty,
Ginny, Bud, Judy, Sylvio, Ken & Laura, Carolyn, Mildred, Ron, John, Frank, Clark, Dick, and Vera.
There are also unspoken requests.
*
AdventSundays Presenters*
Dec.
1st, Purple
Prophecy Candle  for Hope
Betty Rainier and Joyce Doran

8th, Purple
Bethlehem Candle for Love  
Richard and Barbara DuBois
15th,
Pink Shepherd's Candle for  Joy
Bruce and Cheryl Goodwin
22nd,
Purple Angel Candle for Peace
Michael and Patty Saunders
24th,
White Christ Candle for Purity
MaryLou Downes
Snow Plowing, Shoveling & Sanding
     Our Church Trustee, Carolyn Beckert recently received three bids for this needed
winter service. The bid chosen was from Riverview Landscaping, owned
and operated by Jason Rowe.
     Best Wishes to everyone for a joyous and Happy Thanksgiving!
*November Sermons*
Nov.  3, The Pocket Watch
              Matthew 15:1-20
Nov. 10, UnansweredPrayers
               Luke 1:5-17
Nov. 17, Three Words From Jesus
               Luke 12:32
Nov. 24, Thanksgiving Message
               Psalm 100
*Card Shark Comments*
    The pastor continues to receive lots of positive comments from the
recipients of the beautiful cards made and sent by the Card Sharks.
One lady has told him that she has received more cards of
encouragement in one year at our church than she received in twenty
years at her previous church. We thank the ladies!
*Scriptures of the Month*
Being the month that Thanksgiving falls in it is good to focus on the many Bible verses expressing thanks and gratefulness to God for His provision.
Look these up:
Psalm 100:4, II
Corinthians 8:15,
I Thessalonians
5:18, Psalm 95:2
I Chronicles 16:8,
Hebrews 12:28
*Points to Ponder*
     A man's health can be judged by which he takes two at a time---
pills or stairs!                                                                      Joan Welsh
     The purpose of life is a life of purpose.                        Robert Byrne
     A man's doubts and fears are his worst enemies.          William Wrigley
The Church Newsletter
              October 2013
**************************************************************************************************************
 Church Planting Conference
     A very informative conference sponsored by the Eastern Regional
Association and Superintendent Rev. Gregg Twitchell was held
recently. The main speaker at the conference was Sean Barber, leader
of The Well in Ames, Iowa.    
"The Well" is a house church planted by Sean. It is made up of 25-30 people. They are
affiliated with The Antioch School and Bild Ministries. The pattern
all of their activities around the first century model house churches
as written in the Acts of the Apostles and the Apostle Paul's
pastoral epistles. Services are held  late afternoon on Sunday
centered around a meal.

This model puts a great emphasis on training it's own leaders. The training is done
through the Antioch School  using Advent Christian ordained pastors
as instructors. The courses may be taken at home via computer or in
class at several regional churches.
People Helping People
     We seek to be a group of people who are helping other people in the
community. There are many ways that we can serve others. Here are
just a few ideas:
*Sit with an Alzheimer's patient so the caregiver can get a well deserved break.
*Offer to take a shut-in for a ride with you to the beach, the lake,
downtown Portsmouth or the countryside.
*Take a person from church out for coffee, conversation and fellowship. Get
to know fellow followers of Jesus.
*Make home made meals and take them  to an elderly or ill person or someone
less fortunate than you. 
*Start a phone or email ministry on a regular basis.
*Mentor a child.
*Lead a Bible study or prayer meeting in your home or the home of someone else.
*Become a regular visitor at Durgin Pines, Edgewood, Sentry Hill, or other
nursing home or rehab center. Folks living there are eager to have  someone just listen to them
*Offer to play board games with the many kids that walk past our church.
Interest in Monopoly and Chess is once again on the rise. 
*Help teach a child to read.

 Remember, we are called to serve, not to be served.
 Do unto others as you would have done to you.
 You shine as lights to the world!
 ***********************************************************************************
When Autumn Leaves Are Falling

               Anonymous
When the Autumn leaves are falling
With their flash of beauty rare,
And the cooling breeze is blowing
Leaving trees so bleak and bare;
Then to wander in the forest
Lay aside the cares of life
Brings the lessons of the Autumn
To allay all fears and strife.
Back to days of happy childhood
Tossing bright leaves to and fro;
Loving every gleam of sunlight
That beneath the trees would glow.
Happy Autumn days we welcome
Such a challenge do they bring.
Though autumn leaves are falling
Songs of victory they sing.
 How the leaves are clothed with beauty
 Like the flowers of every hue
 Never two the same among them,
 But with colors tried and true.
Like the glory God has promised
To the ones that die in Him.
While the Autumn leaves are falling
May their message ne'er grow dim.
Autumn ever comes to cheer us
With its messages sublime
 Or God's way to shed His glory
 On the failing things of time.
Showing us that through life's changes


Yielded, then, we share His glory
Then we know God knoweth best
Many, then, may seek His glory.
But they shrink from any change;
Cannot take the Autumn message,
So no glory shall they gain
Rejoice, then, when Autumn breezes
Sway the trees with gladsome sound
See the brilliant leaves come dancing
'Ere they settle on the ground.
***********************************************************************************
 Annual Business Meeting
    This year we will hold the meeting on Thursday, October 3, at 6:00 PM.
We will meet in the church
We hope to have all eleven church members present.      
Everyone is welcome to attend, however, only the members may vote.
Daylight Prayer Meeting
     With daylight gone at our evening prayer meeting time we will soon return to a daylight
meeting. Many of our folks are unable to drive or walk safely in the darkness.
Watch for additional information coming soon.
.